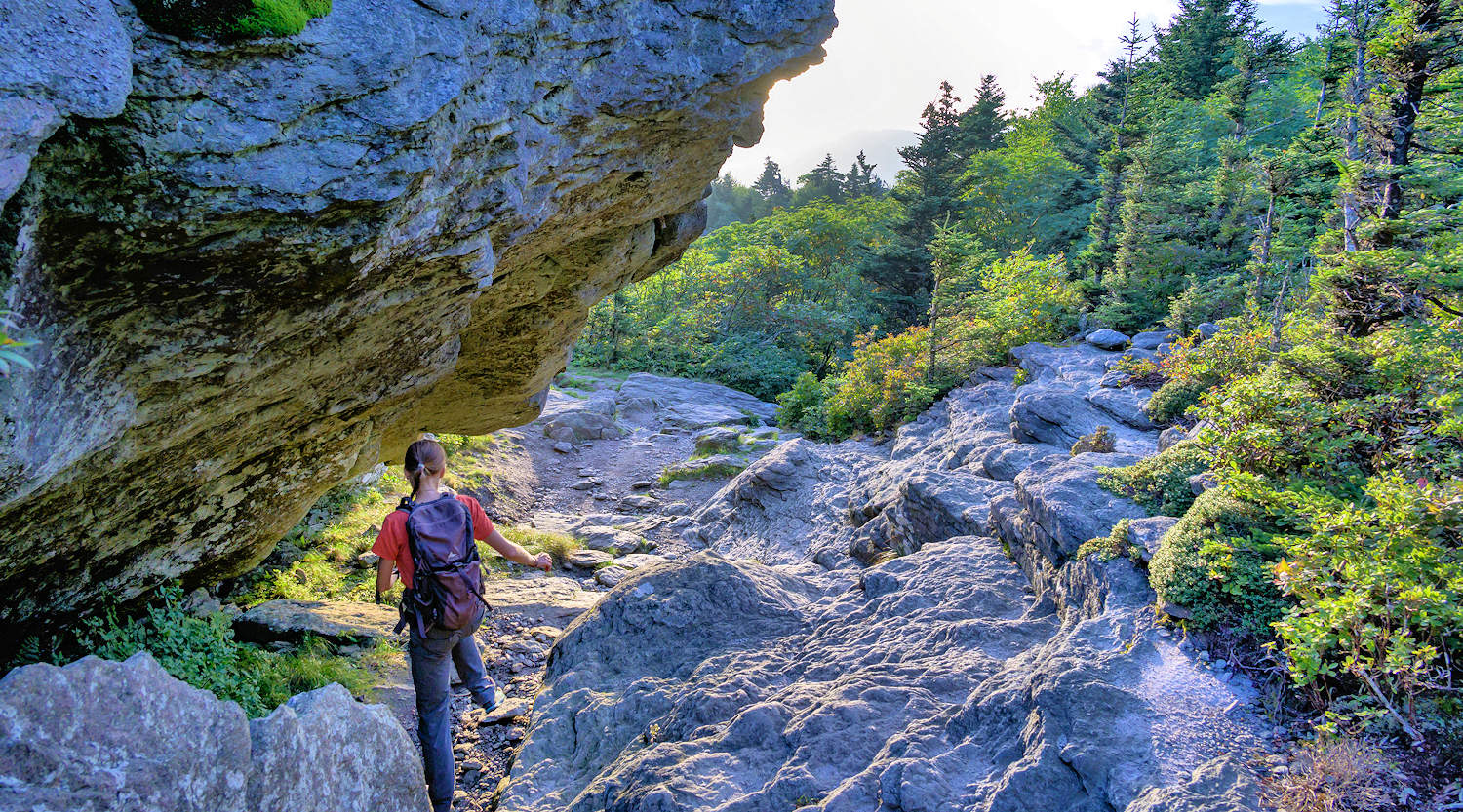 Grandfather's Unique Ecology
Of all the treasures in the Northwest North Carolina mountains, the most valuable is their magnificent ecological diversity; the great medley of plants, animals, climate and terrain that bring depth, vitality and beauty to the quality of life in the Southern Appalachians.
Standing watch over this ecological abundance, 300-million-year-old Grandfather Mountain is both a symbol for and a protector of the region's priceless natural history.
In November 1992, the United Nations added Grandfather Mountain to its international network of Biosphere Reserves. Grandfather is unique because in less than 5,000 acres, there is habitat for 16 distinct ecological communities and 73 rare or endangered species.
Grandfather Mountain is also the symbol for and protector of the future of our treasured natural diversity. More than 4,500 acres are protected under conservation easements held either by The Nature Conservancy or the state of North Carolina, all designed to restrict or prohibit any development that would change the present character of this valuable nature preserve.