NOTICE
UPDATE: Grandfather Mountain will be closing early Dec. 14 and 24. On both days, the last entry time into the park is 2:30 p.m., trails close at 3 p.m. and the park closes at 4 p.m. We apologize for any inconvenience.
Tickets must be purchased online. More info!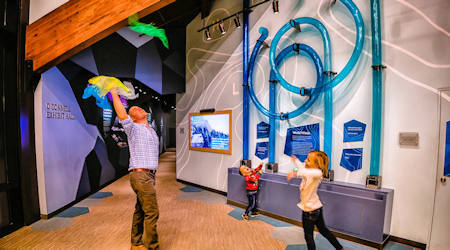 Visit in November through March for our "quieter season" with more opportunities for magical, solitary mile-high experiences – both inside and out! We are open every day in winter except Christmas Day, weather permitting. See our Winter Visits Guide.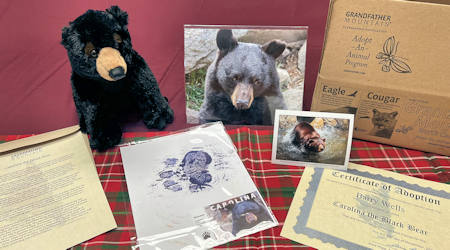 A great gift idea! Honorary adopters receive a photo of their animal, certificate of adoption, footprint painting, plush animal and more – depending on adoption level. Funds upgrade habitats and purchase toys and treats for our resident wildlife. Read more.
Winter hikes on Grandfather Mountain are very special, but you should take extra precautions due to our mile-high extreme winter weather. On many days, brilliant blue skies create 100-mile views. See our Winter Hiking Tips to plan a perfect outing.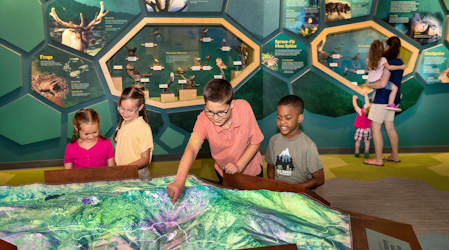 Explore the Wilson Center for Nature Discovery, located adjacent to the Wildlife Habitats. Learn from interactive exhibits about natural history, flora, fauna, geology and weather of the mountain. Plus, watch our documentary film, buy gifts and dine in Mildred's Grill.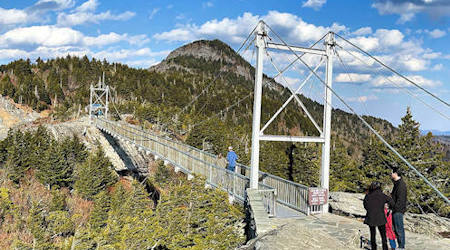 Things to Do
Welcome to Grandfather Mountain! Our nature park is home to amazing biodiversity and scenic beauty. From the Mile-High Swinging Bridge to wildlife habitats, hands-on exhibits and spectacular hiking, find plenty to explore. See our many things to see and do.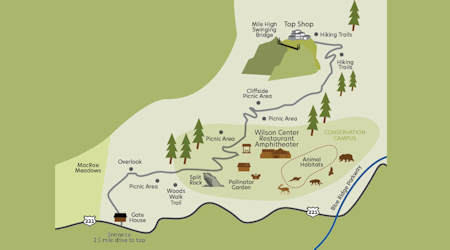 Plan Your Visit
Make the most out of your time with us! Get all the details to plan the perfect trip. See our hours, dining options, driving directions, weather forecast, accessibility options, souvenir shopping, trail maps and more! Start planning.
Share the Wonders of #GrandfatherMtn
Post your Grandfather Mountain photos with our hashtag to Instagram, Facebook or Twitter for a chance to be featured!