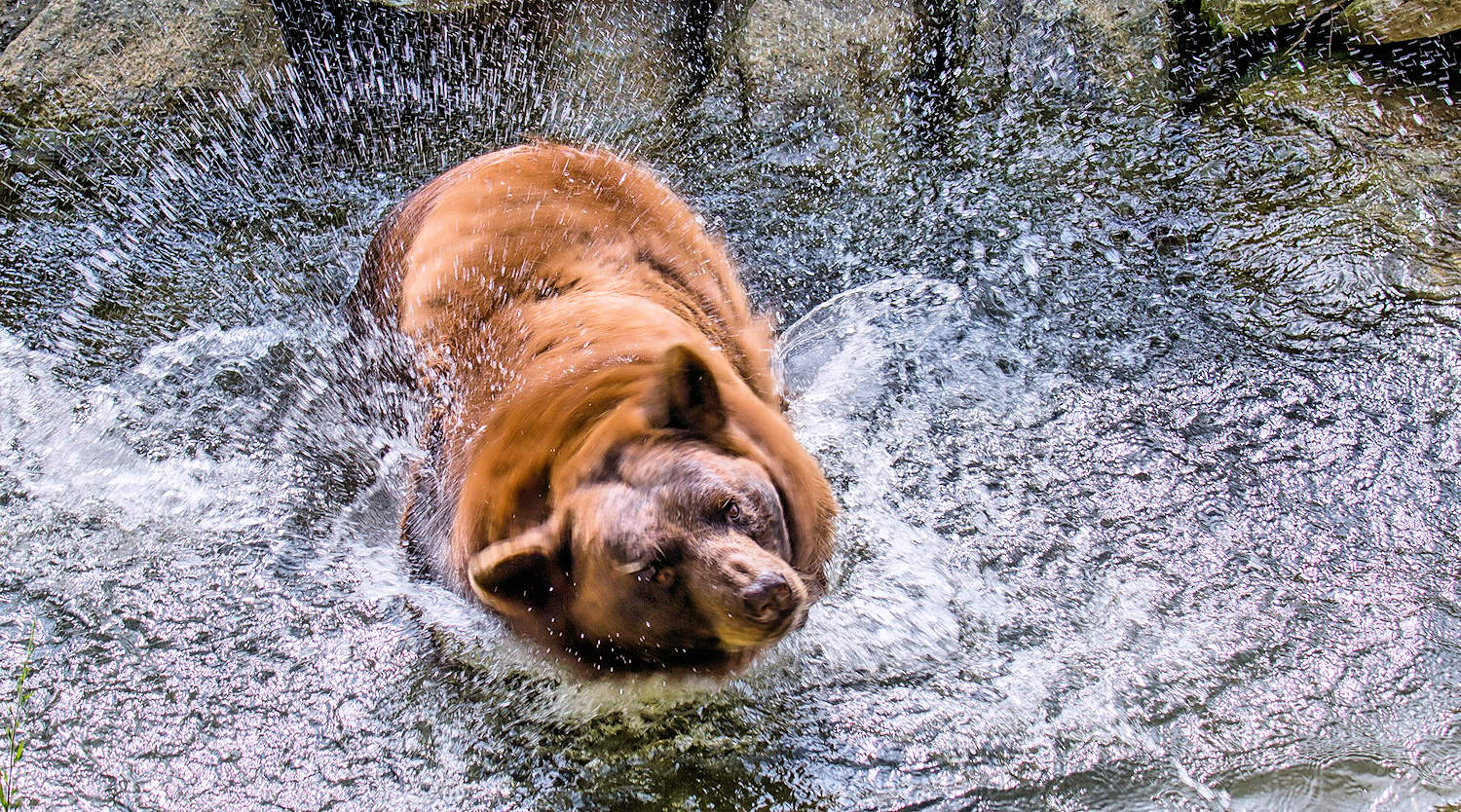 Visit to our environmental habitats to see cougars (which no longer live in the wild on Grandfather Mountain), black bears, bald eagles, river otters and elk. Observing these animals up close in their native settings, it's easy to imagine what it would be like to come face-to-face in the wild. They are located adjacent to the Wilson Center for Nature Discovery.
Environmental habitats are large enclosures that allow visitors to see animals in natural settings. Viewing areas give you an up-close perspective of the animals as they live in the wild. Separated from the animals by moats or elevated above the habitats on large retaining walls, these viewing areas allow you to stand only a few feet away from animals you probably wouldn't see in your everyday life. A special aquarium-like viewing area allows you to enjoy watching the playful otters above or below the water.
Adopt an animal through our Grandfather Mountain Stewardship Foundation to help improve the lives of the animals in our care. It's a great gift idea too. Read more.
Click below to learn more about our residents: