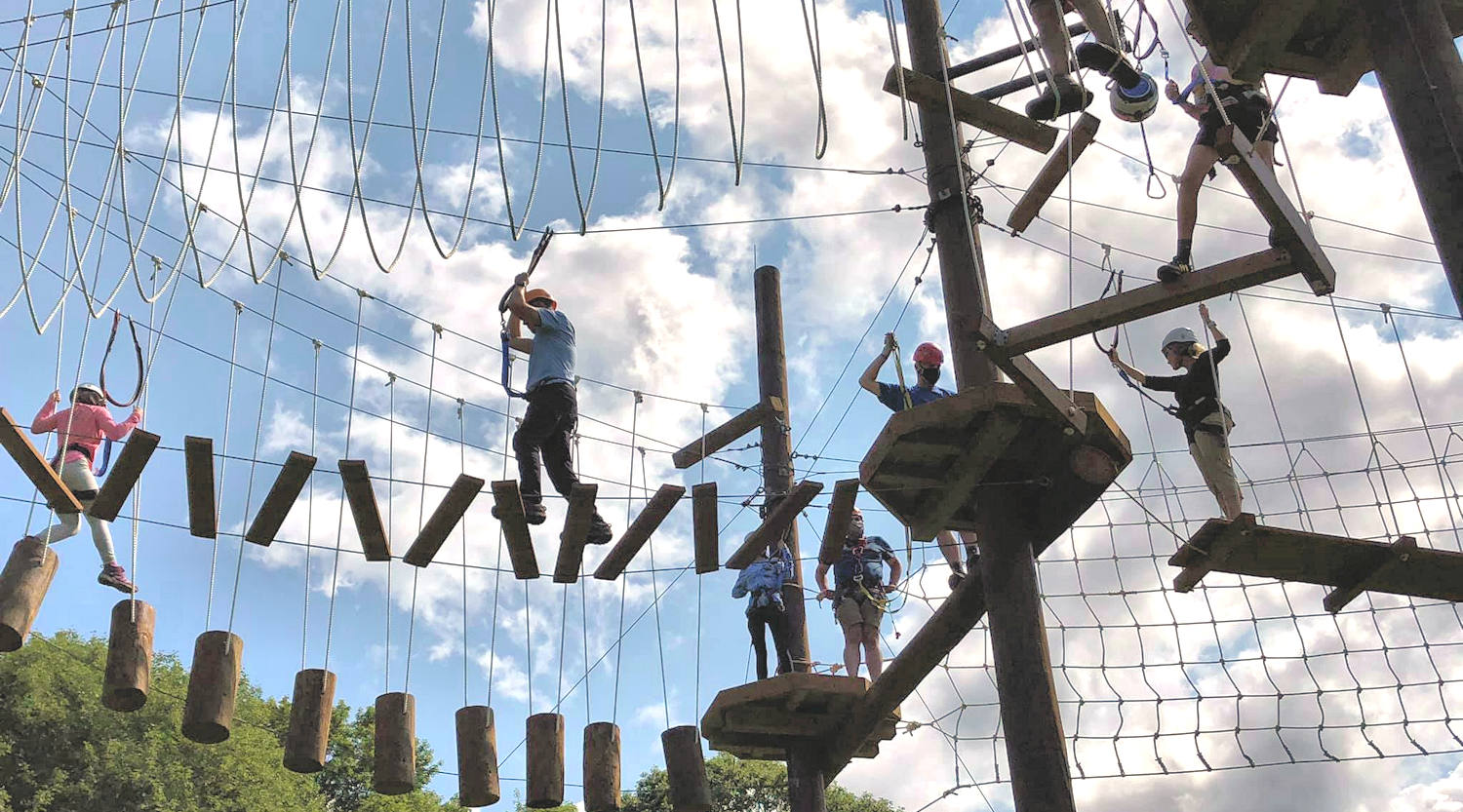 Grandfather Mountain Stewardship Foundation and Lutherock Christian Camp and Conference Center collaborate to provide a comprehensive experience for individuals looking for a one or two night stay in the Western North Carolina Mountains. Groups spend their day exploring, learning about the environment with a Grandfather Mountain Educator or participating in Lutherock's adventure activities.
Each evening, groups retreat to Lutherock's facilities (just 9 miles away) to participate in an evening activity, enjoy dinner, and have a restful night in the mountains. We look forward to sharing this experience with you! Please fill out the Google Form to book your visit.
Read more about offerings on Grandfather Mountain: Activities | Education Programs
For more info: cassie@grandfather.com or 828-833-6358.
More info on Lutherock: Lodging | Adventure Activities
Sample 1-Night Program Schedule
Day 1
Lunch: Arrive at Lutherock
Afternoon: Alpine Tower & Zipline
Dinner at Lutherock
Evening: Naturalist Talk
Day 2
Breakfast at Lutherock
Morning: Weather Indicators Program at Grandfather Mountain
Enjoy a Packed Lunch or Eat Lunch at Mildred's Grill
Return to Lutherock and Check-Out @ 2:00 PM
Sample 2-Night Program Schedule
Day 1
Afternoon: Arrive at Lutherock
Dinner at Lutherock
Evening: Self-Directed Activities
Day 2
Breakfast at Lutherock
Morning: Habitat Tour at Grandfather Mountain
Lunch Picnic
Afternoon: Rock climbing
Dinner at Lutherock
Evening: Night hike
Day 3
Breakfast at Lutherock
Morning: Low Ropes Course
Lunch at Lutherock
Check-Out at 2:00 PM