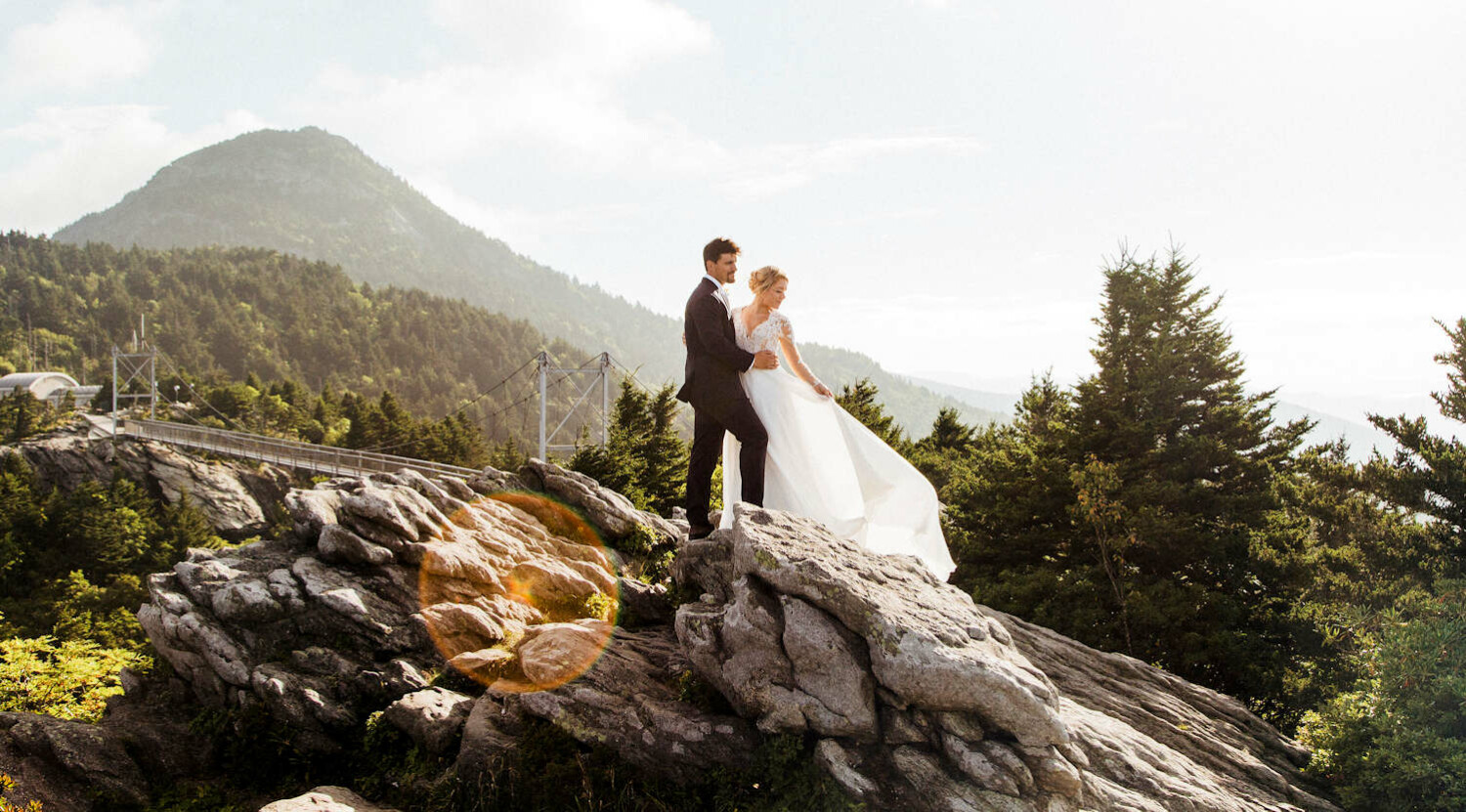 A wedding ceremony on Grandfather Mountain will delight your guests and fill your special day with the awe and splendor of this majestic mountain. Currently, we are only available to host small weddings and elopements of up to 10 guests during park operating hours.
Please contact Todd Jones at (828) 733-2013 or todd@grandfather.com in advance to discuss your plans and details.
View the Grandfather Mountain Photo Policy for details on wedding and engagement photography at Grandfather Mountain.
Photo by Common Dove Photography