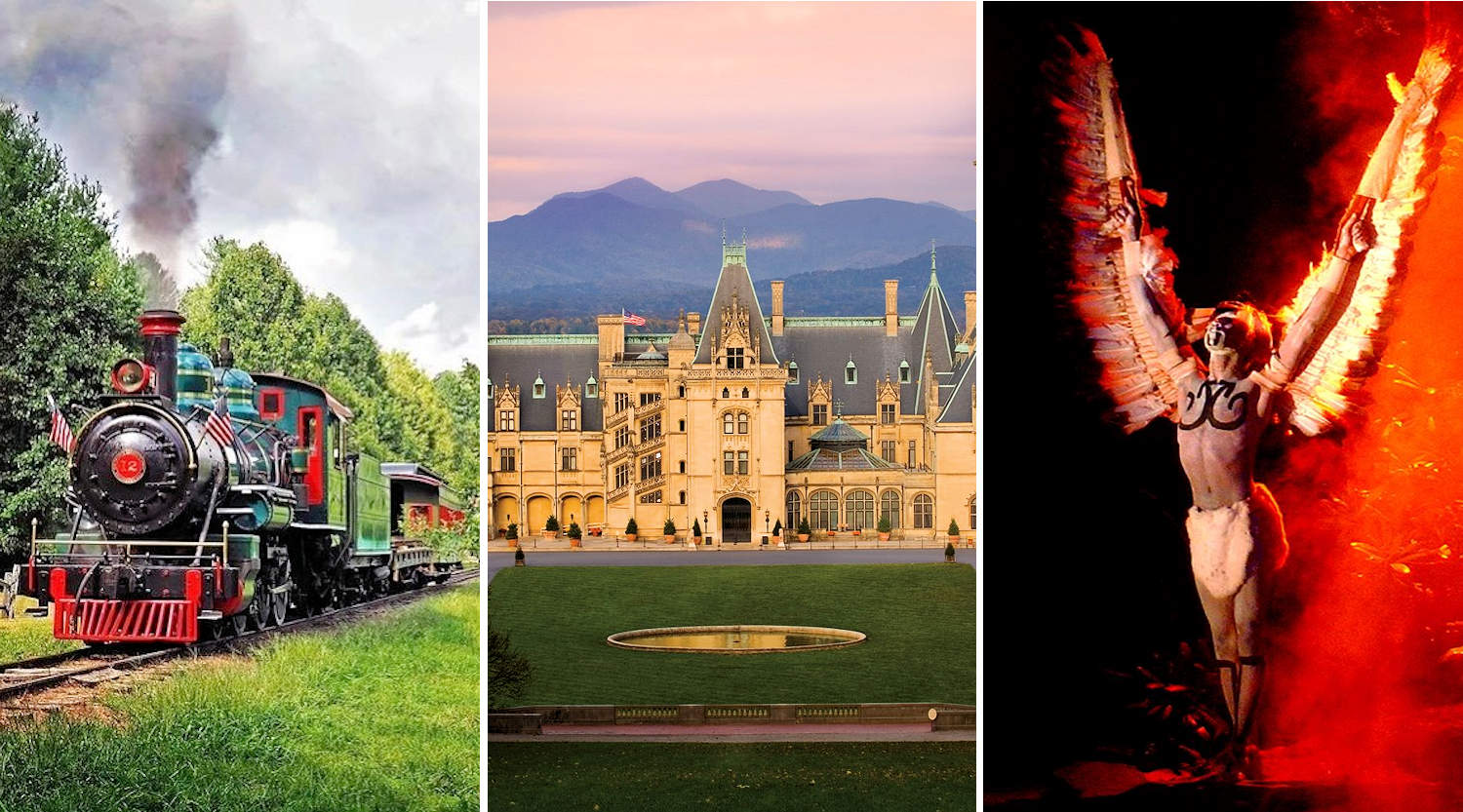 Southern Highlands Attractions
The Southern Highlands Attractions (SHA) is a family of like-minded, quality visitor attractions located within the footprint of the southern Appalachian Mountain range, from the Shenandoah National Park in northern Virginia south to the Great Smoky Mountains and Chattanooga. Grandfather Mountain has been a member for many years.
We highly recommend visiting these iconic and long established attractions:
Biltmore Estate
Grandfather Mountain
Ripley's Aquarium of the Smokies
The Blowing Rock
Great Smoky Mountains Railroad
Barter Theatre
Lookout Mountain Incline Railway
Rock City
Oconaluftee Indian Village
Nantahala Outdoor Center
Chimney Rock
The Lost Sea
Museum of the Cherokee Indian
Tennessee Valley Railroad
Unto These Hills
Tweetsie Railroad
Luray Caverns
Ruby Falls
Gatlinburg Sky Lift
Go to the Southern Highlands Attractions website for more.