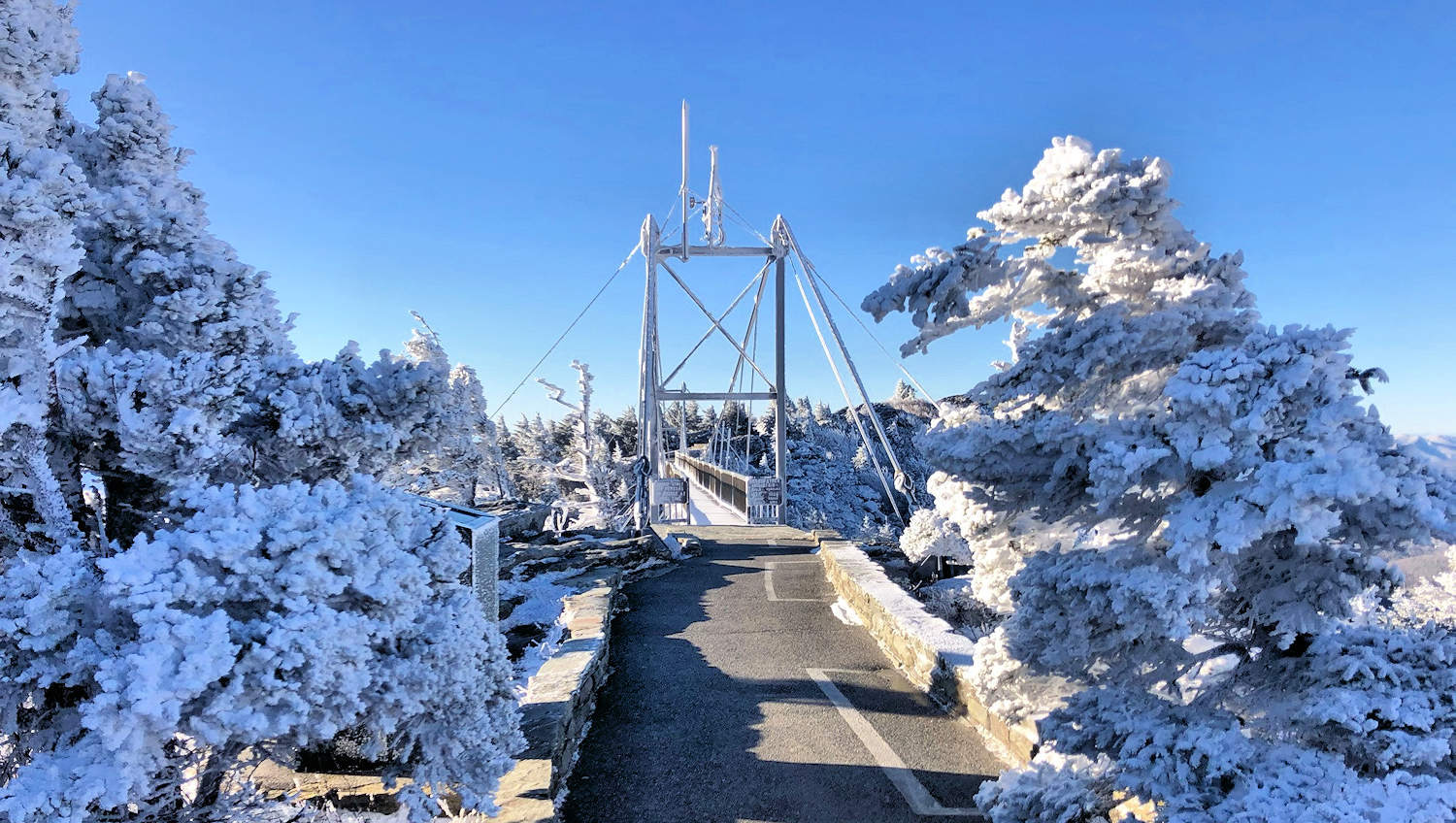 Grandfather Mountain has some of the most extreme and quick changing weather on the east coast. Temperatures are usually 10-15 degrees cooler than the foothills below, and the mountain is known for having high winds. Snow has been recorded in nine months of the year. Check our weather forecast a day before your planned visit since forecasting is very challenging. Be prepared!
Follow these links to see weather forecasts, live conditions and more.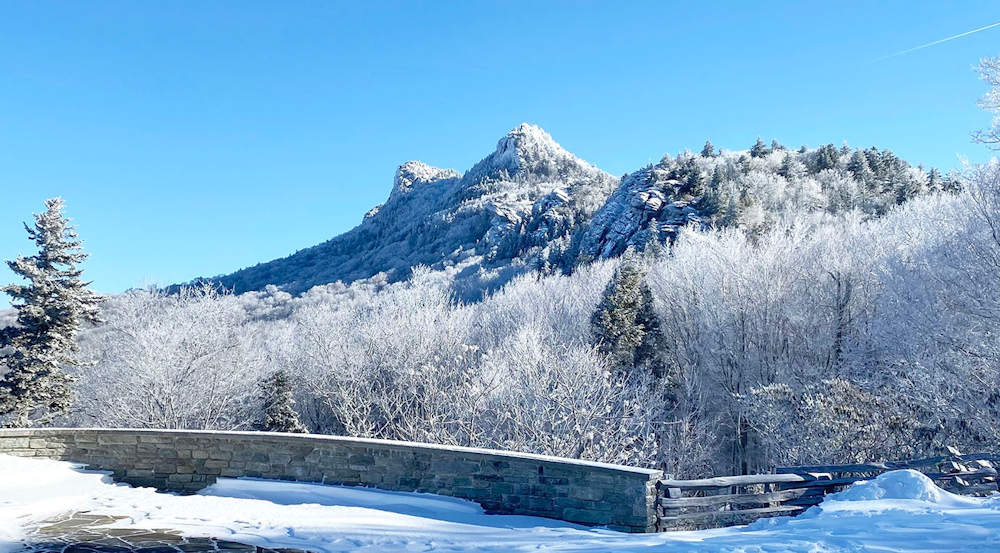 Average Temperatures on Grandfather Mountain
Winter (Dec-Feb): High 37, Low 22
Spring (March-May): High 53, Low 37
Summer (June-Aug): High 68, Low 55
Fall (Sept-Nov): High 55, Low 41
The official National Weather Service Reporting Station located atop the Mile High Swinging Bridge has been providing daily weather observations since August of 1955. Gauges collect data for the National Weather Service. A monthly record of that information is filed each month with the Department of Commerce.