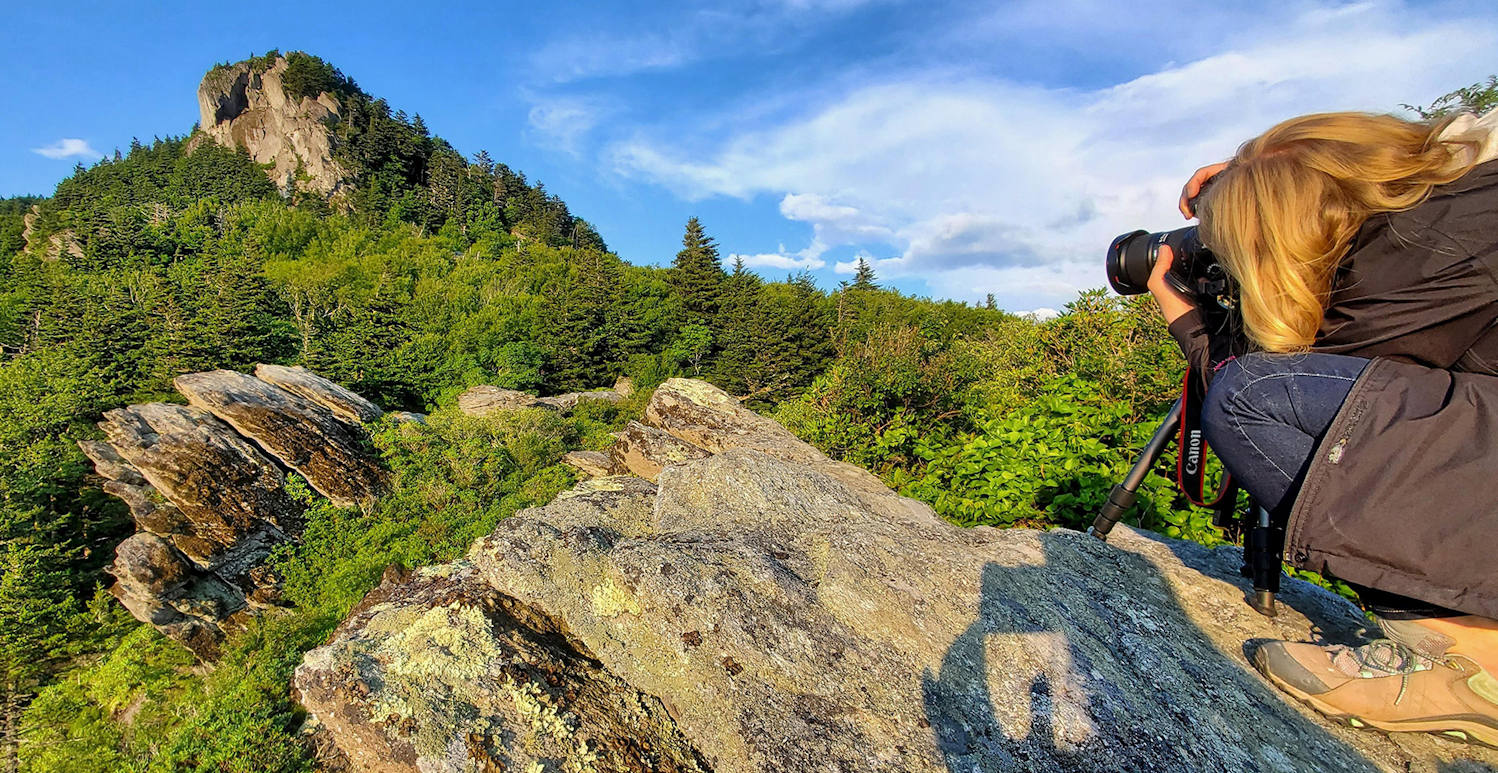 Welcome to Grandfather Mountain's Press Room. We appreciate your interest! Please use this as a gateway to your research, and don't hesitate to contact us at the Grandfather Mountain Stewardship Foundation for personal assistance with your story.
We are delighted to make your job easier with
an extensive photography archive
a big variety of story ideas
hard-to-find facts on a range of topics
planning your itinerary
For assistance in preparing a story about Grandfather Mountain, requesting hi-res images or for help in planning a personal visit to Grandfather Mountain, please contact the Marketing & Communications team at media@grandfather.com.
Reach out directly:
Entire Marketing & Communications team: media@grandfather.com
Landis Taylor, Assistant Vice President of Marketing & Communications
landis@grandfather.com | (828) 733-2013
Sarah Lowery, Director of Communications
sarah@grandfather.com | (828) 733-2013
Mailing Address:
Grandfather Mountain
P.O. Box 129
Linville, NC 28646
Shipping & GPS Address:
Grandfather Mountain
2033 Blowing Rock Highway
Linville, NC 28646
Telephone:
Business Office (M-F, 9 a.m. to 5 p.m.): 828-733-2013
Entrance Gate (Daily): 828-733-4337