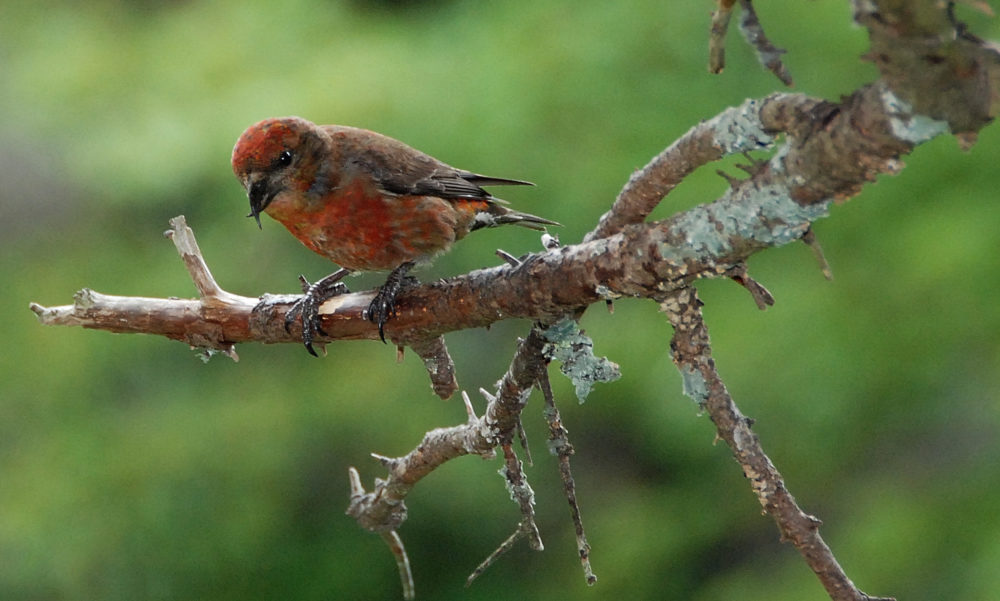 Grandfather Mountain towers above its surrounding region with a 1,500-foot vertical drop into the Linville River Valley to the west and a 4,000-foot vertical drop into the Catawba River basin to the east. It is these extreme variations in elevation on Grandfather that create conditions to support 16 distinct ecological communities ranging from rich cove forests and acidic cove forests to heath balds and high elevation rocky summits.
Variations in terrain, soil, vegetation, wind, water, sunlight and microclimates create habitat for as many as 200 different bird species. About 100 of these are documented breeding colonies, which according to David Lee, former Curator of Birds at the N.C. Museum of Natural Sciences, is one of the highest number of breeding birds in the east.
Grandfather Mountain is recognized as an Important Bird Area by Audubon North Carolina.
Where to look
— The most convenient place to see birds is on the feeders outside the windows of the Nature Museum Restaurant.  There you will see an abundance of the birds native to the area such as Nuthatches, Tufted-Titmice, Carolina Chickadees and Juncos.
— We recommend the Profile Trail for woodland species such as Warblers (especially in spring), Scarlet Tanagers, Louisiana Water Thrushes and a number of varieties of Vireos.
— We recommend the Black Rock Trail for the species native to the high elevation spruce-fir ecosystem. Pine Siskins, Kinglets, Winter Wrens, Magnolia Warblers, Hermit Thrushes and Peregrines are all frequent flyers in the Black Rock area.
Download the Grandfather Mountain Bird List
Fall Hawk Watch
Hundreds or even thousands of raptors will soar over Grandfather Mountain in September as the birds of prey make their annual southward migrations.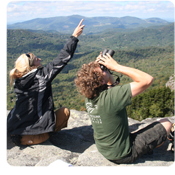 Throughout the month, visitors can join trained staff and volunteers at Linville Peak as Grandfather Mountain participates in the official Hawk Watch through the Hawk Migration Association of North America.
Each day, trained counters will record the number and type of raptors that pass above the mountain — including bald eagles, golden eagles, peregrine falcons, red-tailed hawks, American kestrels, merlins and vultures.
Download a tip sheet for hawk watching at Grandfather Mountain.