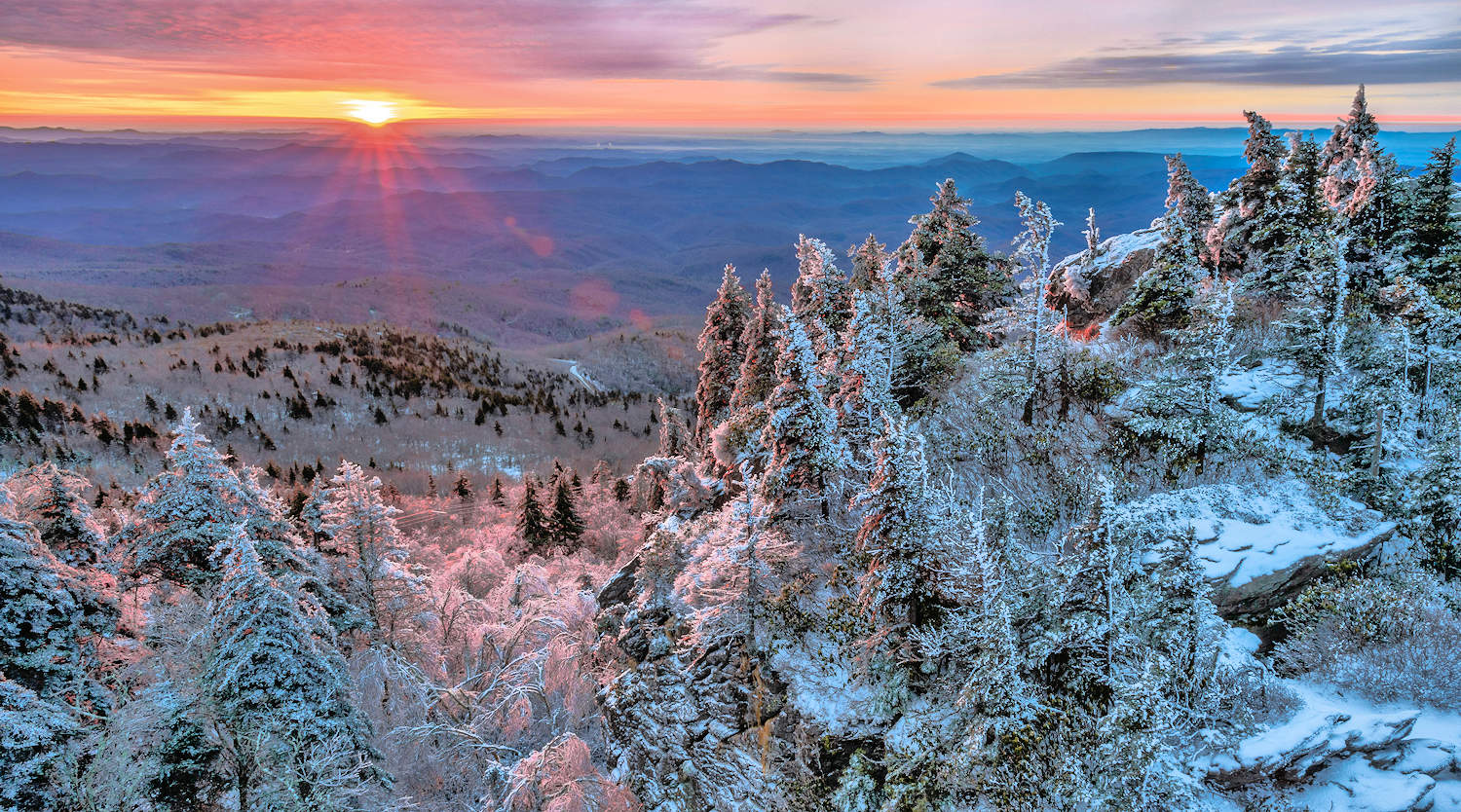 Beginning in 1990, the developer of Grandfather Mountain began conveying a series of conservation easements to The Nature Conservancy.  The easements permanently protect 1,300 acres of Grandfather Mountain ridgeline known as "the backcountry." Combined with adjoining tracts, approximately 4,000-acres of the Grandfather Mountain watershed is permanently protected.
The agreements allow the land to be used for purposes compatible with natural area preservation (such as hiking trails), but prohibit road building, development and other potentially destructive uses.  A management agreement allows The Nature Conservancy to assist in managing the biological resources of the tract.
In 2009, when 2,700 acres of the backcounty were sold to the state of North Carolina for the Grandfather Mountain State Park, all Nature Conservancy conservation easements transferred with the property.
At that time the mountain's owners further insured that Grandfather would remain in its current state by selling the State of North Carolina an easement on the approximately 600 acres where the Stewardship Foundation operates a scenic attraction and nature park.  The agreement covers the property extending from MacRae Meadows up the summit road past the Nature Museum and the Wildlife Habitats to the Mile High Swinging Bridge.
This easement places legal restrictions on the Grandfather Mountain Stewardship Foundation that allows the property to continue to be used as a nature park, but prohibits any future development that would change the character of the mountain as it exists today. The agreement further protects the atmosphere of the park by placing limits on any future expansion of parking lots, buildings and other man-made features at the mountain.
The framers of the pact took care to see that the agreement specifically covered public access to MacRae Meadows.  All activities, events and programs that have always drawn visitors to the Meadow, such as the Singing on the Mountain and the Highland Games, are free to continue as they have in the past.
This cooperation between The Nature Conservancy, North Carolina State Parks and the Grandfather Mountain Stewardship Foundation provides complete protection and preservation of Grandfather Mountain.