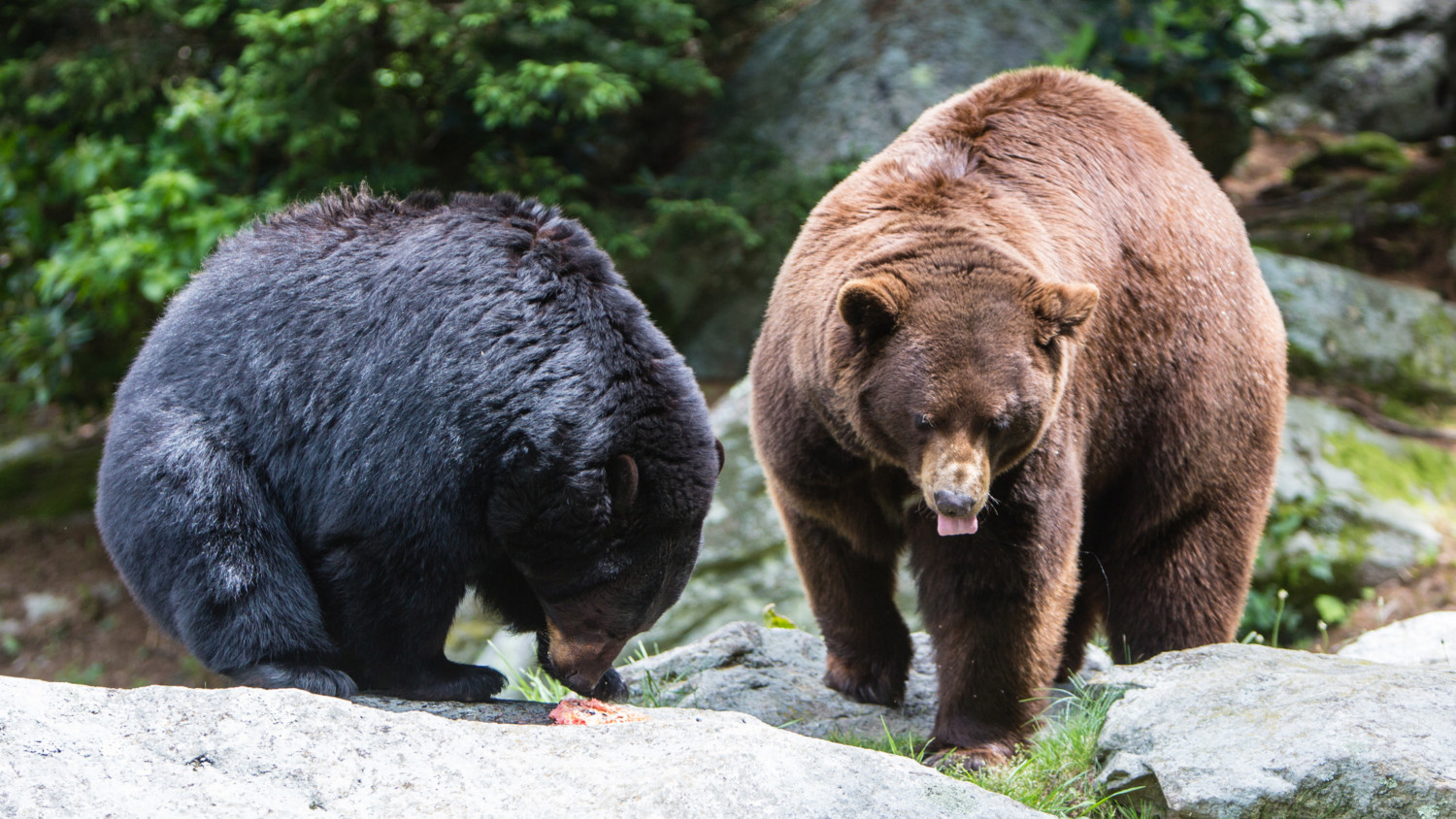 Every June, you are invited to meet some true party animals at our annual Animal Birthday Party. This afternoon of celebration and special events honor the black bears, bald eagles, river otters, cougars and elk that call the mountain home.
2023 Date: June 14, 11 a.m. to 3:30 p.m.  (Click here for full schedule)
Activities include crafts, games, intepretive talks and special birthday enrichments for the animals — think "bear-thday cake" — and are all included with regular admission to Grandfather Mountain.
Birthday Gifts
Want to treat the animals to a birthday present? Grandfather Mountain offers several other ways for folks to help enrich our resident animals' lives.
The mountain has an animal enrichment wish list, featuring toys and supplies that are appropriate for the resident animals. Donors can choose a gift for their favorite animal, purchase online and have it delivered straight to Grandfather Mountain for immediate enjoyment by their furry or feathered friends.
Animal lovers also can contribute through the mountain's Adopt-an-Animal Program. Honorary adopters receive a photo of their animal, certificate of adoption, informational sheet about the animal's life and more!