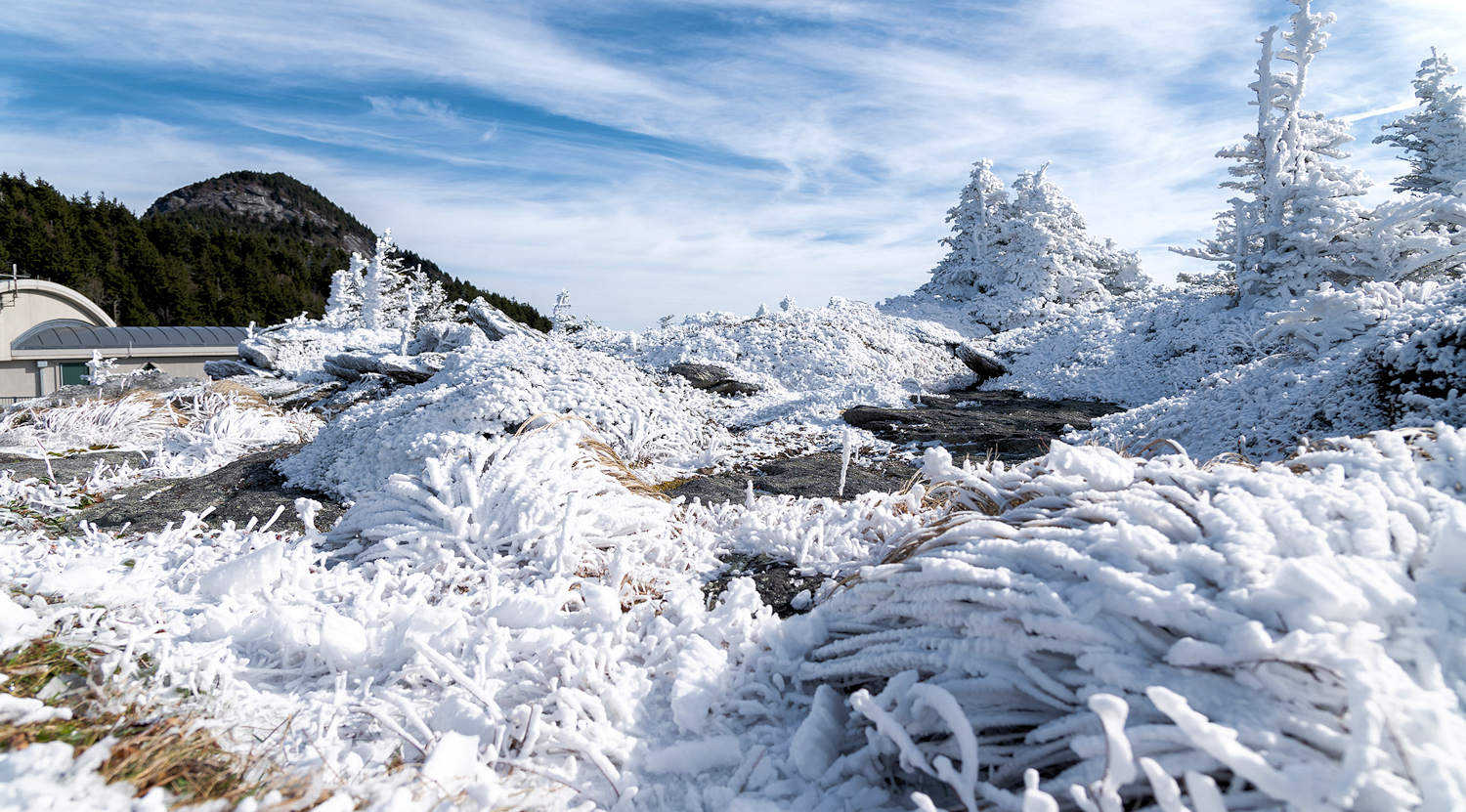 The summit of Grandfather Mountain is home to some of the most extreme weather conditions in eastern United States. Sometimes, we are forced to close the top half of the mountain due to high winds or snow/ice. This includes the Mile High Swinging Bridge, Top Shop, Cliffside Picnic Area and access to the mountain's hiking trails. During these extreme conditions, we monitor the weather and will reopen during the day if possible.
When the top of the mountain is closed, admission tickets can only be purchased at the entrance gate. During this time, admission is discounted for adults and seniors. If the top opens while you are inside the park, you get to take advantage of the extra discounts!
There is plenty to see and do on the lower part of the mountain when the top closes:
If the top of the mountain closes, that information will be posted on our home page. The information will be updated if we are able to open the top or decided to close the top for the entire day. For more information on the day's conditions and park opening status on inclement weather days, please call 828-733-4337.
Go to "Plan Your Visit" for more tips for your trip.
Note: On the map below, the red line marks the spot where our road ends when the top of the mountain is closed.