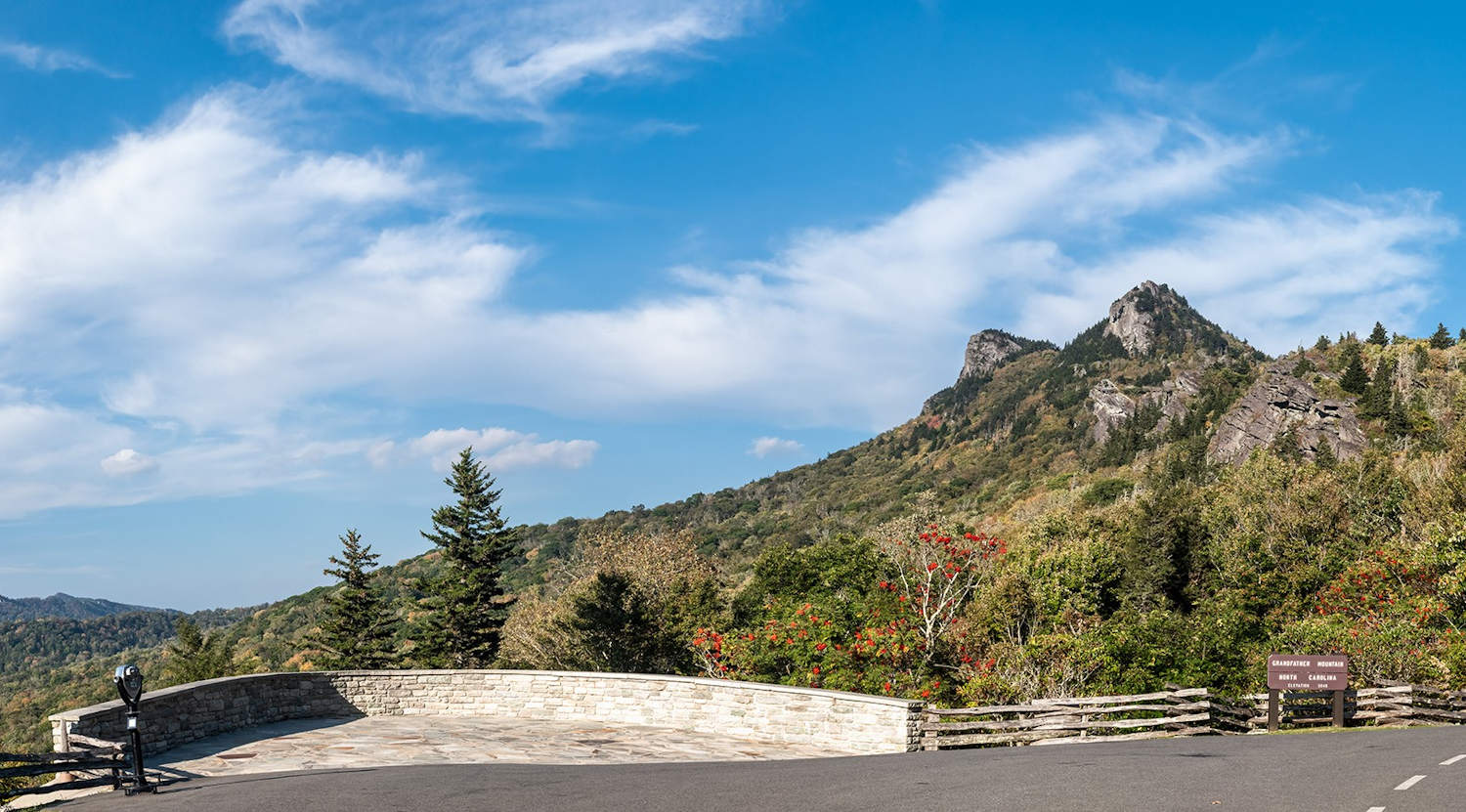 Half Moon Overlook is the first overlook guests come to after entering the park on the Scenic Drive to the Top. The overlook is definitely a popular photo spot with its impressive views of Linville Peak and Morton Peaks. There's even a picnic table for lunch with a view. 
Half Moon Overlook is ringed with hundreds of native azaleas and rhododendron. In May, the endangered pink-shell azalea is in bloom. Grandfather has the world's largest natural population of pink-shell azaleas, which are native only to northwest North Carolina.
Looking toward the tallest peaks, the closer one is Linville Peak, elevation 5,305 feet. The other is called Morton Peak, in honor of the Morton Family who owned the mountain for many years, and their dedication to preserving it.
The view constantly changes. During the winter months, you'll often see the peaks capped in ice and snow. 
Elevation here is about 4,400 feet. Drive up the mountain about 3/4 of a mile to Wilson Center for Nature Discovery and about 1.7 miles to the Mile High Swinging Bridge.
Go to "Plan Your Visit" for more tips for your trip.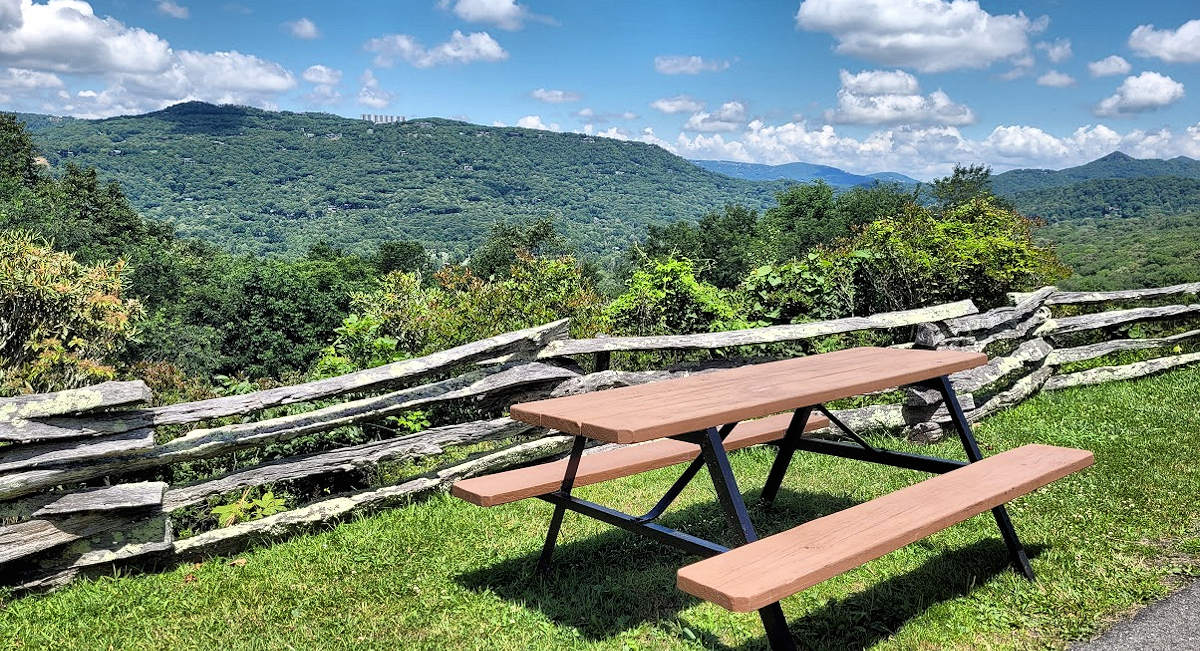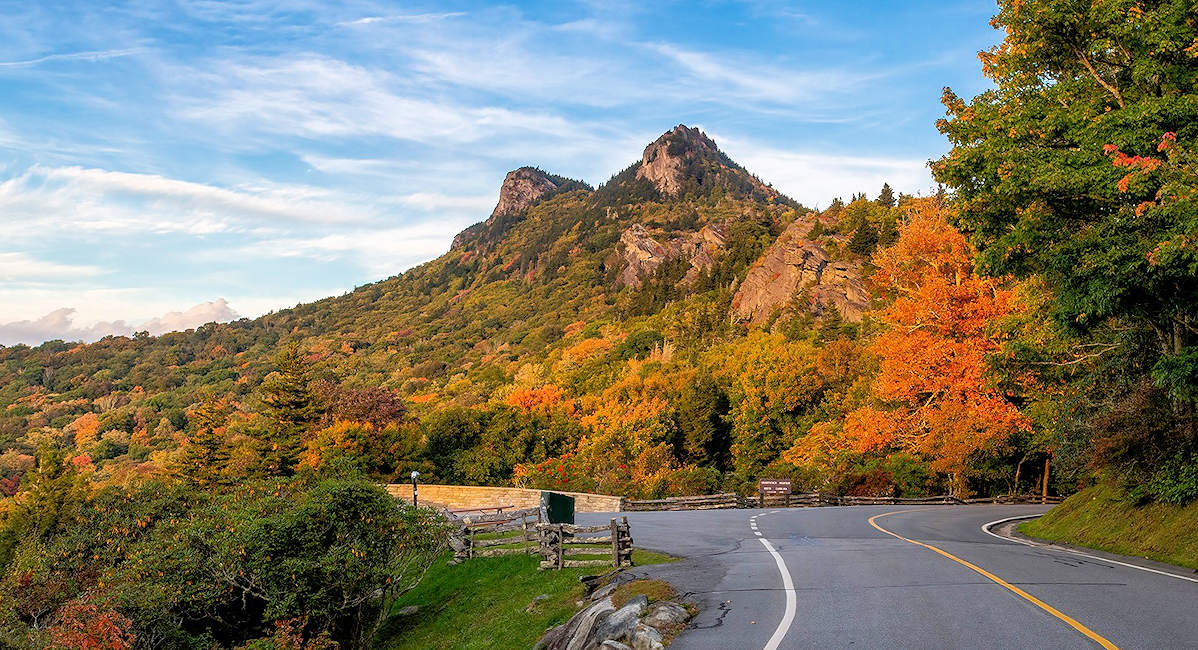 Fall color at Half Moon Overlook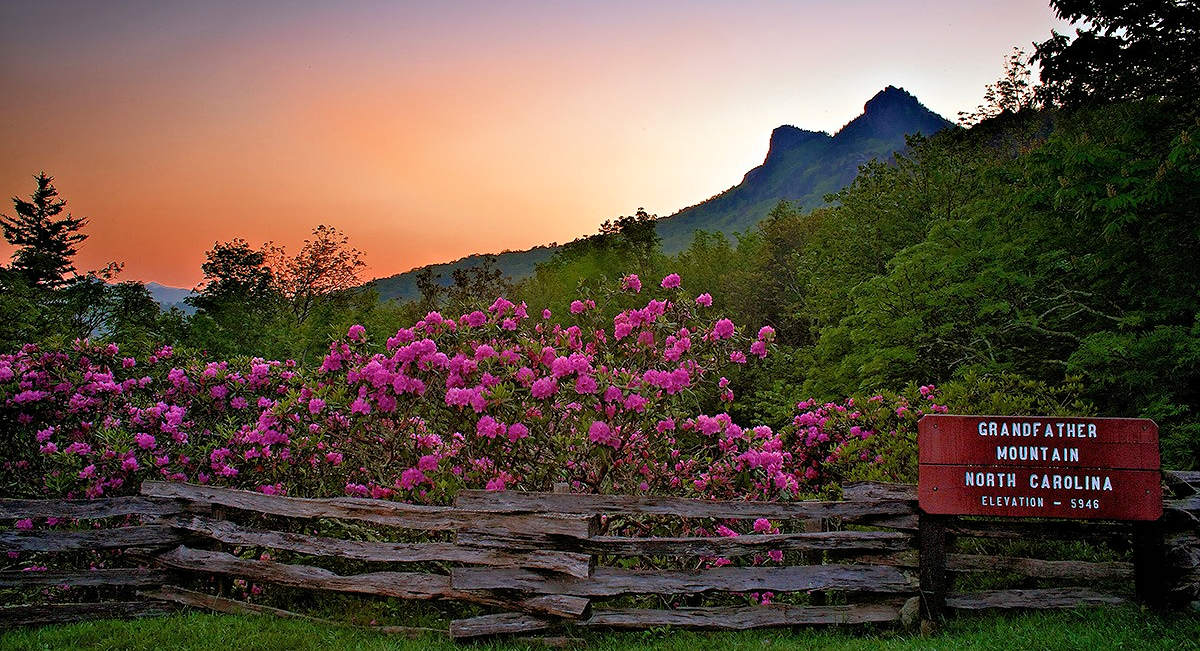 In June, this overlook bursts out with the lavender-pink blossoms of the Catawba rhododendron.