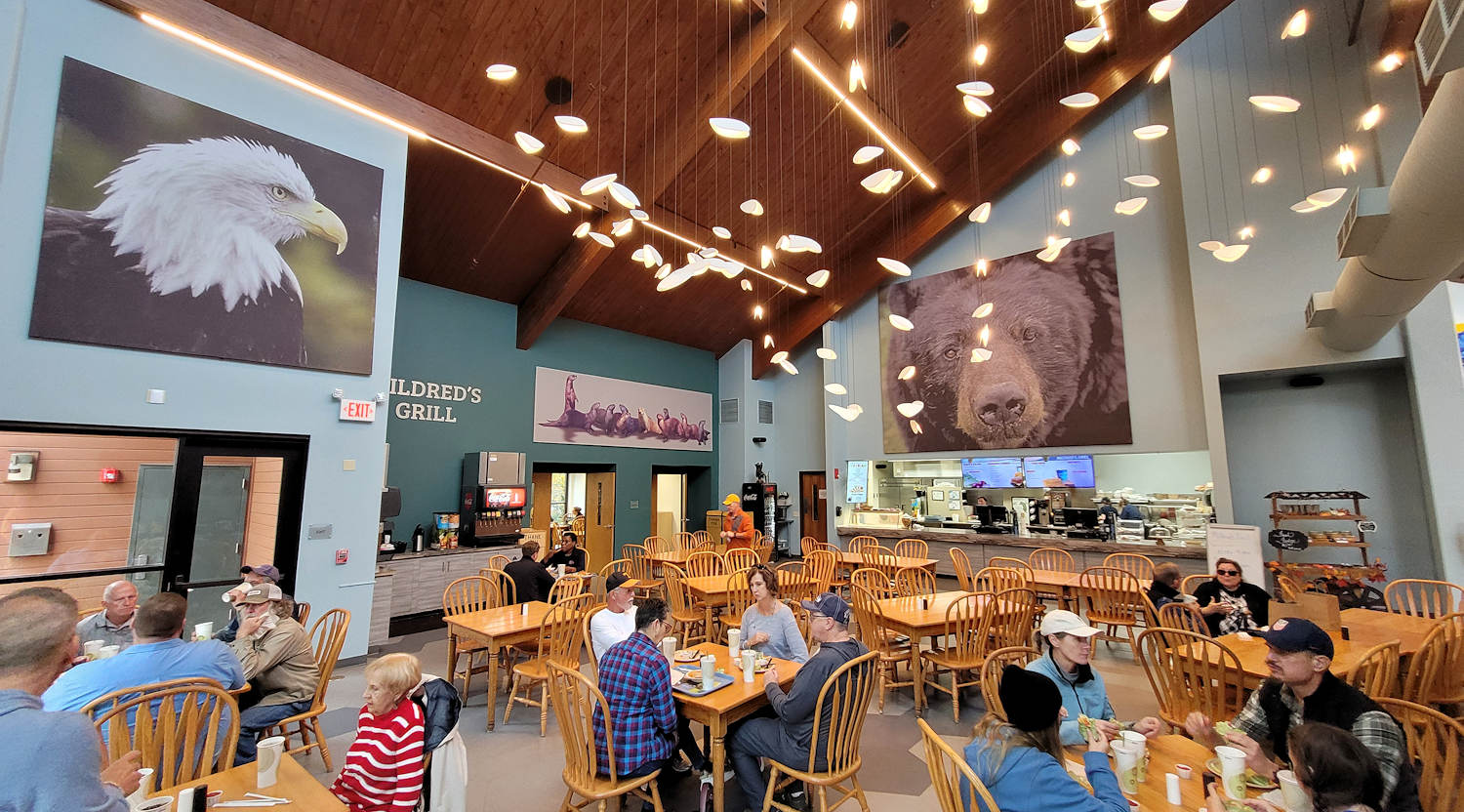 03/21/23 UPDATE: Mildred's Grill is temporarily closed during this time as we renovate the kitchen. We apologize for any inconvenience.
Enjoy casual dining in high style at Mildred's Grill inside the Wilson Center for Nature Discovery – adjacent to the Wildlife Habitats. It's just the spot to dine outdoors on the deck or watch the birds seek their seeds just outside our large picture windows.
This 140-seat restaurant serves hot, tasty food at reasonable prices. Order at the counter and your order will be freshly prepared. Typically, they are open every day beginning at 10 AM. The grill closes one hour before the park closes, but you can order snacks and drinks until closing time.
Favorites include the loaded Mile High Burger, grand dogs, chicken wraps, garden salads, turkey and cheese sandwich, buffalo chicken salad and vegetable beef soup. Kid's menu includes chicken strips and hot dogs. Sandwich combos include fries and a drink. Don't forget the ice cream, slice of pie, apple cider and cookies!
Take home some of our homemade fudge, available in seasonal flavors and year-round favorites. Also, call 828-733-1058 to place an order for pickup or shipment.
Check out the current Mildred's Grill menu!
Picnics on Grandfather
Find more than 100 picnic tables in scenic locations throughout the park. You're welcome to bring a picnic, or Mildred's Grill will be happy to package your order to-go. Read much more about picnics.