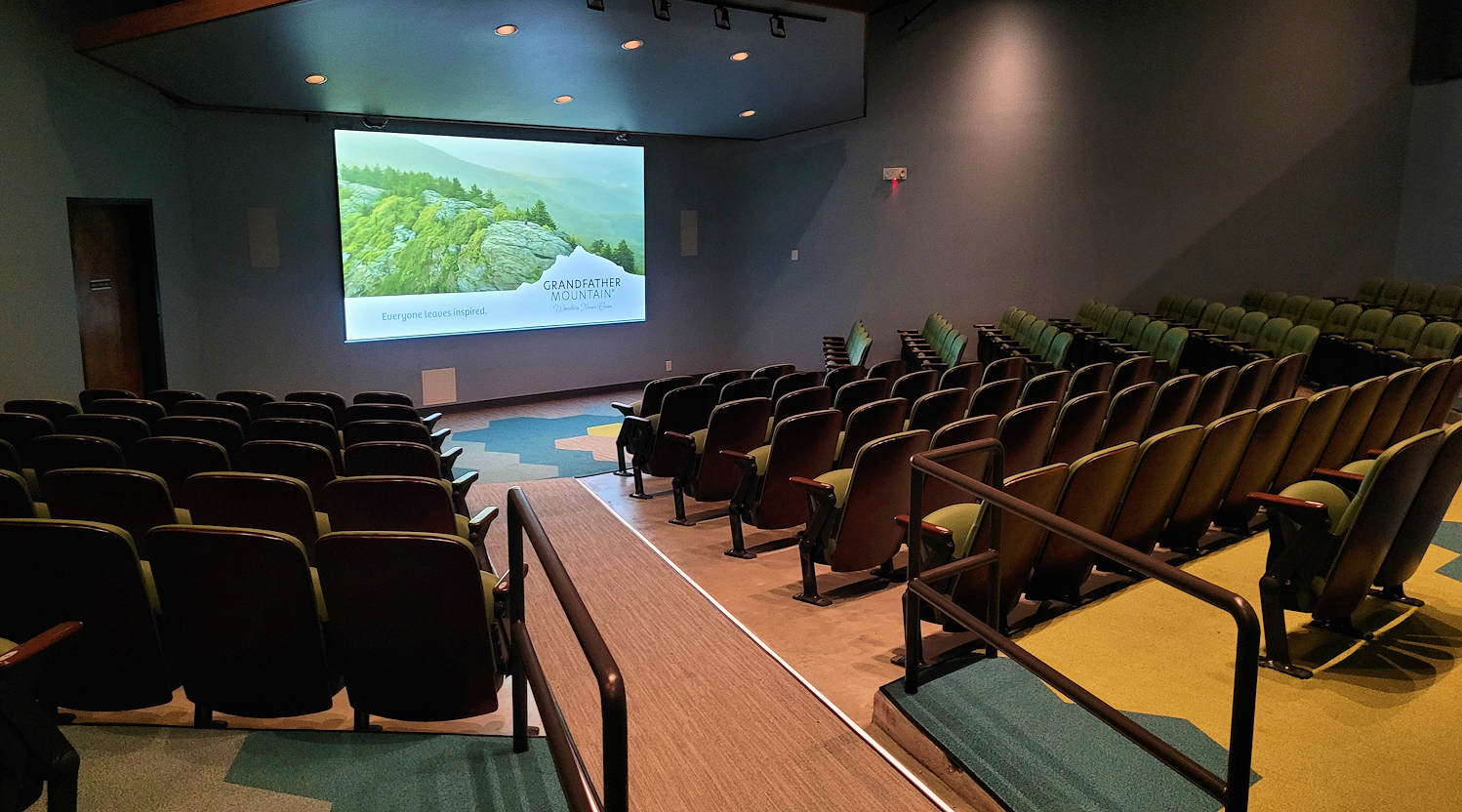 Inside the Wilson Center for Nature Discovery, watch fascinating and educational videos about Grandfather Mountain every day inside the Hodges Theater. Also enjoy speaker series, world-renowned nature films, and other special events in this ADA-accessible documentary-style theater with 135 seats. The entrance is located behind the Mildred the Bear statue near the main entrance to the Wilson Center.
Now Showing in the Hodges Theater
Beginning every half hour throughout the day, "A Mountain of Inspiration" is filled with history, moments of nature, trivia and the plants and animals of Grandfather Mountain. It debuted on November 1, 2022. Stop in to watch all or part. Included in admission.