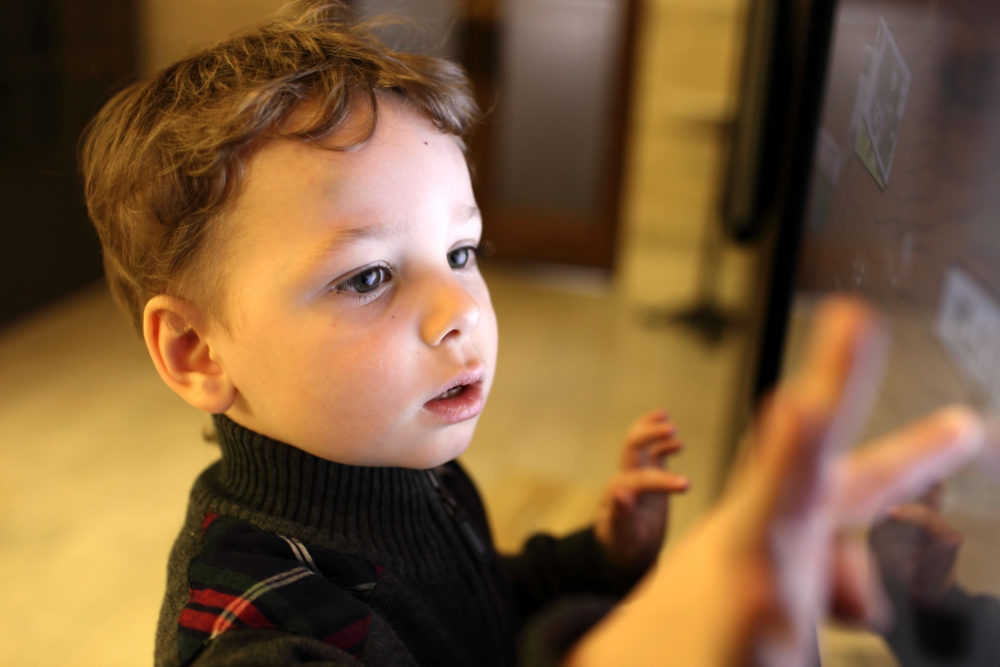 NOTE: Due to renovations, portions of the Grandfather Mountain Nature Museum are temporarily closed. We apologize for any inconvenience! Please call (828) 733-4337 for more information.
The Grandfather Mountain Nature Museum houses more than two dozen excellent exhibits designed to educate guests about the natural history of Grandfather Mountain and the surrounding region.
The principal designer of the exhibits for the Grandfather Mountain Nature Museum was Dr. Rolland Hower, former Chief of Natural History Exhibits for the Smithsonian Institution.
As guests enter the gallery, they encounter the finest collection of North Carolina gems and minerals available on public display. The cases contain some 62 different kinds of minerals (350 specimens in all) including crystals of the state's famed emeralds and rubies and the largest amethyst ever found in North America. The collection also features the finest group of Tar Heel gold specimens exhibited anywhere.
Other exhibits showcase the birds of North Carolina, early explorers to visit Grandfather Mountain including Daniel Boone, Andre Michaux and Asa Gray, Native American artifacts found on Grandfather Mountain, a scale model of the Mountain, photo exhibits about each of the animals found in the Mountain's wildlife habitats and an interactive exhibit where guests use touch screens to view a presentation on the weather-related science behind the Earth's climate.
In addition, guests will be enthralled by the lifelike wax models of wildflowers, berries and mushrooms found on Grandfather crafted by the late Paul Marchand. During his lifetime, Marchand was the world's leading creator of artificial plant life. Only the museum in his hometown of Buffalo, New York, contains more of his work than the Grandfather Mountain Nature Museum.
Nature Museum Theater
Visit the Nature Museum Auditorium at your convenience throughout the day to view one of our outstanding nature videos filmed at Grandfather Mountain. The featured selections play on loop throughout the day.
Current selections include "Expeditions with Patrick McMillan," a nationally broadcast series that featured Grandfather Mountain in an August 2014 episode titled "Island in the Sky." This 30-minute video was filmed across a span of two years on Grandfather Mountain and highlights some of the mountain's high-elevation natural communities.