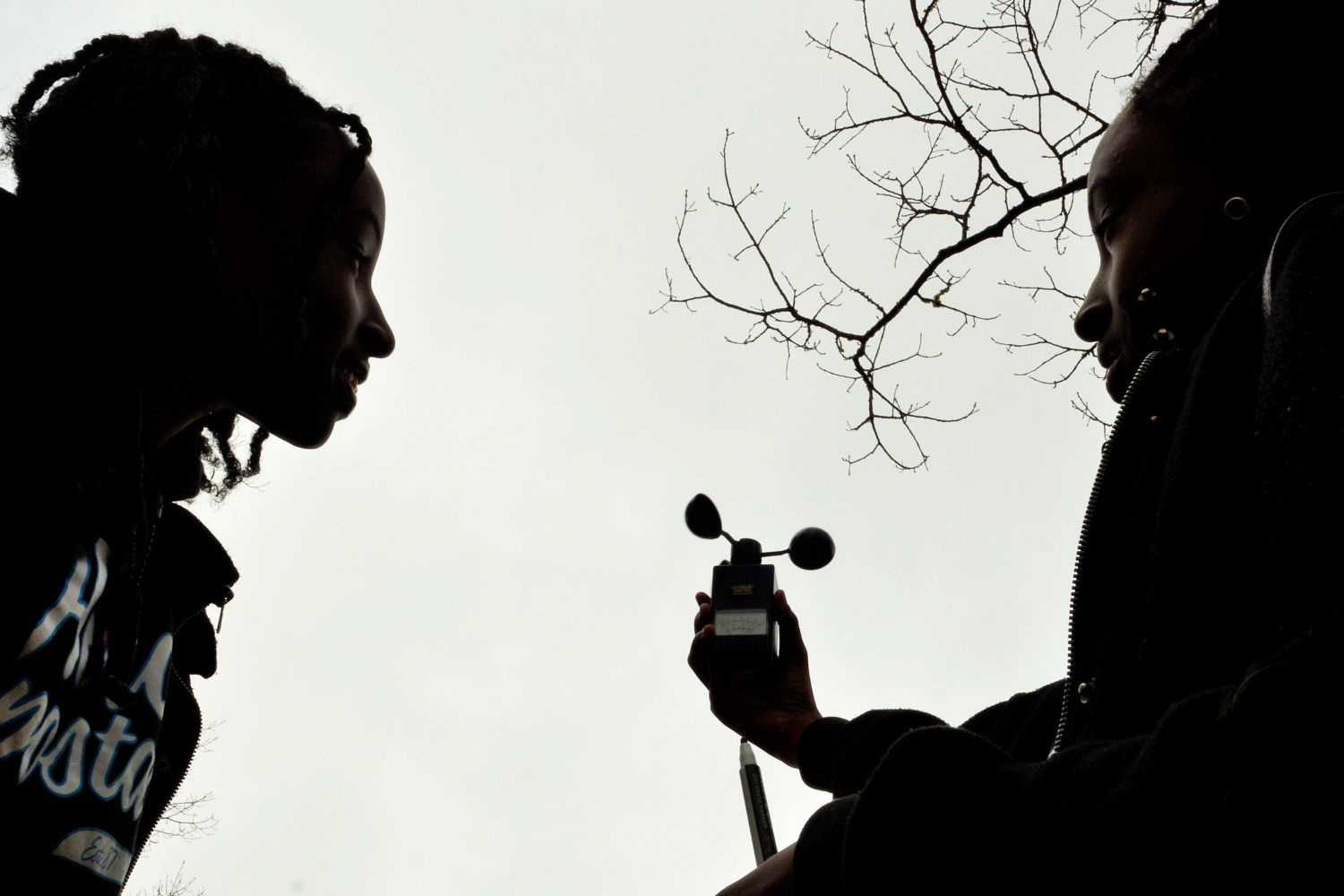 School and Homeschool Groups
The most awesome classroom nature can provide.
Everyone has something to learn on Grandfather Mountain, and there's no better teacher than the mountain itself. Education staff members will answer even the toughest questions from, "Are rocks alive?" to "What's the life cycle of a salamander?" Everyone will learn something new, and everyone will have fun at the same time. Grandfather Mountain welcomes groups from public, private and home schools, and the following information applies to all.
Reservations are essential!
To make your visit more enjoyable, Grandfather Mountain will limit the number of groups visiting each day. Contact the Group Tour Coordinator at the Grandfather Mountain office at (800) 468-7325 or (828) 733-2013 as soon as possible to make sure your preferred date is available.  To receive the school group rate, school groups must book at least two weeks in advance. To receive the group rate, applicants must make reservations during weekday business hours (Monday through Friday, 9 a.m. to 5 p.m.).
Group Admission Rates
Click here to view current group admission rates.
Groups may pay by cash, check or credit card upon arrival. Purchase orders are not accepted.
Educational Programs
Make your educational group's visit to Grandfather Mountain even more exciting with a program delivered by one of our engaging naturalists. Choose from a wide variety of topics, from animal behavior to weather to geology.
Click here for a full list of educational programs.
All educational programs are approximately one hour long unless otherwise posted. All programs are aligned with the North Carolina Essential Standards curriculum and the North American Association for Environmental Education's Guidelines for Learning (K-12).
Shuttle Service
Because sharp curves near the top of the mountain restrict commercial motor coaches and some school buses to the lower part of the mountain, Grandfather Mountain provides free shuttle service to the top in its own buses. Reservations for the shuttle buses are required.
Motor coaches or buses longer than 28′ are not allowed in the park without prior reservation. No exceptions will be made.
Group Size for School Outings
School groups and home school groups have the option of receiving a guided habitat tour or participating in an educational program for an additional fee per student.
Our staff can take small groups on each tour through the animal habitats — no more than 30 students with accompanying adults. Other small groups may visit the Nature Museum, movie theater, gift shop, restaurant or restrooms while waiting for the first group of students to complete the 45-minute habitat tour.
Because of limited space in the Nature Museum gift shop, please take turns visiting the shop in small groups of eight students, each with at least one adult chaperone. The gift shop in the Swinging Bridge Visitor Center is larger and can accommodate more people. Greater numbers of students can visit the Swinging Bridge gift shop together when closely supervised.
Supervision
Please supervise students more closely than normal during their visit. The mountain, the wildlife and the other visitors all deserve our respect, and especially the senior citizens we welcome here every day.
Students should expect to give the tour guides at the animal habitats the same attention they would give you in a classroom. They will be encouraged to ask questions as long as the entire group remains under control.
Duration of Visit
On average, most educational groups spend about 3 hours at Grandfather Mountain. Allow about ½ hour to walk through the animal habitats (45 minutes if you choose a guided tour), 1 hour in the theater/museum/shop, ½ hour at the Mile High Swinging Bridge/Visitor Center, and ½ hour for lunch. Your visit can easily be shortened or lengthened, depending on group size. Expect a longer stay if your group opts for a habitat tour or naturalist program.
Lunch
While there's so much to see and do on Grandfather Mountain, sometimes view-gazing is most relished with a sandwich in your hand — or soup on your spoon. Mildred's Grill can provide both, whether you choose to dine al fresco or watching the birds seek their seeds just outside our large picture windows.
The 140-seat Nature Museum restaurant serves hot, tasty food at reasonable prices. You can order in advance so that your food is ready and waiting at a time that best fits into your schedule. If you travel with a large group, you may enjoy your meal in the restaurant or outside as a picnic, or reserve the private dining room. Lunch options at Mildred's Grill include:
Grill Menu (updated December 2021)
For field trips, a Grandfather Bag Lunch is available for $5.50 per person, including choice of turkey and cheese, ham and cheese or peanut butter and jelly sandwich, served with chips, cookie and bottled water.
The Mountain has more than 100 picnic tables in scenic locations throughout the park, including a covered picnic area situated next to the Nature Museum. You're welcome to bring a picnic, or our staff will be happy to prepare box lunches for you.
Mildred's Grill hours change seasonally.