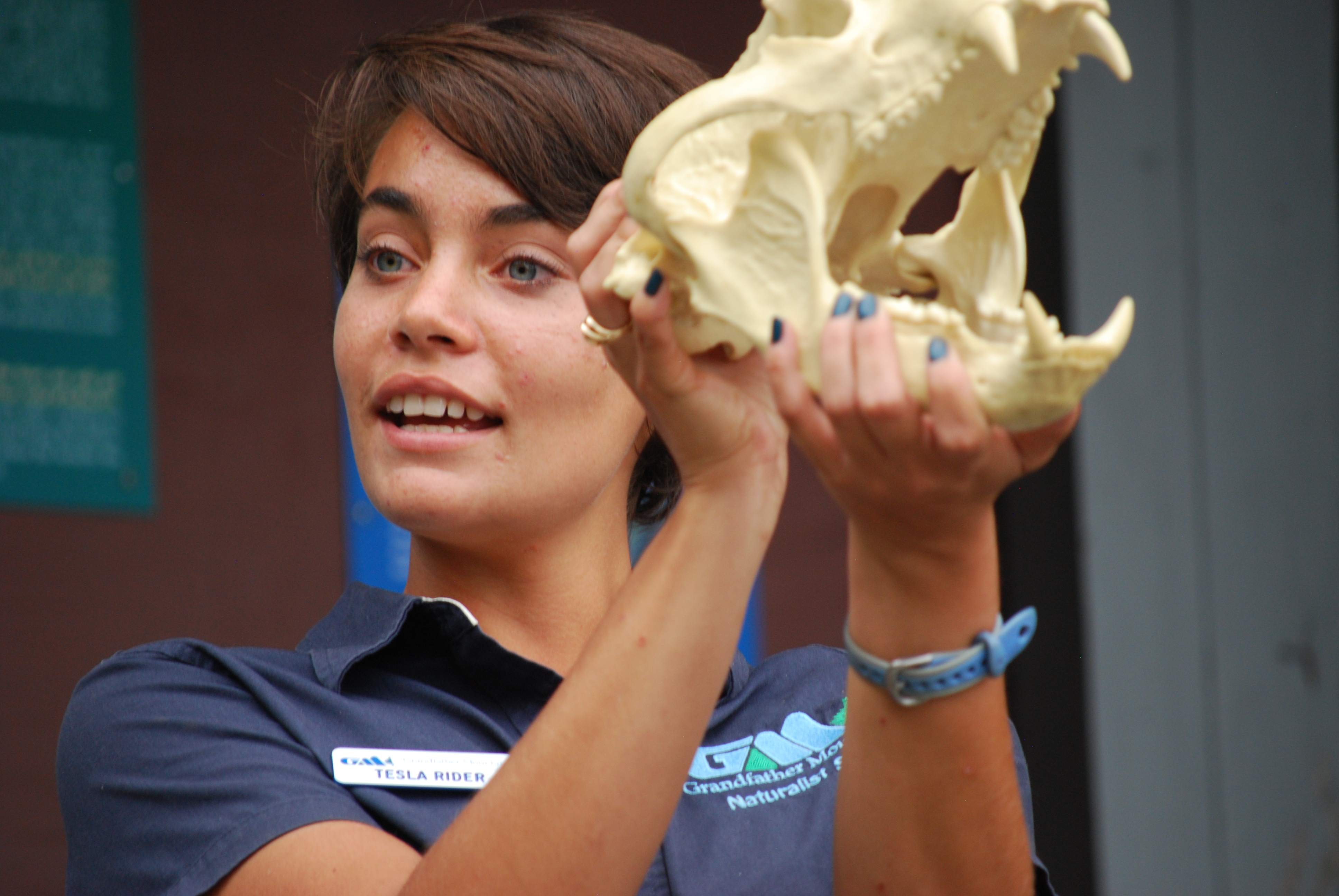 Moving the mountain — to you.
There's nothing that quite compares with walking Grandfather Mountain's slopes and forests. But that's not always possible. Staff naturalists are happy to bring their expertise and enthusiasm about everything unique and amazing about Grandfather Mountain to a location convenient to you. Outreach programs are available between November 1 and March 31.
Programs
Choose from a wide variety of program topics, from birds and butterflies to weather, or let us customize a program to fit your group's specific interests and size. Please note that smaller groups will receive a more hands-on experience. To further discuss your group's needs, contact education specialist Lauren at lauren@grandfather.com or (828) 733-4326.
Click here to see and/or download the current program list.
Pricing
$75 fee per 1-hour program for travel to surrounding counties (Avery, Watauga, Ashe, Mitchell, Alleghany, Yancey, Burke, Caldwell, Wilkes and McDowell counties, as well as Carter County, TN) $75 fee per 1-hour program plus a mileage fee for all other locations.