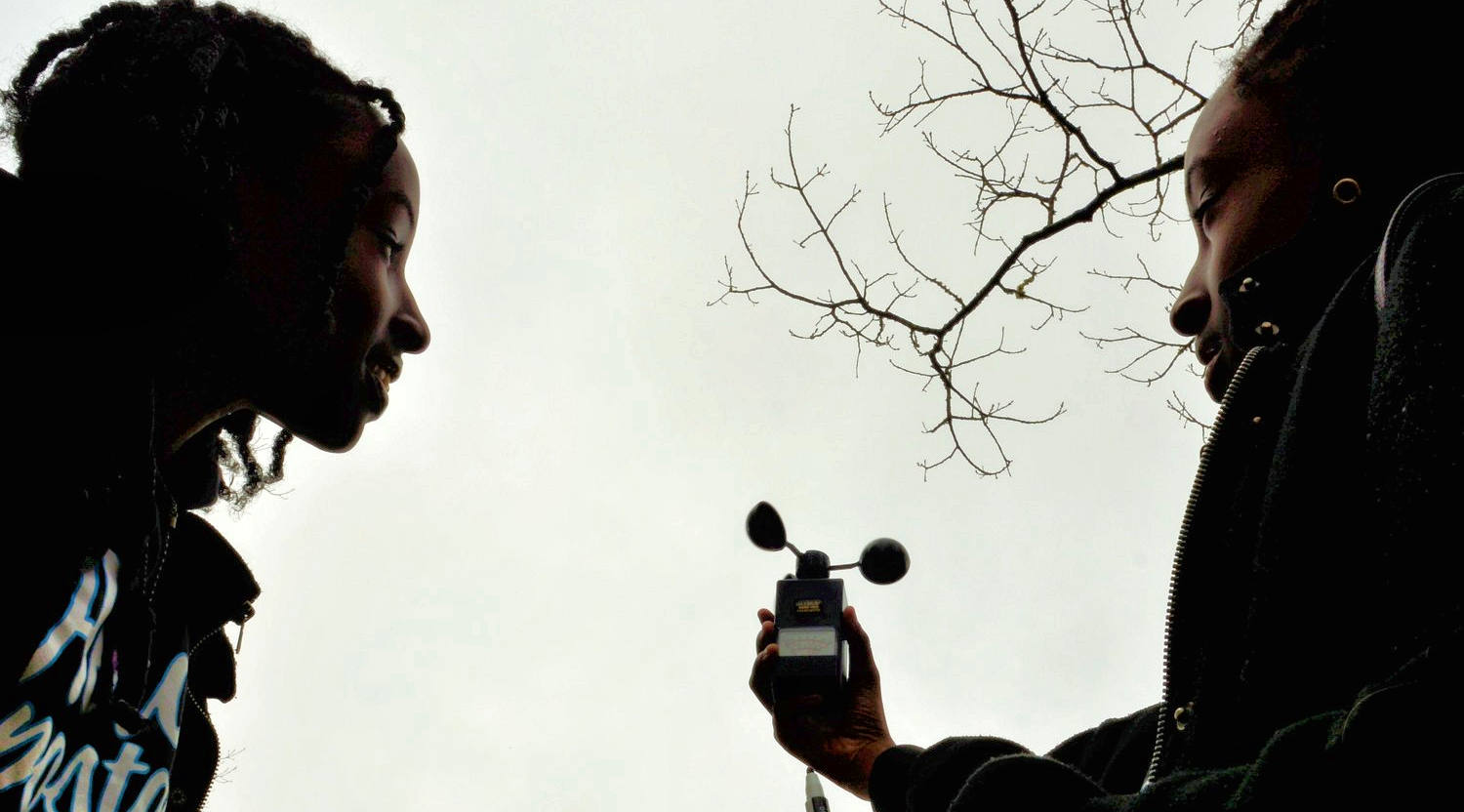 Especially designed for school field trips to Grandfather Mountain, Classroom in the Clouds by Grandfather Mountain Stewardship Foundation features one hour programs tailored to state curriculum standards for your grade level. Grandfather's outdoor wonders provide real-world lessons about concepts learned in your classroom. We offer citizen science experiences beyond what students find on Google!
To help plan for inclement weather, programs are identified as indoor, outdoor, or both. If all or part of your program is not able to be held inside during inclement weather, we can offer a different program to better suit the weather.
School groups are welcome to take a self-guided tour of the Animal Habitats. If you would like a guided Habitat Tour, they are offered for all ages and are tailored to be grade level appropriate. Fourth and seventh grade Habitat Tours have their own program designed to fit your curriculum standards. Please see our complete program listing below for other opportunities for your class!
Pricing and Reservations
$7 per student – One teacher/chaperone FREE per 8 students, $14 per additional adult
Tuition includes admission to the park, one hour long program, and shuttle to and from the Swinging Bridge (if your group arrives in a bus, must be reserved at time of booking). Addition programs may be added for an additional fee.
Meals are not included in price, but be sure to inquire about our Express Eats and Mildred's Grill lunch options.
Financial assistance is available! See our website for more information on scholarships.
Reservations for all of our programs must be made at least two weeks in advance. Contact the Group Tour Coordinator at the Grandfather Mountain office at (800) 468-7325 or (828) 733-2013 during weekday business hours (Monday through Friday, 9 a.m. to 5 p.m.).
School Group Programs
Choose from our programs by grade, subject, and essential standard. We strive to meet "Science as Inquiry Standards".
Conduct investigations
Make careful observations and measurements
Work in small groups and share findings with the larger group
Use data to create explanations of results
Use appropriate safety procedures
K-8th Students Field Trip Programs
Creepy Critters (one hour): Students get to meet real-life animals in this exciting program, while examining the similarities and differences between living organisms. Students learn about what all animals need: air, water, space, food and shelter. Students will use observation skills to examine animal life cycles.  (Essential Standards Covered: K.L.1, 1.L.1.1, 1.L.2.2, 2.L.1)
Plant Detectives (1.5 hours): Students explore to help them understand what plants need: air, water, space, light and food. Students will also use discovery tools to learn more about the parts of a plant: roots, stems, leaves and flowers. They will get to explore a natural area of the park and meet grasses, shrubs and trees, observe soil characteristics and other environmental factors.  (Essential Standards Covered: 1.L.1.1., 1.L.2.1., 3.L.2, 3.L.2.1)
Ecosystem Interactions (1.5 hours): Students examine components of the thriving ecosystem at Grandfather Mountain. Students will identify organisms as producers, consumers and decomposers, or categorize interactions in the ecosystem as parasitism, competition and mutualism. Students will make a Web of Life to demonstrate the connections within an ecosystem.  (Essential Standards Covered: 5.L.2, 5.L.2.2, 5.L.2.3, 8.L.3)
Mission Decomposition (1.5 hours): Students will investigate how decomposers return nutrients to the environment by examining a "disappearing log." Students will make possible explanations for what might be causing the log to disappear by utilizing the scientific process and exploration tools.  (Essential Standards Covered: 6.L.2)
Weather Wizards (1 to 1.5 hours): Students discover why we have weather and how to measure weather. Participants will have the opportunity to use tools that meteorologists use in the field to record the unique weather on the mountain. Students may also learn about lichen characteristics and how they are bio-indicators for air pollution.  (Essential Standards Covered: 2.E.1, 2.E.1.2, 5.L.2, 5.L.2.2, 5.L.2.3, 7.E.1)
Limitless Landforms (1 to 1.5 hours): What better place to learn about landforms than the top of Grandfather Mountain — where mountains and valleys are in abundance? Students will explore different viewpoints and maps and apply their knowledge by making their own diagrams. (Essential Standards Covered: 3.E.2.2)
Rock Detectives (1 hour): Students review the rock cycle, work in groups to examine different types of rock and make hypotheses about how each was formed. (Essential Standards Covered: 4.P.2)
Mineral Detectives (1 hour): This student-centered exploration routine provides ways for students to observe, research, and share discoveries about Grandfather's immense minerals collection. (Essential Standards Covered: 4.P.2.2)
High School Programs
Making of Mountains (1.5 hours): Students review the rock cycle and examine different types of rock to answer the question of why the Appalachian Mountains look different from other mountain ranges. We will use the unique structure of Grandfather Mountain to observe the effects of tectonic plate activity. (Essential Standards Covered: 8.E.2.2, EE.n.2.1)
Influences on the Lithosphere (1 to 1.5 hours): Students participate in activities that help them understand natural and human influences on the lithosphere. Students will be able to determine different examples of weathering and erosion, land use practices, and determine the best conservation practices for a particular parcel of land.  (Essential Standards Covered: EEn2.1, EEn2.1.3, EEn2.1.4, EEn2.2., EEn.2.5, EE2.6)
Animal Populations (1 hour): Students learn about changes in populations based on the interdependence of living organisms within their environments. While touring Grandfather Mountain's animal habitats, students will identify limiting factors influencing the survival of the animal species at Grandfather Mountain.  These limiting factors could include human influences on the environment.  (Essential Standards Covered: Bio.2.1, Bio.2.2, EEn.2.2)
Bio-Indicators (1 hour): Students investigate biotic and environmental cycles to determine the health of an ecosystem. Participates will have the opportunity to conduct a lichen investigation, and investigate environmental proponents of the nitrogen and carbon cycle.  (Essential Standards Covered: Bio.2.1, Bio.2.2)
Stewardship of Native Plants (1 hour): Students will observe human impacts on native plant species and contemplate invasive species' role in the environment. Students will gain hands on experiences on how conservation of natural resources by humans affects the environment from one generation to the next. (Bio.2.1, Bio.2.2)
Find out more: School Group Options | Plan a Group Visit | Mobile Classroom Outreach Programs | Things to Do on Grandfather