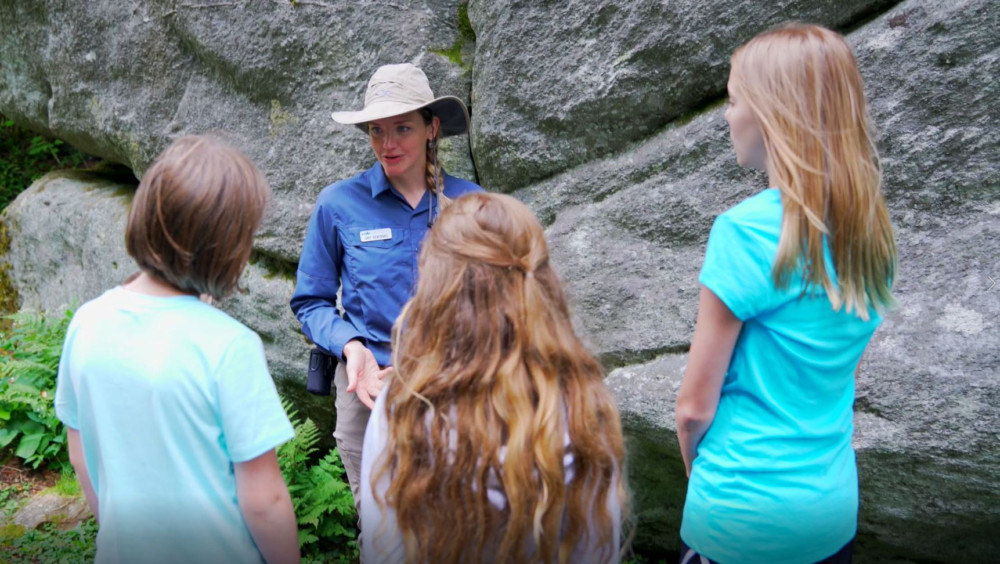 Field Trip Scholarship Fund
In spring 2015, Grandfather Mountain launched its Field Trip Scholarship Fund to benefit school groups in need of financial assistance to defray the cost of an educational field trip to the park.
The Scholarship Fund honors the memory of Nathan Pribble of Apex, N.C., who died unexpectedly in 2014 at age 18. Nathan and his family were frequent visitors to Grandfather Mountain, and, after his death, his family requested that memorials be made to the Grandfather Mountain Stewardship Foundation.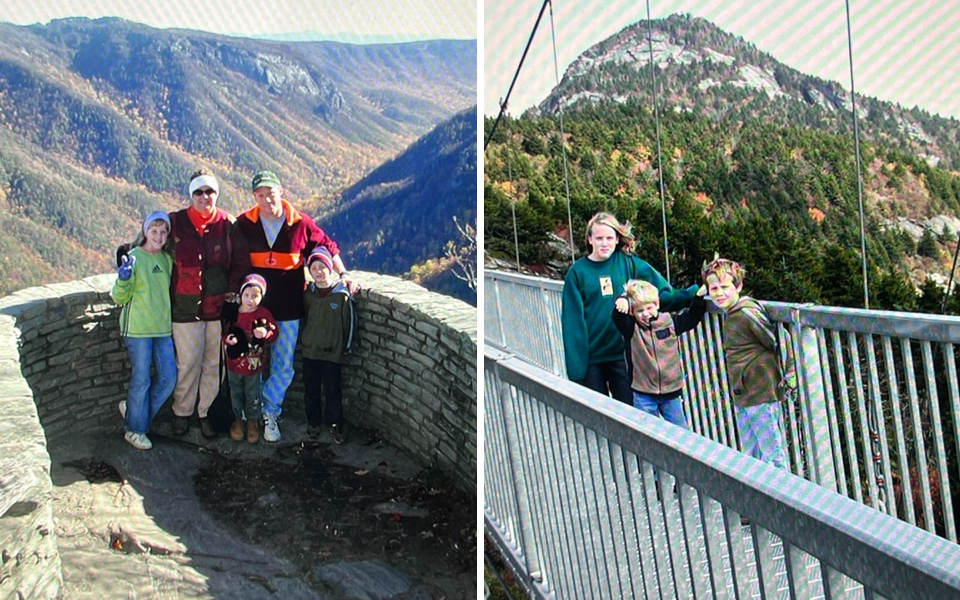 Left Photo: Kit, Robin, Nathan, Bill, Carson Pribble | Right: Kit, Nathan, Carson Pribble 
"Nathan was a nature-lover all his life, so it was only natural that we asked for memorials to go somewhere that would mean something to Nathan," said his mother, Robin Pribble. "Helping students that otherwise might not have an opportunity to go to Grandfather Mountain is definitely something that would matter to him."
"We feel outdoor experiences at places like Grandfather Mountain enhance a child's understanding of the natural world," said Jesse Pope, executive director of the Grandfather Mountain Stewardship Foundation, the nonprofit organization that oversees the popular attraction. "School budgets have taken big hits in recent years, and teachers have a much harder time justifying field trips. We hope these funds will help kids come experience this very special place."
For more information, email todd@grandfather.com.
Apply for the Scholarship
For more information & to apply, download and complete this Word doc: Scholarship Application.
Donate Now
In addition to individual contributions made in Nathan's memory, the fund is bolstered by generous donations from Holbrook Field Trips, the Duke Energy Foundation, Wells Fargo and SkyBest. Grandfather Mountain welcomed its first scholarship recipients in fall 2015.
Businesses and individuals are needed to help sustain the Field Trip Scholarship Fund for years to come. Your contributions will help instill a love of nature and learning in young students for the rest of their lives.
Donations to the 501(c)(3) Grandfather Mountain Stewardship Foundation are tax-deductible. Contributions earmarked for the scholarship fund will not be used for any other purpose. Donate now – designate "Field Trip Scholarship Fund", in Nathan's memory.