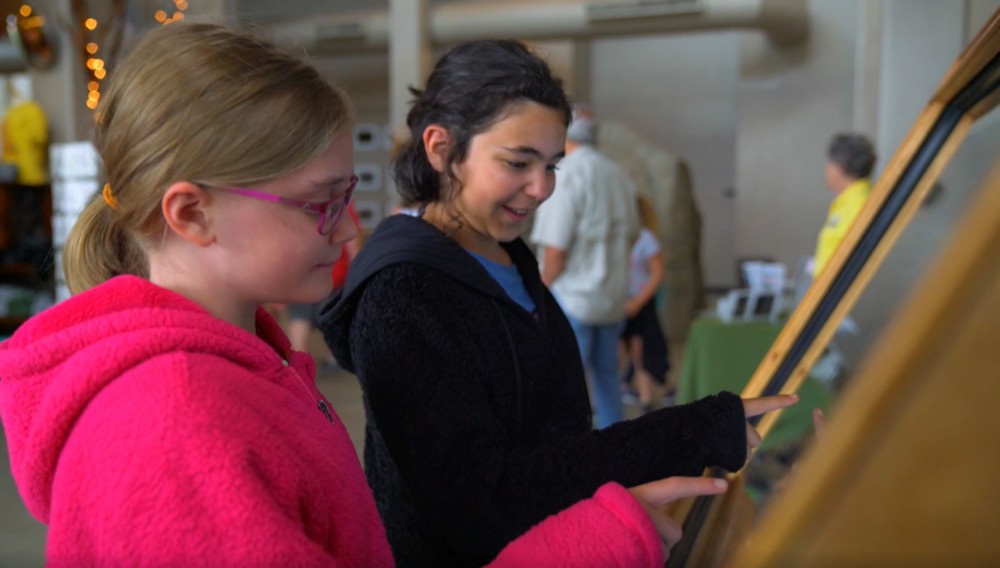 Make your visit memorable. For all the right reasons.
You'll always remember your group's visit to Grandfather Mountain. And by following a few simple guidelines, you can make sure the memories are all good ones. Please share these with your group before coming so everyone will enjoy the experience of a lifetime:
Motor coaches and buses longer than 28' are not allowed on roads past the Nature Museum. Grandfather Mountain provides transportation to the top of the Mountain for these groups. These details will be worked out when you make your reservation.
Please be on time. We have many groups visiting each day, and it's vital to stay on schedule. If you find that you're going to be late, please notify the group coordinator as soon as possible so we can rework your schedule.
Please bring a cell phone with you on your trip. If you have any problems on your way to us, please call the group coordinator. Also, if we have weather issues, the coordinator will call you as soon as possible.
Upon arrival, please have your payment ready. This will allow us to bring the group and other guests in the park as soon as possible.
If you have made arrangements to eat with us, please bring a separate check for the restaurant.
Please park in the bus parking area at the Nature Museum. Staff will meet you and take care of your visit from there.
If you are bringing students, a minimum of 1 adult per 8 children, pre-K to grade 12, is required.
Avoid ledges and supervise your group while here at all times. There are open and exposed rocks and cliffs that your group should avoid on your visit.
Please make sure your group dresses appropriately for Grandfather Mountain weather. Rubber-soled shoes are a must. Dressing in layers is also advised, as the weather is typically cooler and windier on the Mountain.
If for any reason you need to cancel your reservation, please do so at least 24 hours in advance, and we will be happy to reschedule at a time more convenient for you.
Additional Motor Coach Group Guidelines
We do not allow motor coaches or buses longer than 28′ in the park on weekends. No exceptions will be made.
Additional School Group Guidelines
Grandfather Mountain requires a ratio of 1 adult to every 8 students, pre-K to grade 12. We give free admission to adults at that ratio. Please have an adequate number of chaperones for your group.
Please make sure that the parents following you know that they should go to the Nature Museum after entering the park entrance gate.
It is the responsibility of the teachers and chaperones to monitor and maintain the behavior of the group. We recommend that the classroom disciplinary policy be in effect while here.
Students are asked to use inside voices while visiting the buildings and animal habitats. Shouting, stomping and running are not permitted.
Shuttle services are provided for guests entering the park on buses. Chaperones/parents following in their personal vehicles are required to drive themselves to the Swinging Bridge. If there is room on the buses they will be able to ride with students, but they need to be prepared to drive in case room doesn't permit. Please make sure parents understand this.
The Grandfather Mountain Stewardship Foundation staff is here for you and will work very hard to make your trip educational and enjoyable. If there is anything you need from us, let your group coordinator know.
Group Tour Coordinator:
Todd Jones
todd@grandfathermtn.com
800-468-7325