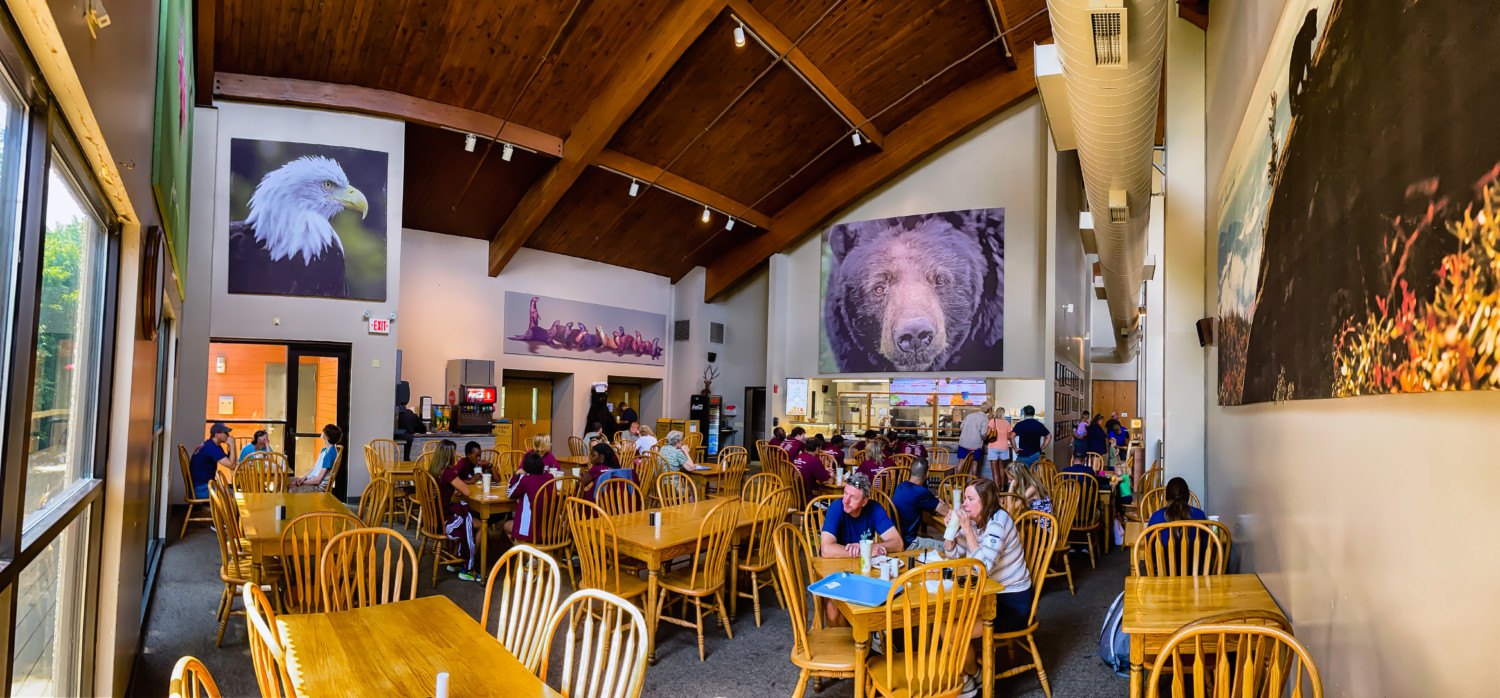 Casual Dining in High Style
While there's so much to see and do on Grandfather Mountain, sometimes view-gazing is most relished while you're taking a break for a delicious meal or sweet treat. Mildred's Grill is just the spot to dine al fresco or watch the birds seek their seeds just outside our large picture windows.
The 140-seat Nature Museum restaurant serves hot, tasty food at reasonable prices. You can order in advance so that your food is ready and waiting at a time that best fits into your schedule. If you travel with a large group, you may enjoy your meal in the restaurant or outside as a picnic or reserve the private dining room. Check out the Mildred's Grill menu!
The Mountain has more than 100 picnic sites in scenic locations throughout the park, including a covered picnic area situated next to the Nature Museum. You're welcome to bring a picnic, or our staff will be happy to prepare box lunches for you.
Mildred's Grill hours change seasonally. 
For a Snack or Souvenir, the Fudge Shop Can't Be Beat!
If something sweet on the go is what you're craving, the Grandfather Mountain Fudge Shop serves freshly made delectable treats inside the mountain's most eco-friendly building.
Enjoy standard fudge flavors like chocolate and cookies-and-cream, or ask about the seasonal flavors, like pumpkin pie and peppermint candy. Ask for samples, and then take home your favorites to help you remember your day.
Now also serving Dippin' Dots and homemade confections!
The Fudge Shop's hours change seasonally. During winter, fresh fudge is also available at the park's restaurant, Mildred's Grill, even when the Fudge Shop is closed.
Call the Grandfather Mountain Fudge Shop at (828) 733-6518 or (828) 733-1058 to order fresh fudge shipped to your destination of choice!