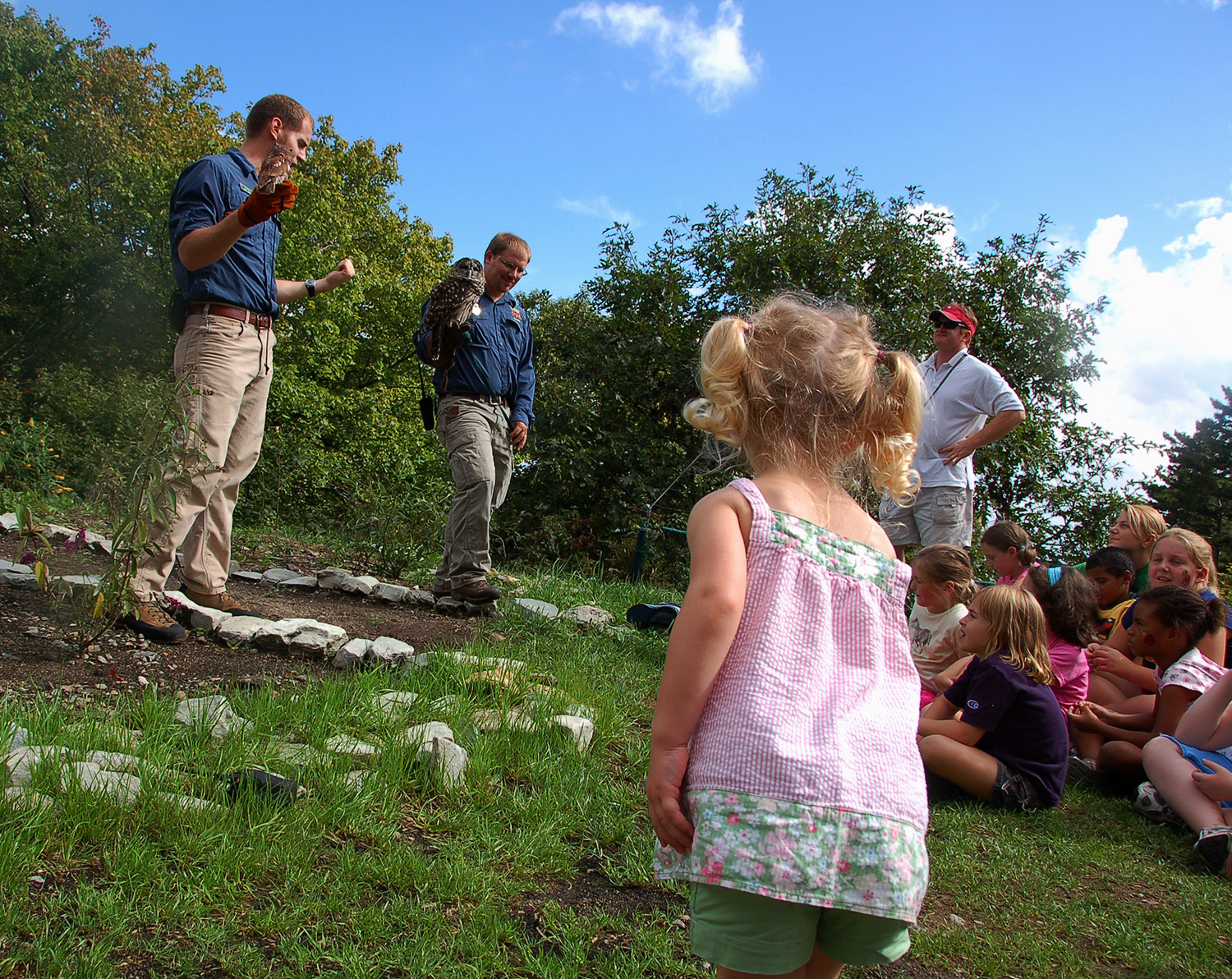 How to Book
Reservations are required. To make your visit more enjoyable, Grandfather Mountain will limit the number of groups visiting each day. Contact our Group Tour Coordinator at the Grandfather Mountain office at (800) 468-7325 or (828) 733-2013 or nature@grandfather.com as soon as possible to make sure your preferred date is available. Naturalist programs and habitat tours must be requested at the time of reservation to ensure that the dates and times will be available. You must make reservations (Monday-Friday, 9 a.m. to 5 p.m.) to receive the group rate. Groups may pay by cash, check or credit card upon arrival. Purchase orders are not accepted.
Shuttle Service
Because sharp curves near the top of the mountain restrict commercial motor coaches and some school buses to the lower part of the mountain, Grandfather provides free shuttle service to the top in its own buses. Reservations for the shuttle buses are required. Motor coaches or buses longer than 28 feet are not allowed in the park without prior reservation. No exceptions will be made.
Dining
The 140-seat Nature Museum restaurant serves hot, tasty food at reasonable prices. You can order in advance so that your food is ready and waiting at a time that best fits into your schedule. Large groups may enjoy their meal in the restaurant or outside as a picnic or reserve the private dining room. Lunch options at Mildred's Grill include:
Grill Menu (updated December 2021)
The Mountain has more than 100 picnic sites in scenic locations throughout the park, including a covered picnic area situated next to the Nature Museum. You're welcome to bring a picnic, or our staff will be happy to prepare bag lunches for you.
For field trips and groups, a Grandfather Bag Lunch is available for $5.50 per person, including choice of turkey and cheese, ham and cheese or peanut butter and jelly sandwich, served with chips, cookie and bottled water.
Mildred's Grill hours change seasonally.
You may speak to our groups tour coordinator about ordering meals for your group at (800) 468-7325, (828) 733-2013 or nature@grandfather.com.
Accommodations
There are no overnight accommodations on Grandfather Mountain for large groups. However, there are several options nearby:
Camp Lutherock
Just a 10-minute drive from Grandfather Mountain, Camp Lutherock offers affordable bunkhouse options, meals and activities for children and adults. Learn more here. Be sure to ask about the Grandfather Mountain package.