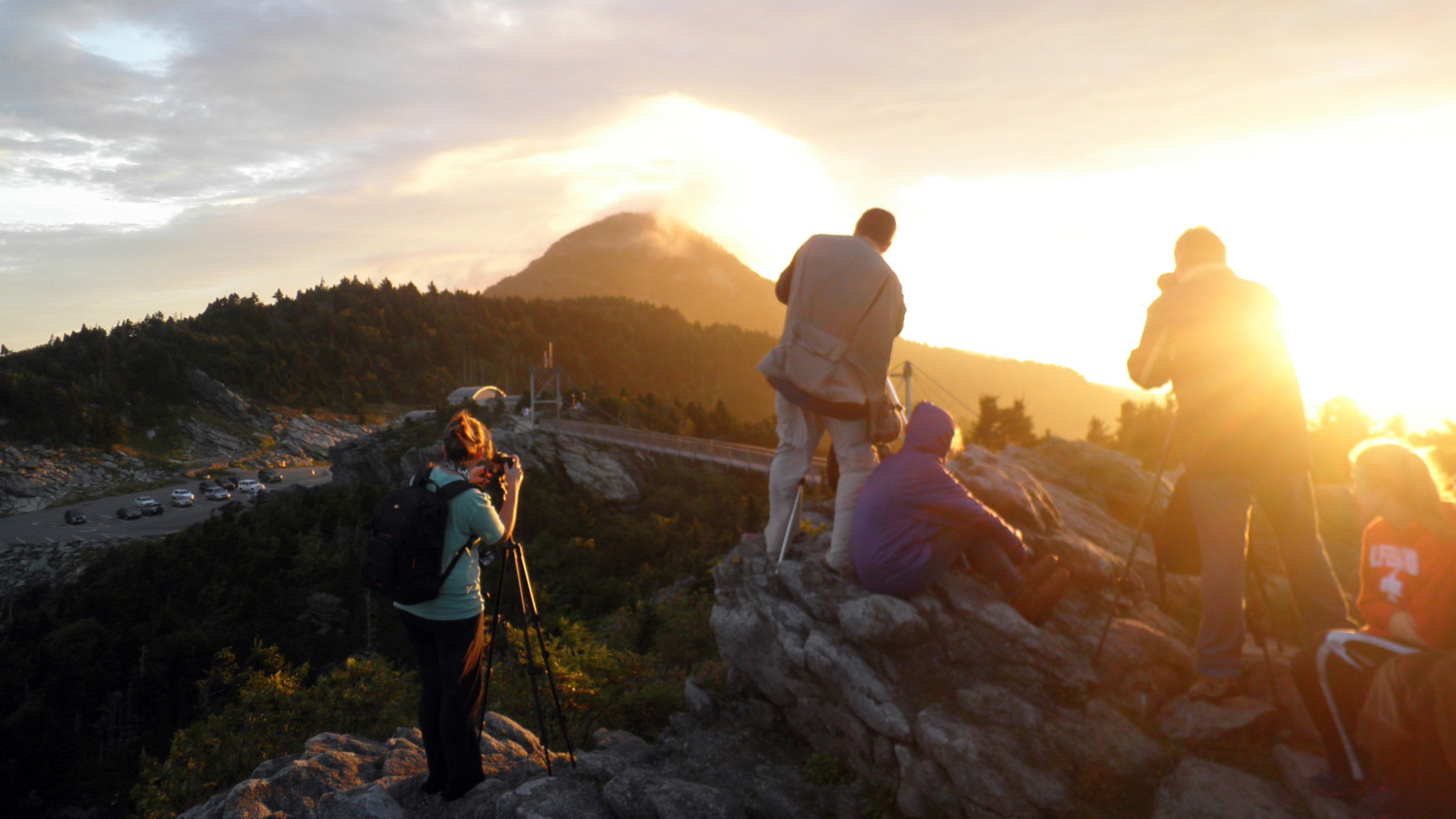 Amateur & Professional Camera Clinic
Grandfather Mountain's annual Amateur & Professional Camera Clinic welcomes photographers to the mountain's classroom in the clouds to hear presentations from top photojournalists and improve their skills.
The perennial event also allows participants the rare opportunity to photograph the park outside of regular business hours, while providing valuable networking time with other photographers. Plus, participants may camp for free at Grandfather's Woods Walk Picnic Area during the weekend, taking advantage of one of the few opportunities to stay overnight inside the park.
The Camera Clinic was originally organized in 1952 by the late Hugh Morton, founder and steward of the Grandfather Mountain nature park and a distinguished photographer. Although originally intended for photojournalists, the event has grown to welcome photographers of all backgrounds. Speakers touch a wide variety of topics and can help participants hone their skills and widen their focus — sometimes literally.
Admission to the event includes two-day access to Grandfather Mountain, participation in all presentations/programming, optional overnight camping and a Saturday evening dinner. Admission is free for working photojournalists and active members of the N.C. Press Photographers Association.
Discounted admission ticket is available for guests of Camera Clinic participants who wish to enjoy the park but do not plan on attending the seminars.
Online registration is required.
RETURNS AUGUST 2023! Also see: Nature Photography Weekend