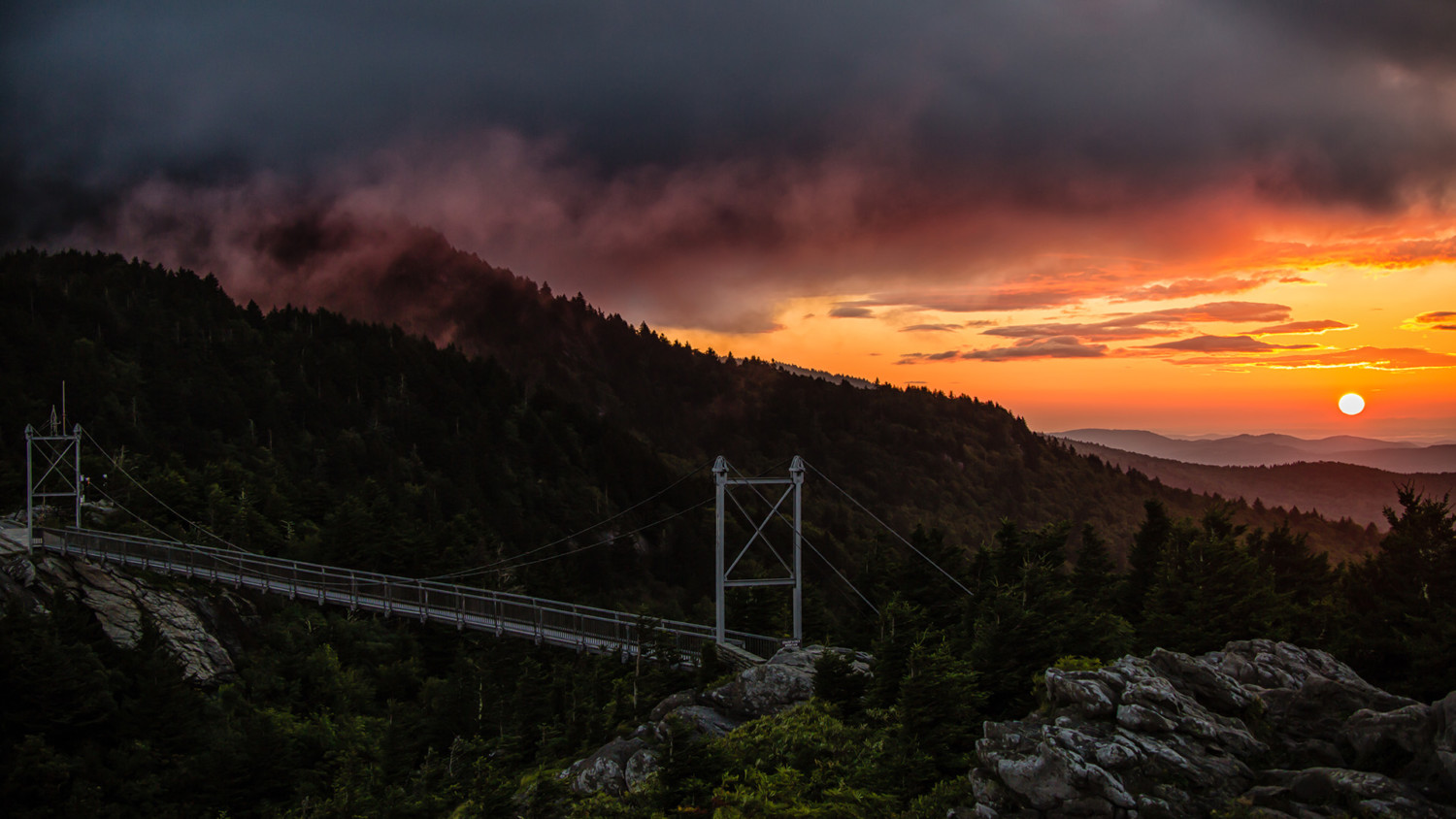 Explore Grandfather Mountain after hours with your own personal guides! You'll discover some of the park's nighttime wonders, while stopping at its most significant sites. Watch a stunning Grandfather sunset, and experience the mountain as never before!
The evening starts atop Grandfather Mountain and its world-famous Mile High Swinging Bridge, where participants can explore and observe sunset from a mile high. Meanwhile, park educators will be on hand to discuss the unique flora and crepuscular (active during twilight) fauna that call Grandfather home.
The group is then invited to visit the mountain's lower reaches, where participants partake in a brief, guided night hike, where they may encounter and learn about such nocturnal creatures as owls, salamanders, fireflies and more.
In-park transportation is provided. Each Grandfather by Night event is limited to 24 participants. Advance registration is required.
This event series is accessible for those in a wheelchair. Grandfather Mountain's vehicle fleet includes a 12–seat shuttle that has a 1,000 lb. Braun Lift and accommodates an additional two people in wheelchairs. After purchasing a ticket for this event, please reach out to the Grandfather Mountain Admin. Office (828-733-2013) to let us know if anyone you purchased a ticket for has any accessibility needs and so the proper transportation can be arranged.
2023 Grandfather by Night Dates (click links for details and tickets):