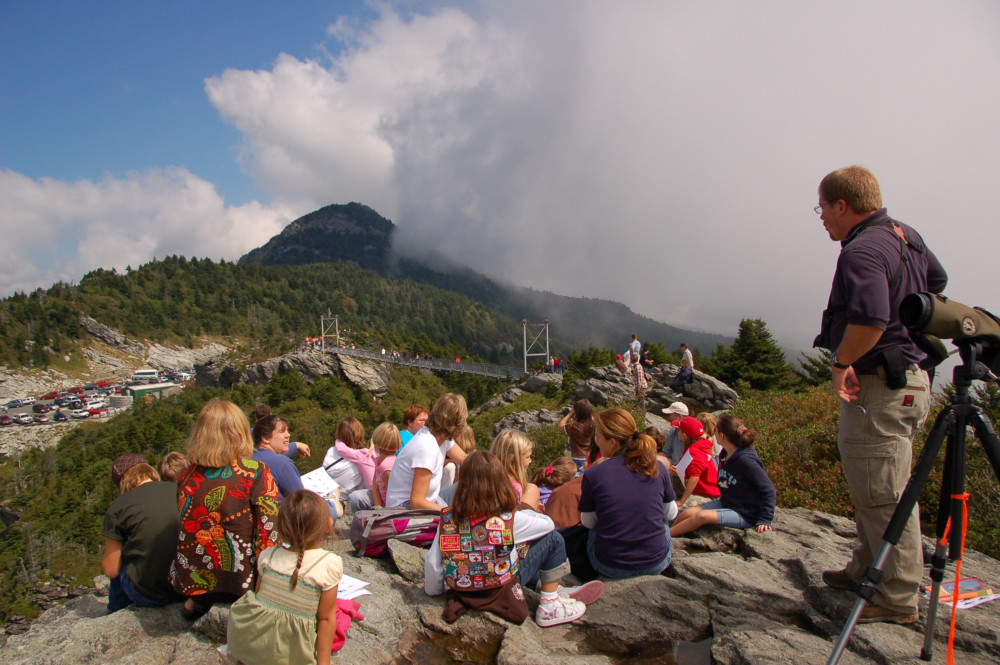 Grandfather Mountain is definitely a fun place for youth groups to explore – including Scouts trips, YMCA groups, summer camps, Park and Recreation outings, Boys and Girls Club retreats and more.
Visit on your own or sign up for a guided group tour or experience. For boy and girl scouts, we all know that scouting is more than earning badges — it's also about discovering the wonders of our world. At Grandfather Mountain, you can do both on a very grand scale. Push limits and soar to new heights while forming friendships and memories to last a lifetime.
To make your visit more enjoyable, Grandfather Mountain limits the number of groups visiting each day. Contact the Grandfather Mountain office at 800-468-7325 or (828) 733-2013 as soon as possible to make sure your preferred date is available. You must make reservations during weekday business hours to receive the group rate. Read much more about planning a group visit – including group rates and tips.
When you visit as a group, your options for things to do are plentiful, including attending our Daily Programs help April through October. We'll also be delighted to adapt one of our Classroom in the Clouds programs that we present to school groups.