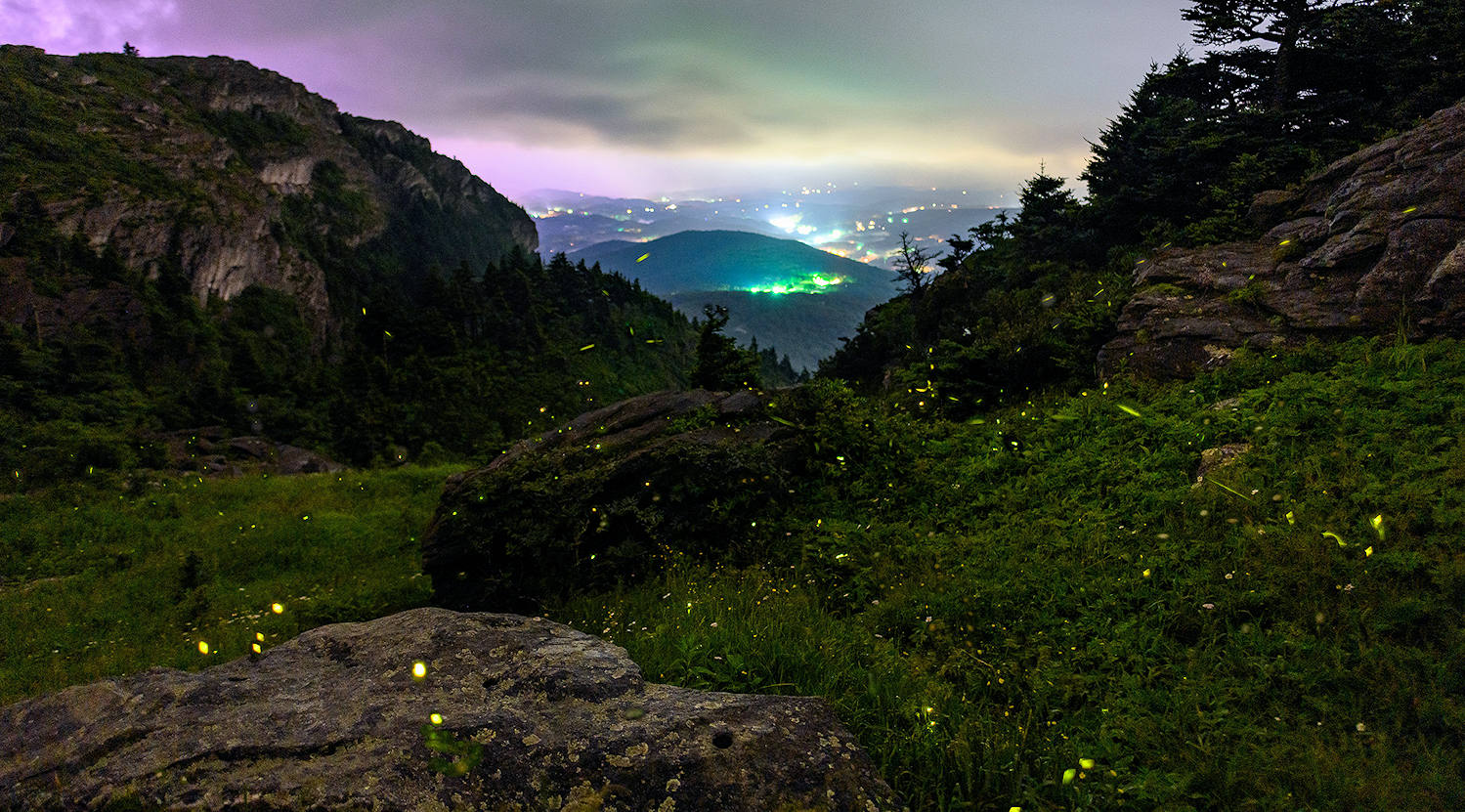 Grandfather Glows Waitlist
The waitlist to the nighttime series "Grandfather Glows" is now closed. Signing up for the waiting list does not register you for tickets. Everyone on the waitlist will receive an email on May 25th about the reopening of ticket sales. 
2022 dates are June 26, June 29, July 1. 7-11 PM. Ticket sales are limited to protect these rare species and to create a better experience for our guests.
The Photinus carolinus is the only species of firefly in North America whose individuals can synchronize their lighting display, meaning they can flash in unison. The Grandfather Glows nighttime viewing events will take place on the lower half of mountain. Read more about the Synchronous Fireflies on Grandather Mountain. 
Photo by Jim Magruder | Magruder Photography