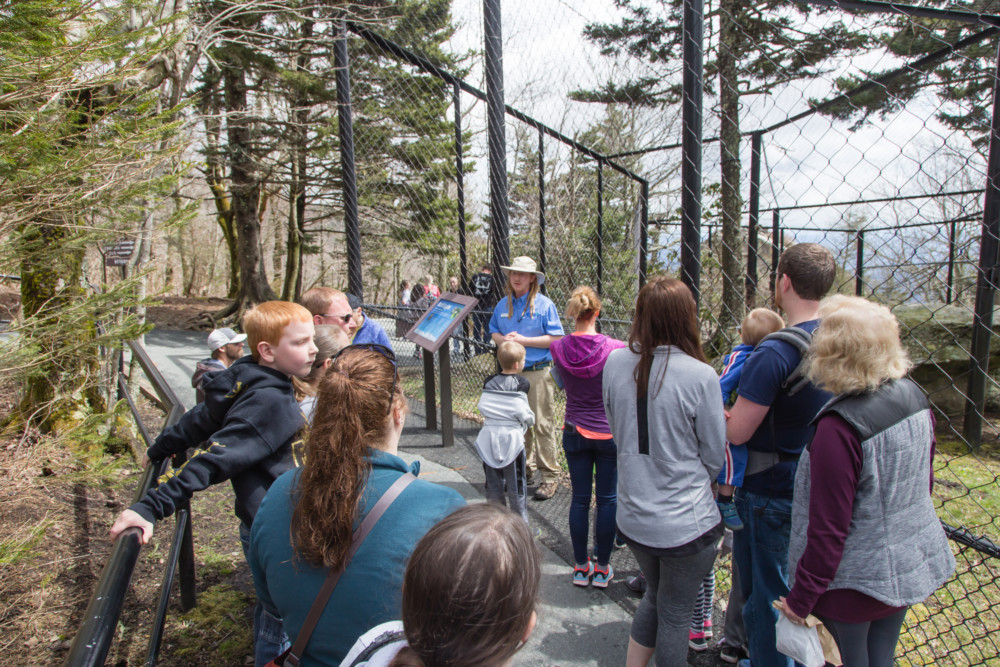 Glimpse a bear in its natural mountain habitat. No need to run the other way.
Talk to Grandfather Mountain staff about the animals and observe an animal enrichment. An enrichment is anything that breaks up an animal's day — maybe a special scent or toy newly introduced into their habitat. Visitors to Grandfather are encouraged to view the animal enrichments, as they provide a great opportunity to see each animal active and close to the overlook of the habitat. No additional cost.
Offered daily, April – October

NOTE: Due to COVID-19, Animal Encounter schedules are subject to change. For the day's schedule, please ask a staff member during your visit.