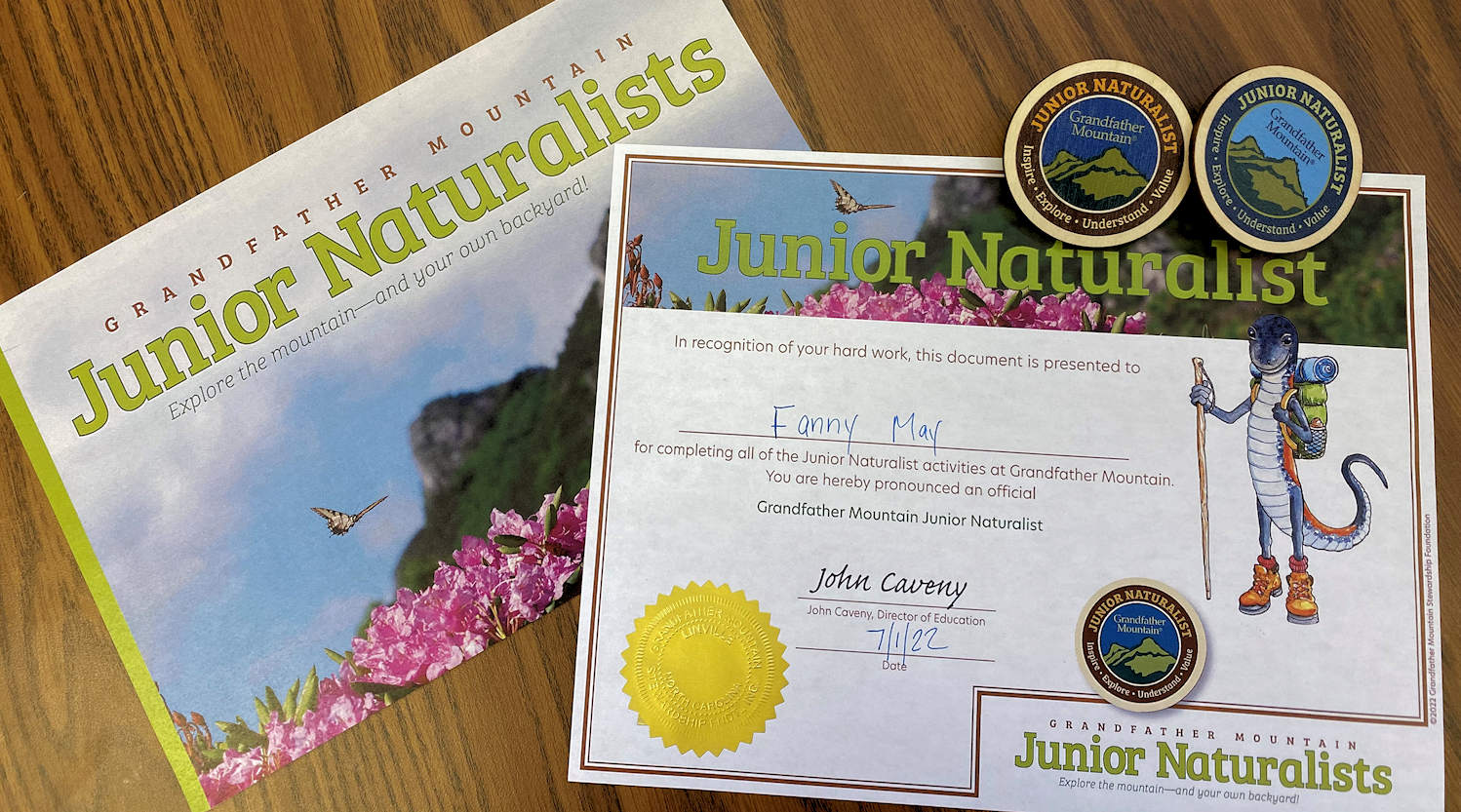 Junior Naturalist Daily Program: Attend at 11:30 a.m., April through October, near the Pollinator Garden by the Wilson Center / Nature Museum. This 30-minute program teaches about animals through fun activities. Grandfather Mountain educators help individuals use scientific tools to make observations about natural phenomena. Geared toward 5-10 year olds, but we welcome younger and older students. It's included in your admission ticket.
11:30 a.m. weekends (April 2 to May 22)
11:30 a.m. daily (May 28 to Aug. 21)
11:30 a.m. weekends (Aug. 27 to Oct. 30)

Read about our other Daily Programs that are included in your admission.