Grandfather Mountain US 221 & Blue Ridge Parkway Linville, NC – 28646 Phone 800-468-7325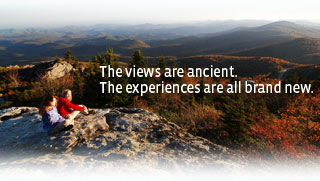 Anyone who visits Grandfather Mountain discovers a place that inspires awe through natural wonders. You'll never experience the same mountain twice. Today you might come face-to-face with an eagle. Another day you may see wildflowers in bloom. There's nowhere else on Earth that you can enjoy such a variety of mountain life in one amazing place.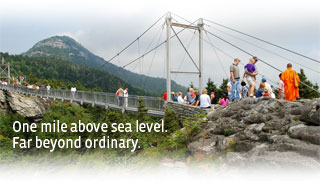 The Mile High Swinging Bridge welcomes all visitors to admire 360-degree panoramic views from Grandfather Mountain. The bridge has been in place since 1952—and for just as long it's excited the thousands who've walked across with the thrills of mile-high elevation.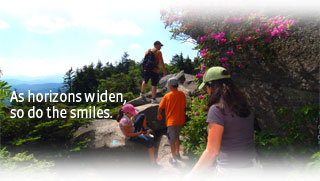 High on Grandfather Mountain the possibilities are as endless as the views. The whole family will love the exhilaration of altitude, and nature enthusiasts delight in our wildlife habitats and naturalist programs. Those who want to relax will head for scenic overlooks or picnic areas, while curious types enjoy our walking trails or Nature Museum. The best part? While everyone in your car is expanding their interests, you're growing together as a family.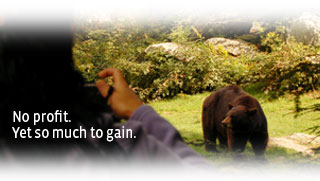 The Grandfather Mountain Stewardship Foundation is a not-for-profit corporation established to preserve Grandfather Mountain, operate the nature park in the public interest, and participate in educational and research activities. All proceeds from sales of tickets and souvenirs go toward caring for and presenting Grandfather Mountain in a manner that inspires good stewardship in others.