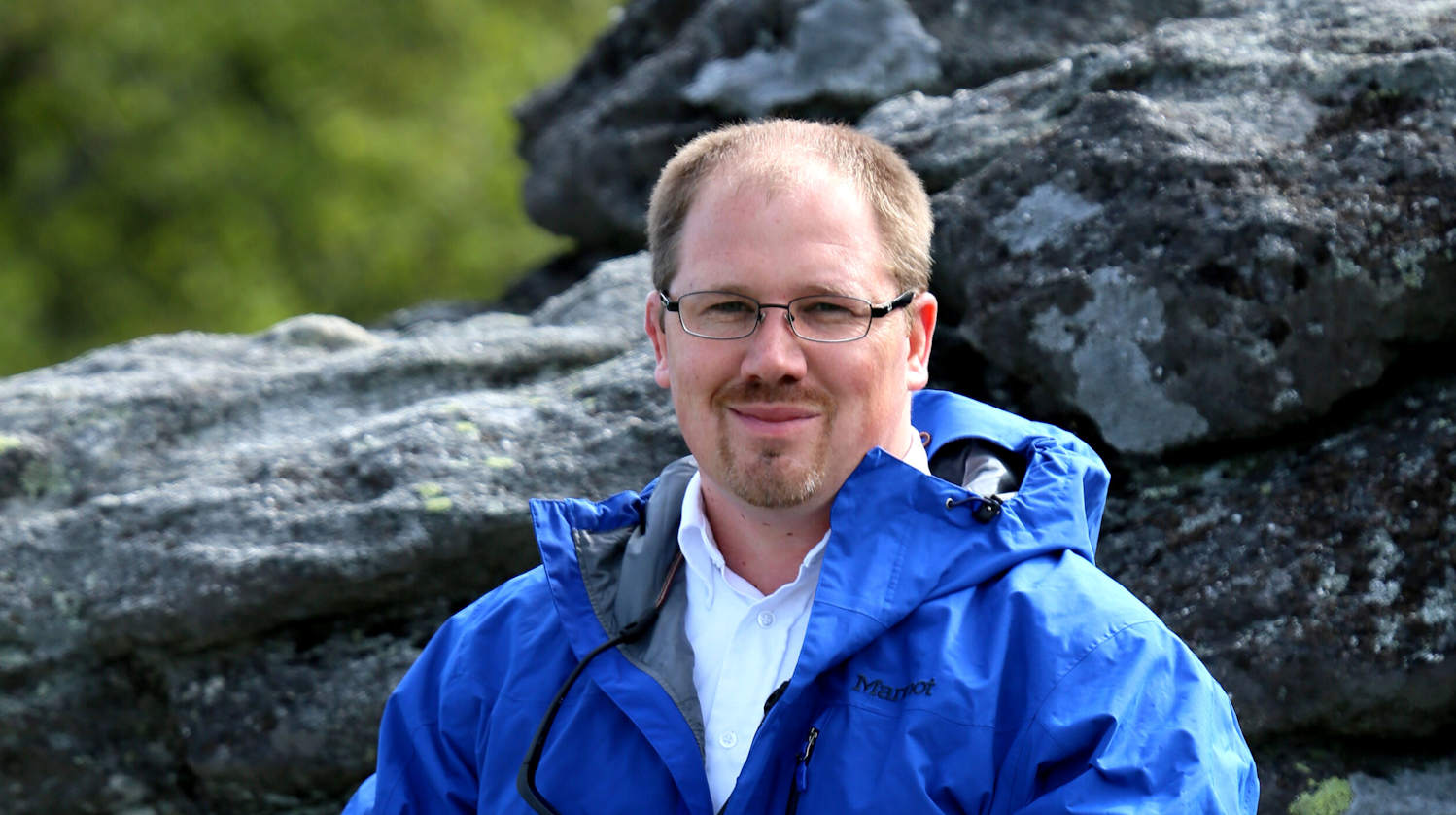 Jesse Pope is the President and Executive Director of the Grandfather Mountain Stewardship Foundation, the nonprofit organization that owns and operates the Grandfather Mountain nature park. Jesse has nearly two decades of experience working for the nature park in many capacities, most notably as Backcountry Ranger, Animal Keeper and Chief Naturalist.
Jesse started his career at Grandfather Mountain in 2002. Before becoming executive director in 2015, he served as assistant vice president and director of education and natural resources. During his time at Grandfather Mountain, Pope also worked as a seasonal trail ranger and on the animal habitats staff before launching the park's naturalist program, which he led for six years.
With unmatched knowledge of Grandfather Mountain's ecosystem and unbridled passion for the organization's mission, Jesse oversees foundation staff, programs and the execution of its strategic plan.
A native of Mouth of Wilson, Va., Pope holds a bachelor's degree in biology with a naturalist concentration from Lees-McRae College and he attended Montreat College for graduate studies in environmental education. He lives in Newland with his wife, Michelle, and three children.
He is very passionate about the Stewardship Foundation's mission to inspire conservation of the natural world by helping guests explore, understand and value the wonders of Grandfather Mountain. An avid birder and advocate for environmental causes, Pope said he understands the role Grandfather Mountain must play in serving as a model for North Carolina and the world as a leader in tourism, conservation and environmental education.