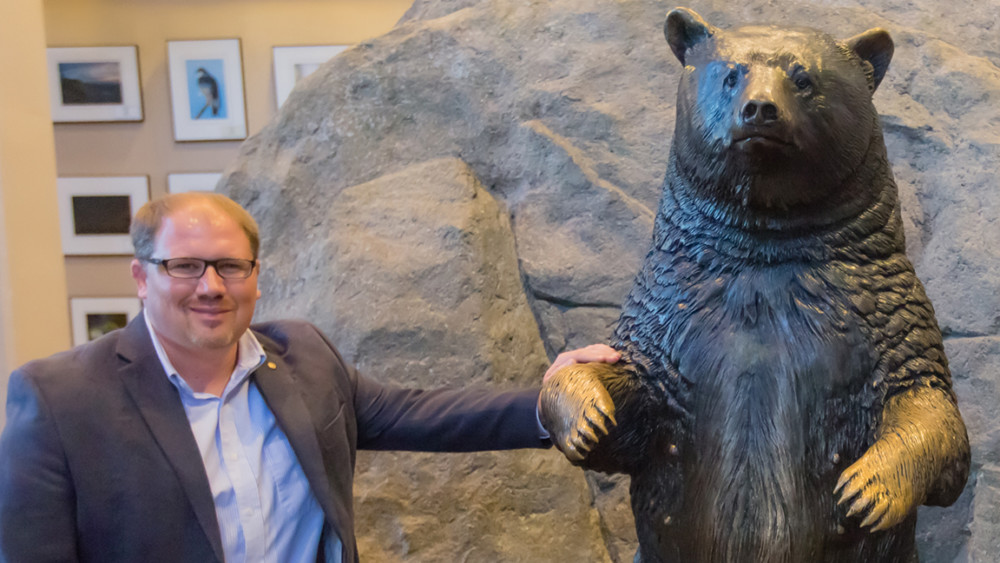 Board of Directors/Leadership
Jon Barrett:  Jon is President of Barrett Law P.C., where he specializes in sports law, representing the Big Ten Conference and the Pasadena Tournament of Roses Association, which hosts the Rose Parade and the Rose Bowl. He practiced business law for 35 years at two major Charlotte, NC law firms before relocating to Linville where he now resides. He has extensive Board experience and brings a passion for Grandfather Mountain. 

Michael Leonard: Mike is Chairman of The Conservation Fund and one of the South's leading conservation lawyers. He has participated in negotiating conservation agreements protecting more than a quarter million acres, including the Cheaha Wilderness, Horsepasture National Wild and Scenic River, Panthertown Valley and Grandfather Mountain. Mike is a partner at Womble Carlyle Sandridge & Rice, PLLC in Winston Salem, NC.

Judy Morton: Judy is the eldest daughter of Grandfather Mountain developer Hugh Morton and a founding member of the Grandfather Mountain Stewardship Foundation's Board of Directors. A resident of Greensboro, NC, she has extensive experience working in the non-profit sector having recently retired from the innovative community development organization Action Greensboro.

Catherine Morton: Catherine is the youngest daughter of Grandfather Mountain developer Hugh Morton and a founding member of the Grandfather Mountain Stewardship Foundation's Board of Directors. After 25 years working in public relations, advertising and marketing for Grandfather Mountain, Inc., Catherine now focuses on her role as Secretary of the Grandfather Mountain Stewardship Foundation Board of Directors.

Mary Rinehart: Founder of Rinehart Wealth Management of Charlotte, Mary grew up spending her summers in Linville and hiking Grandfather Mountain. She is Chair of the Bishop's Committee of All Saints Episcopal Church in Linville, Chair of the Investment Committee of the Foundation of Christ Episcopal Church in Charlotte and Past President of the Board of Wing Haven Garden and Bird Sanctuary.

Gordon Warburton: Gordon is Ecoregion Supervisor at N.C. Wildlife Resources Commission for Western North Carolina. Formerly the Commission's Black Bear Project Leader, he led the statewide black bear conservation efforts and research program. Equally invested in the cultural heritage of the Southern Appalachians, Gordon is Pipe Major of the Grandfather Mountain Highlanders Bagpipe Band and is based in Marion, NC.

Grandfather Mountain Stewardship Foundation Key Personnel
Jesse Pope, Executive Director Jesse came to Grandfather in 2002 as a wildlife keeper and backcountry ranger.  In 2004, his extraordinary knowledge and friendly demeanor led management to ask him to develop a Naturalist program for Grandfather Mountain. He quickly took the program from the seed of an idea to the experience that visitors tell us adds the most value to a visit.  In 2015, Pope was named Executive Director of the Grandfather Mountain Stewardship Foundation. With unmatched knowledge of Grandfather Mountain's ecosystem and unbridled passion for the organization's mission, Pope oversees Foundation staff, programs and the execution of its strategic plan.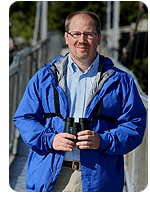 Harris Prevost, Vice-President for Operations Harris joined Grandfather Mountain, Inc. in 1978 and became a Vice-President in 1992. Over the years he served as President of the NC Travel Industry Association, North Carolina High Country Host, the Blue Ridge Parkway Association and the Southern Highlands Attractions Association. He also served as Chairman of the Appalachian Regional Healthcare System Foundation Board and Vice Chairman of the North Carolina Mountain Resources Commission.