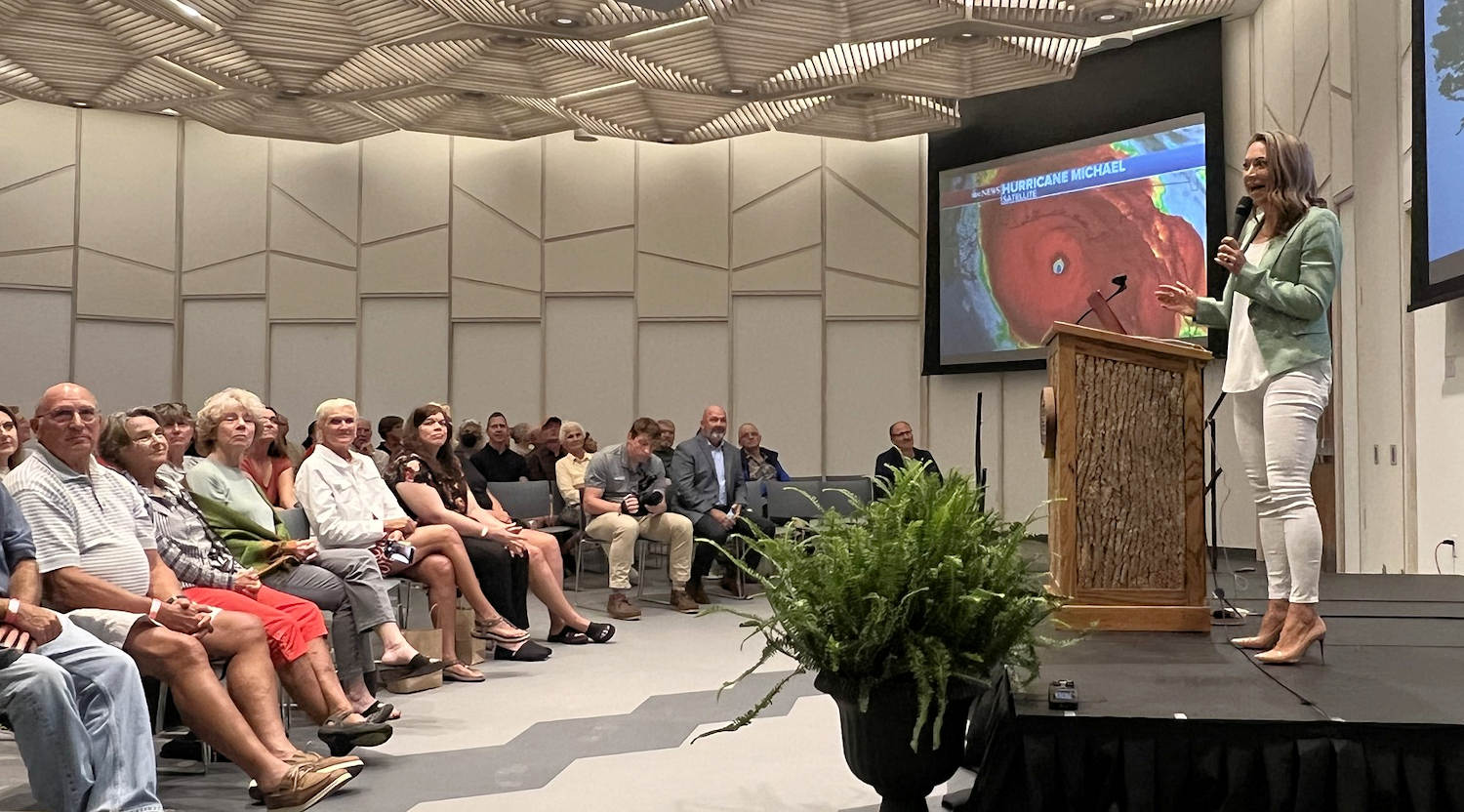 Our 2023 speaker series at the Wilson Center for Nature Discovery includes six big night events with internationally and nationally known presenters. It also includes two Saturday afternoon presentations focused on nature, adventure or conservation-related topics on a local or regional scale.
2023 Schedule of Speakers (Click on links to read more about each event)
Evening Grandfather Presents Tickets
New in 2023, the night events have two tiers of access.
"VIP" tickets include a VIP reception with the guest speaker that includes heavy hors d'oeuvres, in addition to the program and the "meet and greet" session after the event. Admission to the park for the day is also included.
$60 "VIP" Adult
$51 "VIP" Bridge Club Member
"Regular" tickets are a more cost-effective option and include only the speaker's program and the "meet and greet" session after the event.
$25 "Regular" Adult
$20 "Regular" Bridge Club Member
Children under 12 admitted for free (max of four free children per purchase)
Night Grandfather Presents Schedule
8 a.m. or 9 a.m. | Park opens for the day and "VIP" ticket holders allowed access to the park
4:45 p.m. | "Regular" ticket holders allowed to enter the park and are welcome to explore the Conservation Campus (Wilson Center, Mildred the Bear Environmental Habitats and more) prior to the speaker presentation.
4:45 – 5:45 p.m. | Check-in for all event attendees at the front entrance of the Wilson Center
5 – 5:30 p.m. | "VIP" Reception in the Sunroom of the Wilson Center (VIP ticket holders only)
5:45 – 6:45 p.m. | Speaker Presentation in the Classroom in the Clouds
6:45 – 7:30 p.m. | Meet and Greet or Book Signing with Speaker
7:45 p.m. | Park should be clear of all Grandfather Presents guests
Refunds/Cancellations
Full refunds will be given to individuals who reach out to us at least five days before the event. This allows time for individuals on the waiting list to make accommodations to attend the event. To cancel your registration please call 828-733-2013 Monday-Friday 9 a.m. – 5 p.m.
Saturday Afternoon Grandfather Presents
Saturday afternoon Grandfather Presents events are included with your daily admission ticket (free with Bridge Club Annual Pass). We do ask that you RSVP for the event in advance.
Presentation 2-3 p.m. | Chat with speakers 30 minutes before and after