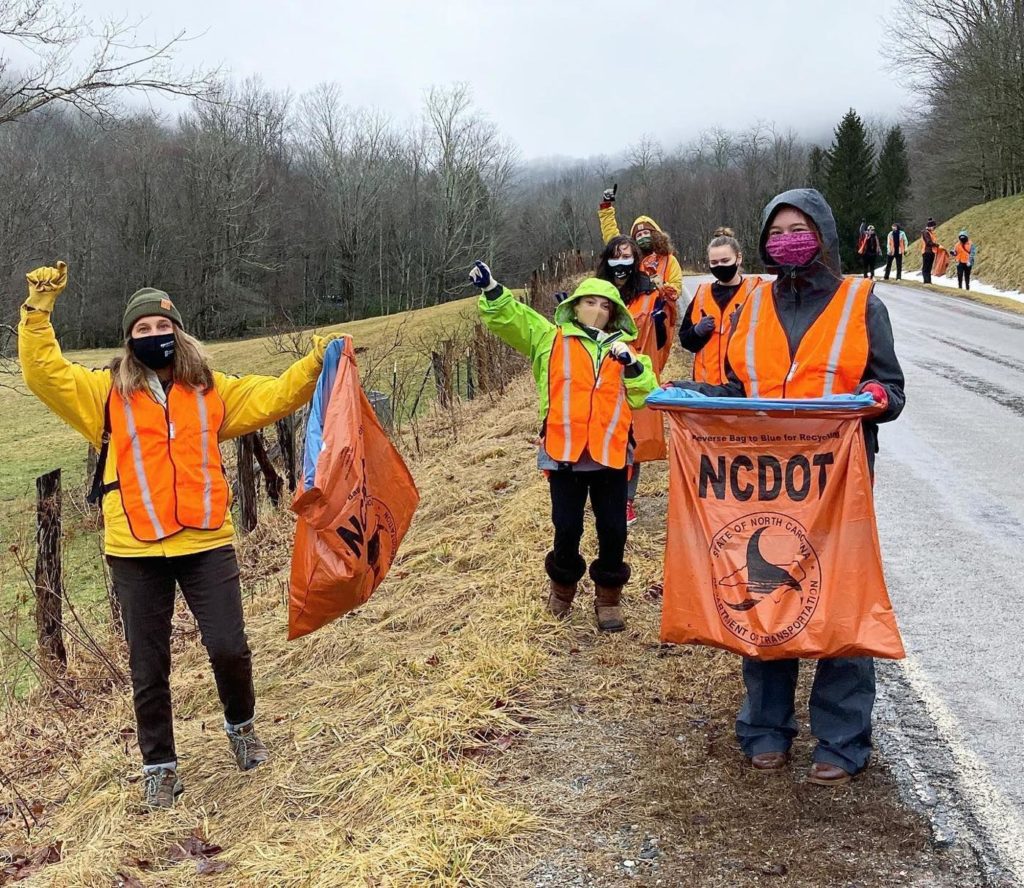 Let's talk trash.
This March, Grandfather Mountain president and executive director Jesse Pope is leading the "Avery County Clean Sweep," a community-wide trash clean-up effort to clear the litter that has been collecting on local roadsides.
The event will take place Saturday, March 20, starting at 9 a.m., and community members and groups are encouraged to participate.
"Right now, what we're working on is looking at the county in segments," Pope said in an interview with The Avery Journal-Times. "Then, we'll be looking for anchor organizations or volunteer groups that will basically adopt a segment, and they will help coordinate in that area. For example, Newland may be one area, and we may have one or two organizations there."
The Avery Journal-Times reported that Pope is looking at 15 to 16 segments in Grandfather Mountain's home county of Avery, with the same number of organizations sweeping through approximately 500 miles of local roadway.
"The goal is to get as much of the county covered as we can," Pope told The Avery Journal-Times. "We're trying to work with people in their communities, so if you're with a church, a civic group or a business that just happens to work or play in one of those areas, they could take a special interest in their area. It comes down a community effort right now, because we don't have a mechanism to address the trash situation at the moment."
To learn more, visit https://www.averyjournal.com/news/community-to-engage-in-countywide-litter-cleanup-effort/article_24aa7b3a-f6d9-57e2-9420-02b3d6da53b1.html. To learn how you or our group can participate, email jesse@grandfather.com.