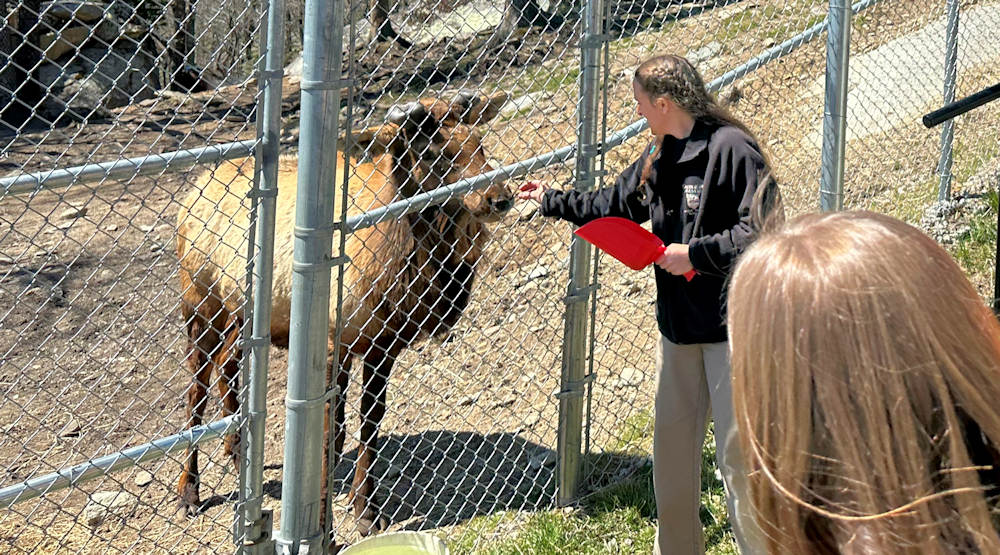 Behind-the-Scenes Habitat Tours
See where the cougars and otters sleep overnight, meet black bears and elk that greet us at their fence, learn the ins and outs of what it takes to care for each species year-round and find out why the animals call Grandfather Mountain home.
Behind-the-Scenes Habitat Tours are offered on weekends, April through October. Tours last approximatly one hour and are offered at 12:30 p.m. and 1:15 p.m.
There is a minimum of two people and a maximum of eight people per tour. Families welcome! Participants must be capable of walking up and down steep terrain. Small children must be carried, as strollers are not allowed on the tour. Please wear shoes with good soles such as hiking boots or tennis shoes.
Photography is permitted on this tour. We ask that guests don't share images from the behind-the-scenes area on social media.
In keeping with our environmental wildlife habitat area policy, pets are not allowed. Tours will be canceled in the event of thunder or lightning.
Cost is $35 per person in addition to park admission, or $31 for Bridge Club members.
To book a behind-the-scenes tour: Make reservations by emailing or calling the Grandfather Mountain Habitats Office at habitats@grandfather.com or 828-733-8715 in advance. Or stop by the Gift Shop in the Wilson Center for Nature Discovery during your visit for last minute availability.
Wanting to give the tour as a gift? Please call the Wilson Center Gift Shop at (828) 733-1059 to purchase over the phone. The gift recipient will be responsible for contacting our habitat staff and scheduling their tour.
Please note, a gift of a tour or experience does not include park admission. That would need to be purchased separately or covered by a Bridge Club membership.
See other Experiences and Daily Programs.