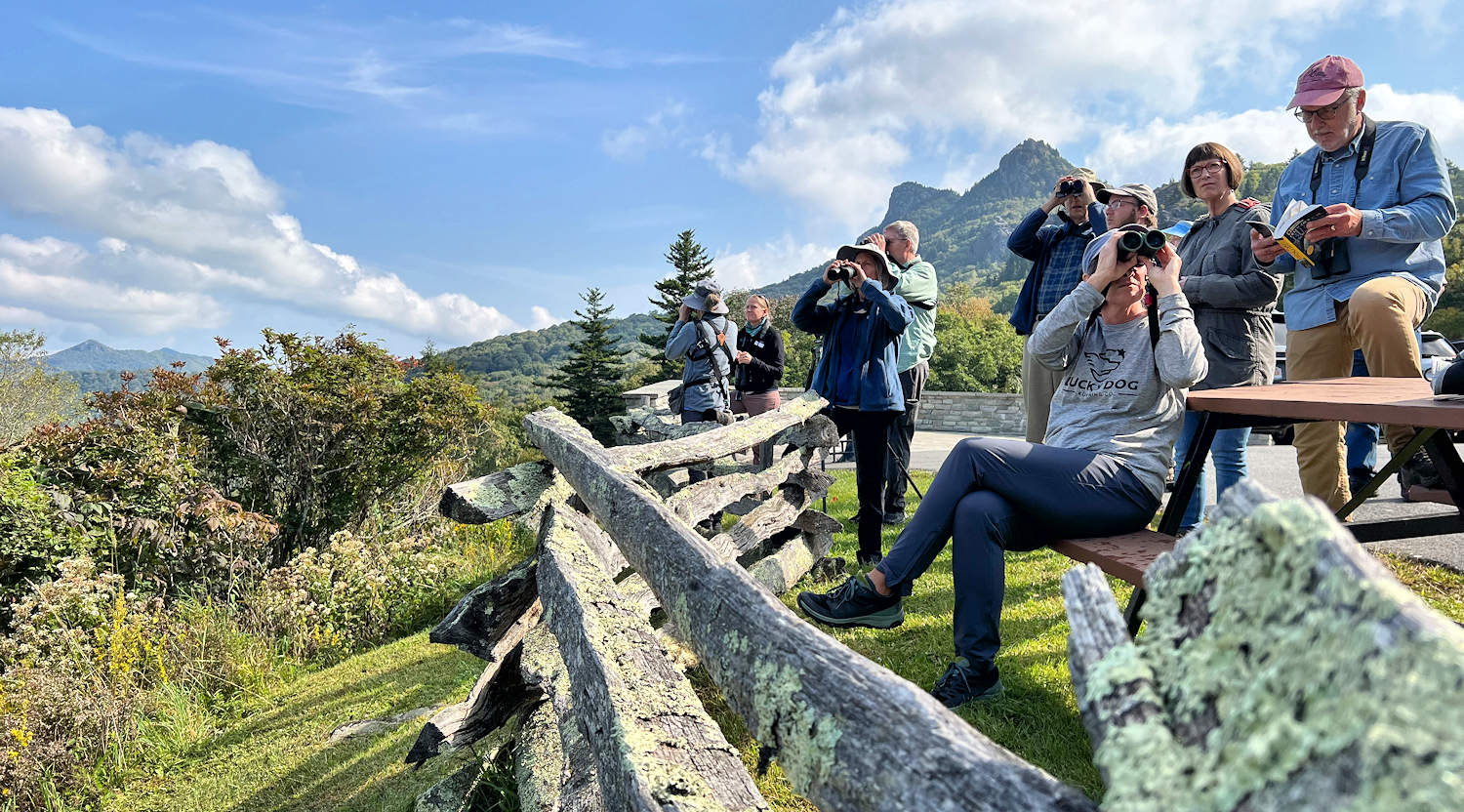 The Grandfather Mountain Stewardship Foundation's Educator Workshop series invites educators to take advantage of the mountain's classroom in the clouds. These courses are designed specifically for educators — not the general public — and most are free to attend.
These workshops, provided specifically to environmental educators in various professions, offer opportunities for career growth and professional development by using the wonders of Grandfather Mountain to further their expertise. Moreover, by participating in these workshops, environmental educators are able to earn North Carolina Environmental Education Certification Credits or continuing education credits for teachers. These workshops are not offered to the general public.
The workshops are taught by Grandfather Mountain's environmental educators and naturalists, in addition to other professionals. Workshops are structured with a mix of in-class instruction and outside fieldwork that enables participants to dive right into the subject material. Best of all, the workshops are also held in a collaborative setting that allows the group to share their knowledge and expertise with each other.
Advance registration is required. The workshops take place at Grandfather Mountain and may include some walking, so participants are encouraged to bring appropriate footwear and be prepared for inclement weather. Attendees are also asked to bring their own lunch, although there is a restaurant on site.
Most workshops are free, although some may include modest fees to cover the cost of course materials. Limited to 25 participants.
2023 Educator Workshops
Click titles for details and registration:
Educator Workshop: Project Wild: Thursday, June 22
Educator Workshop: Leave No Trace Trainer: Thursday, July 27 – Friday, July 28
Educator Workshop: Methods of Teaching Environmental Education
Thursday, Aug. 3 – Friday, Aug. 4
Educator Workshop: Wild About Elk: Thursday, Aug. 17
Educator Workshop: BEETLES Workshop: Saturday, Aug. 26