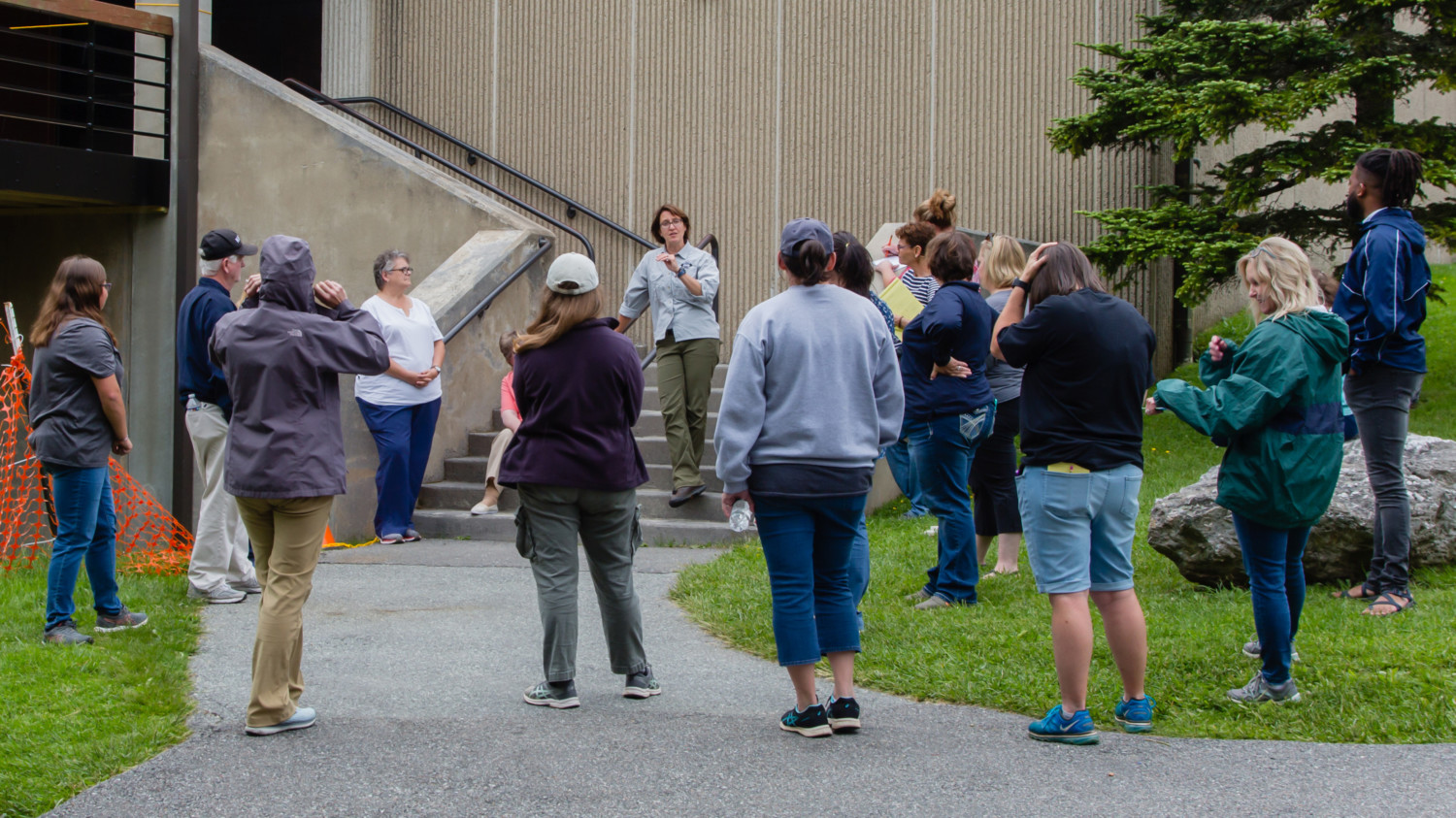 The Grandfather Mountain Stewardship Foundation's Educator Workshop series invites educators to take advantage of the mountain's classroom in the clouds. These courses are designed specifically for educators — not the general public — and most are free to attend.
This is an opportunity to learn and have fun, while earning certification as an environmental educator in North Carolina. These programs offer credits with Criteria I, II and III programs, and courses include complimentary admission to the park for attendees. All workshops take place at Grandfather Mountain and may include some walking, so participants are encouraged to bring appropriate footwear and be prepared for inclement weather.
Attendees are also asked to bring their own lunch, although there is a restaurant on site.
Most workshops are free, although some may include modest fees to cover the cost of course materials.
About the Series
Grandfather Mountain started its Educator Workshop Series in 2018 as a way to offer Western North Carolina educators a nearby venue through which to achieve N.C. Environmental Education certification credit.
Such workshops were already being held on site for members of Grandfather Mountain's education staff, who are required to possess NC EE certification. As a service to North Carolina educators, the park opened the courses to all teachers in the state pursuing environmental education certification — free of charge, with the exception of the occasional fee for material cost.
2022 Lineup
All workshops have a limited capacity of 25 participants. Click on the workshops below to learn more and register!
Project OWL
June 17, 10 a.m. to 4 p.m.
$15 (covers course materials)
WILD: Bears
July 28, 10 a.m. to 4 p.m.
Free
WILD About Elk
Aug. 18, 10 a.m. to 4 p.m.
Free
BEETLES
Sept. 15, 10 a.m. to 4 p.m.
Free
Methods of Teaching Environmental Education
October 21-22, 2022
Free