The 0.4-mile Bridge Trail packs a lot of woodland beauty in a short hike. This family-friendly trail connects the Mile-High Swinging Bridge with the Black Rock Parking Area, located about a half-mile before the Swinging Bridge parking area. It's a moderate climb, gaining about 300 feet in elevation. There's plenty of rock formations and unique flora and fauna along the way.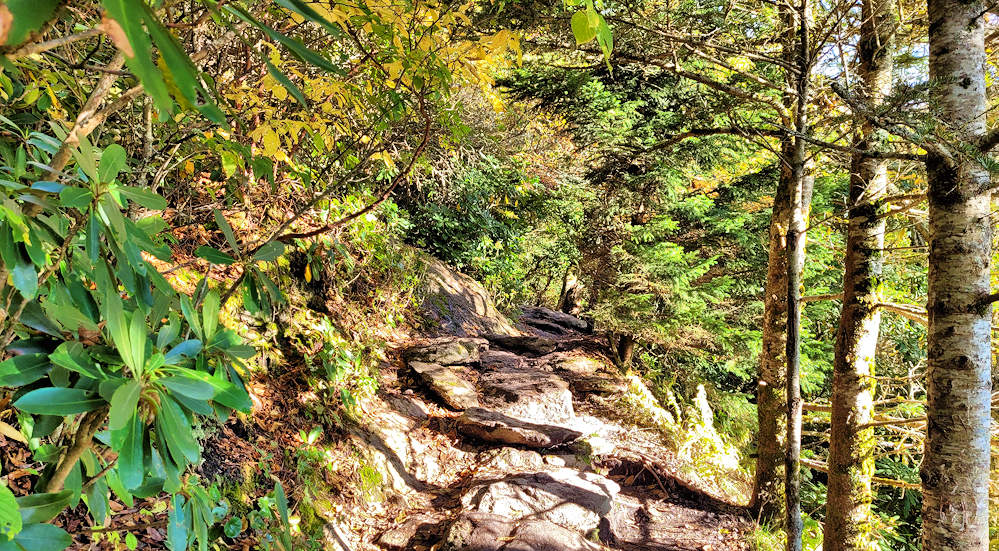 From the Black Rock Parking Area, cross the main road to begin your hike. You quickly enter a natural area through Catawba (pink) and Rosebay (white) rhododendron, galax, red spruce, Fraser fir and yellow birch. Trail switchbacks up the mountain ease the climb. Find some great photo spots under the massive rock outcroppings.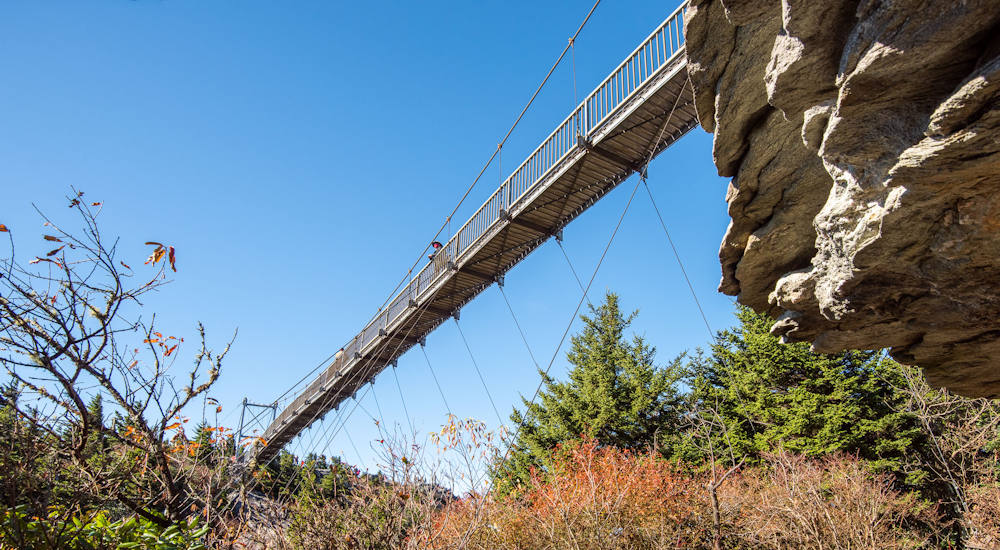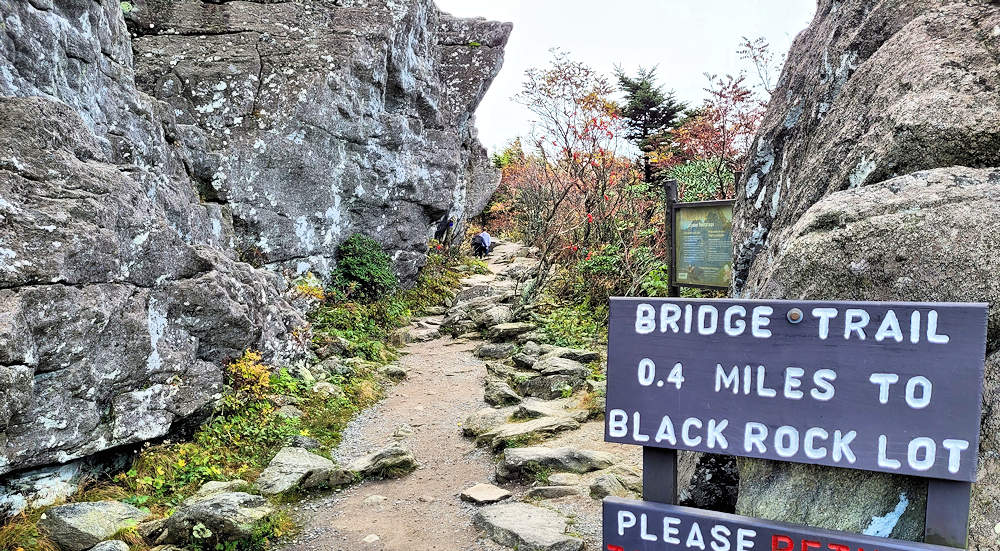 The trail ends at the Top Shop Parking Area adjacent to the Swinging Bridge. Climb some steps to reach the bridge and continue your walk onto Linville Peak (elevation 5,305). Read more about the Swinging Bridge.
To return to your car, you could extend your hike with a more strenuous loop via the Grandfather Trail that starts on the other side of the Top Shop Parking Area. Go 0.3 of a mile on Grandfather Trail, then turn right onto Grandfather Trail Extension for 0.6 mile to return to the Black Rock Parking Area.
Trail Tips