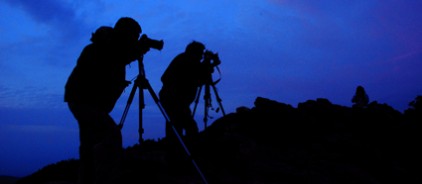 High Resolution Photos
All photographs here are available for free download and publication to accompany articles in newspapers and magazines. These images may not be sold to any party, and may not be used in brochures, advertisements or other commercial context. To request any of these images as TIF files, contact us by email (frank@grandfather.com) or call 800-468-7325.
To capture the high resolution image: Double click on the underscored, blue link that identifies the photo you wish to capture. That will open the image. After the image is fully opened, right click (for Mac, control click) on the image and save it to your hard drive.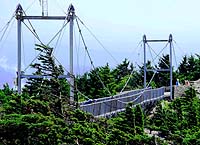 bridge_hh.jpg
photo by Helen Hopper (3 MB)
The Mile High Swinging Bridge was built in 1952 and renovated in 1999. The bridge rests 5,280 feet above sea level and 80 feet above the ground.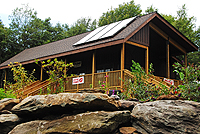 photo by Helen Hopper (0.9 MB)
Solar thermal panels on the roof of Grandfather Mountain's eco-friendly fudge shop use the energy of the sun to heat the building and the water used within.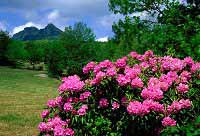 photo by Hugh Morton (1.65 MB)
Late May and early June bring showy blooms to Catawba rhododendron at Grandfather Mountain.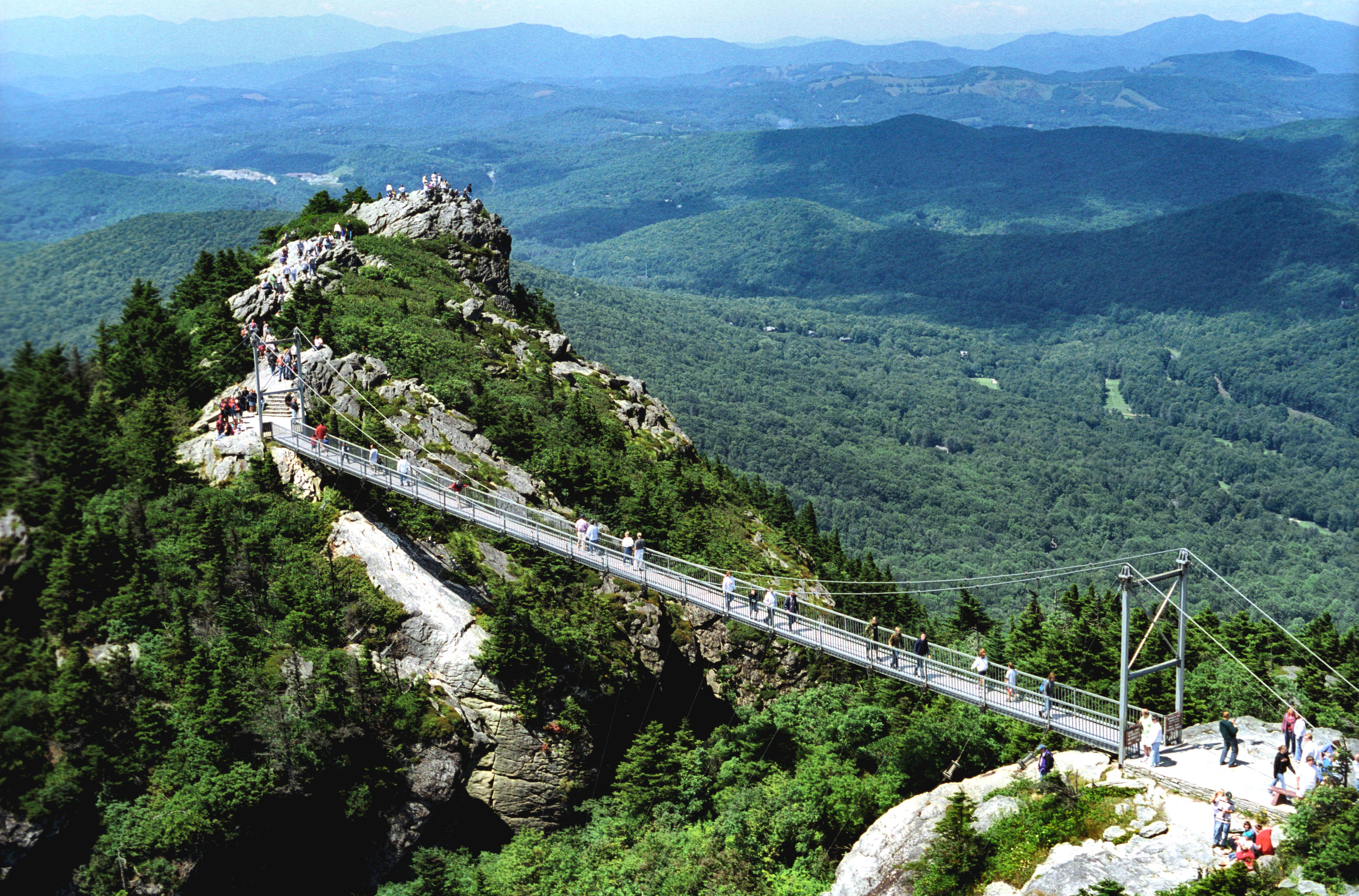 photo by Hugh Morton (2.8 MB)
Surveys show that the main reason people visit Grandfather Mountain is to enjoy the beautiful mountain scenery. The second is to cross the famous Mile High Swinging Bridge.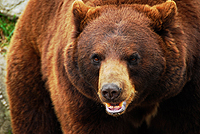 kodiak.jpg
photo by Helen Hopper (5.5MB)
Grandfather Mountain features natural habitats where guests can see and photograph native wildlife such as bears, cougars, otters, bald eagles and deer in natural situations from close range.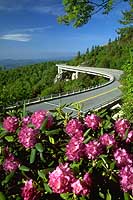 photo by Hugh Morton (.56 MB)
The Linn Cove Viaduct carries the Blue Ridge Parkway across Grandfather Mountain. The structure consists of 153 50-ton segments connecting seven permanent piers set 180 feet apart. The design included almost every kind of alignment geometry ever used in highway construction, and no two of the 153 segments were alike. Only one is straight.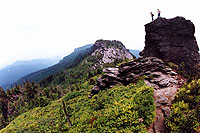 photo by Hugh Morton (1.3 MB)
Crossing Grandfather's ridges on the Grandfather Trail is a rigorous challenge that takes hikers in and out of wind-dwarfed spruce and fir, across or around rock walls and pinnacles and into open spaces with views of mountains unfurling in every direction. The payoff is the chance to tackle rugged, rocky terrain found nowhere else in the Southeast — and to see the view from the top of the Blue Ridge.
Click here to see fall photos.
Click here to see winter photos.