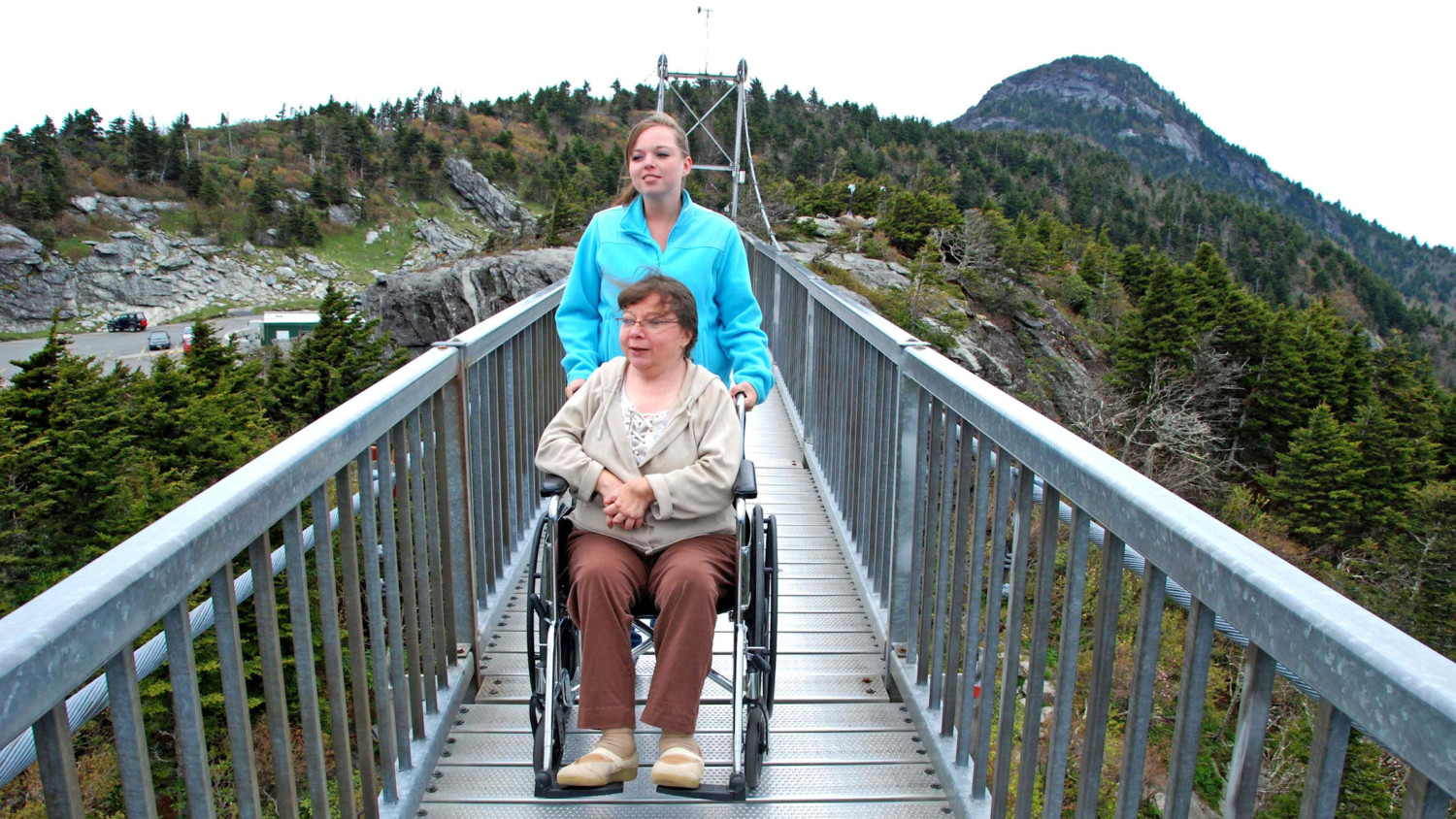 Overlooks, Picnic Areas and Views
Much of Grandfather Mountain is accessible to those with limited mobility.
Overlooks are located along the road to the top. You can enjoy all of the views from your vehicle, or you can get out of your car if you like. Picnic tables are located close to where you would park your car.
Unfortunately, we cannot offer wheelchair or stroller rentals at this time.
The Mile High Swinging Bridge (handicapped-accessible)
The Top Shop provides elevator access to the Mile High Swinging Bridge, making the span truly handicap accessible for the first time. It is a few hundred yards from the building to the bridge, and one bench is located near the bridge.
Wildlife Habitats (1/4 mile loop, occasionally steep)
The paths through the wildlife habitat area make a 1/4 mile loop. The path to the bear habitat is fairly steep, but it has switchbacks to reduce the incline. Benches are spaced along the route.
The paths through the habitats are paved and accessible by wheelchair. If you need help with the hills, please ask at the Nature Museum gift shop, and we will assist you.
Hiking Trails (Varying difficulty)
You do not need to hike the trails to enjoy Grandfather Mountain, but a short hike might make your visit more fun.
The in-park Nature Trails, including the Woods Walk, Bridge Trail and Black Rock Trail, are less strenuous trails, while the Backcountry Trails are quite rigorous.