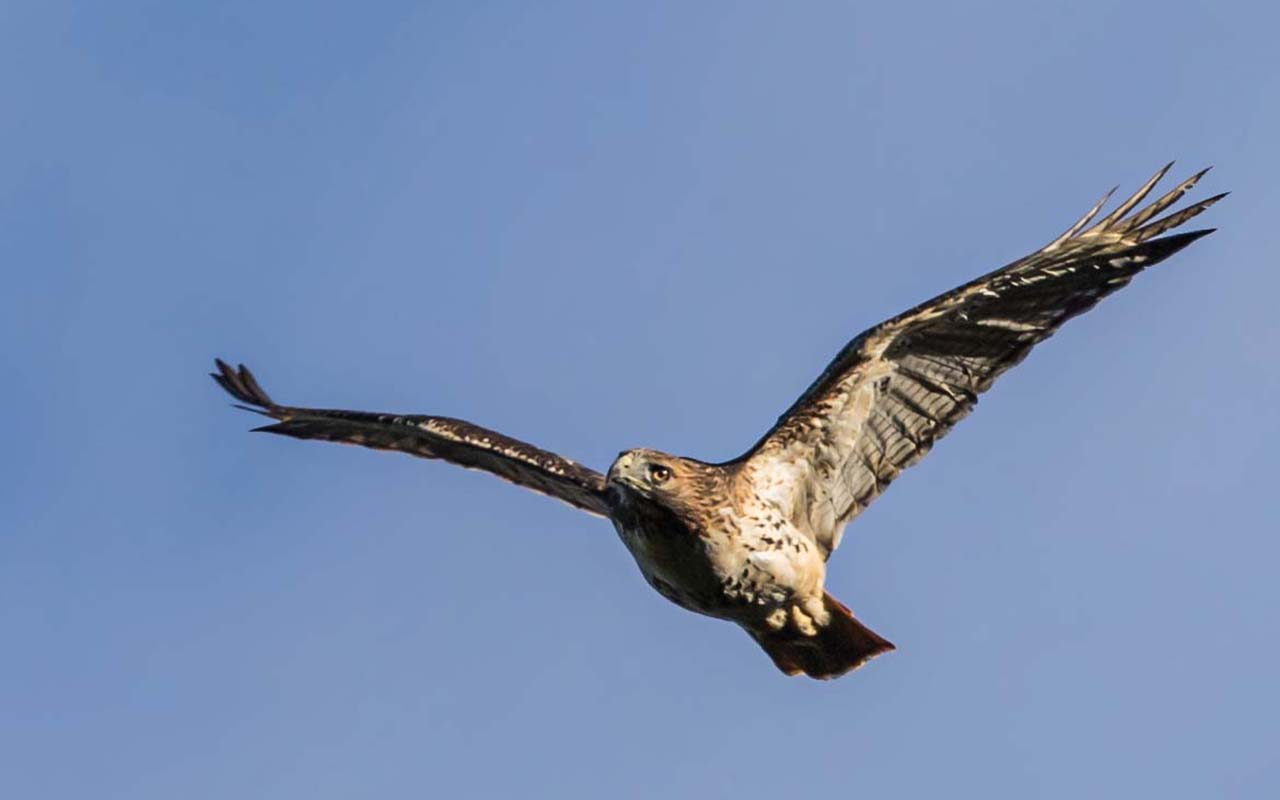 All throughout September, guests are invited to join the mountain's naturalists as they count and celebrate the annual spectacle of fall raptor migration. Participants can observe the migration from viewing locations on Linville Peak (across the Mile High Swinging Bridge) and Half Moon Overlook (the first major overlook when entering the park). Included with admission.
Raptors are birds of prey, such as hawks, eagles, owls and vultures. The telltale signs of the raptor are sharp talons, a hooked upper bill and keen eyesight. While some raptors remain in place during winter, most will travel south, where food is more abundant. Because it sits along the eastern escarpment of the Appalachian Mountains, and its rocky peaks generate strong thermal uplifts and allow excellent visibility, Grandfather Mountain is a prime viewing spot for this phenomenon.
Perhaps the most dramatic visual display comes courtesy of the broad-winged hawk, which migrates in groups of hundreds or thousands, called kettles. Those sightings are most common around the second or third week of September. Grandfather Mountain is one of more than 300 Hawk Watch sites officially designated by the Hawk Migration Association of North America.
Beyond nature putting on quite a show, Hawk Watch serves a vital purpose. The annual tallies amassed from Grandfather Mountain and other locations are crucial in tracking hawk populations and migration routes over time. This data proves instrumental in making informed land management decisions. Between both volunteer and staff time, more than 900 hours were invested in Hawk Watch at Grandfather in September of 2022.
Grandfather Mountain is welcoming volunteers to aid in the official count. Volunteers must attend a mandatory orientation session on the second floor of the Top Shop on Aug. 25 at 1 p.m. to participate. Registration is required. Those interested should contact hawkwatch@grandfather.com.