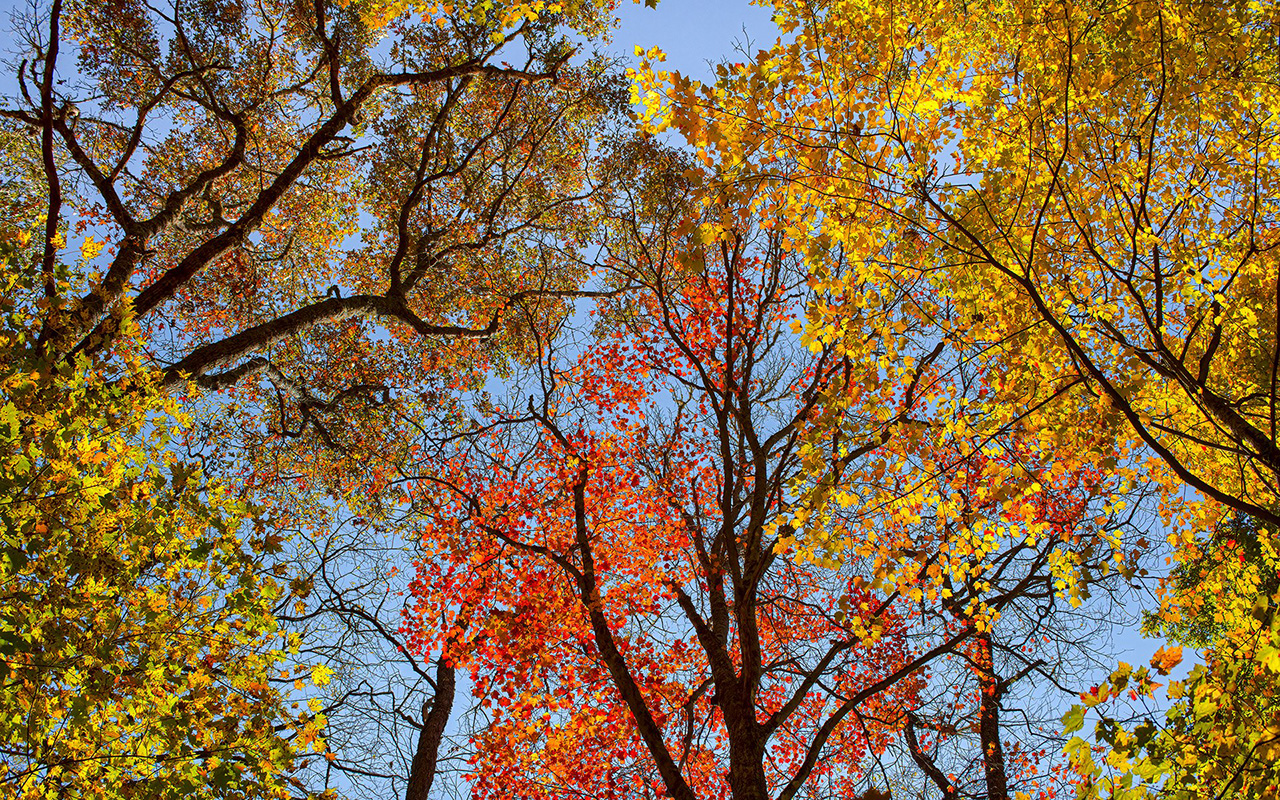 From September 30 through October 8, guests enjoy short, guided nature walks that highlight Grandfather Mountain's fall colors. The Fall Color Rambles take place daily, weather permitting, and are included in your admission ticket. The short excursions begin at 1 p.m. and typically last for 30 minutes. As the starting locations will vary day to day based on the foliage, visitors should inquire at the park's Entrance Gate or the Wilson Center for Nature Discovery upon arrival.
Grandfather Mountain is home to myriad species of plants and hardwood trees that range from pumpkin-colored beech trees to blood-red sourwoods and rusty red oaks. During the daily rambles, guests are able to learn all about the mountain's unique biodiversity and the science behind the changing of the leaves.
Participants can become familiar with tree identification, as the mountain's talented and knowledgeable educators and interpretive park guides venture out with guests to some of the most colorful destinations on the mountain.
On Saturday, Oct. 14, an All-Day Fall Color Ramble takes place from 10 a.m. to 3 p.m. This culminating ramble features a full day of fall color activities, including naturalist talks and additional rambles, allowing guests the opportunity to explore and admire the wonders of Grandfather Mountain.