Adult Field Course: Fireflies of North Carolina
June 11, 2022 @10:00 am

-

4:00 pm

$60.00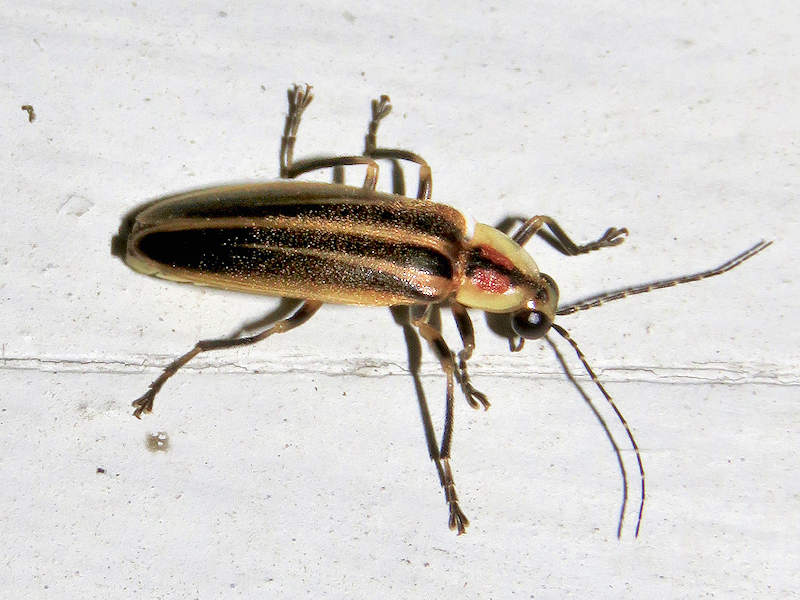 This event is SOLD OUT.
As kids, most of us probably chased fireflies in our backyards and held them in Mason jars to watch them flicker. But fireflies are much more than just childhood entertainment. They are among the most fascinating wildlife in the state of North Carolina. Join Dr. Clyde Sorenson, who discovered the existence of synchronous fireflies on Grandfather Mountain, to learn about the biology and life histories of some of the many fireflies found on Grandfather Mountain. Participants will also learn about the conservation challenges facing fireflies and what they can do to enhance firefly populations on one's own property, before venturing out into the field to evaluate habitat for various species.
Clyde Sorenson is Alumni Association Distinguished Undergraduate Professor of Entomology at North Carolina State University in Raleigh, where he teaches both undergraduate and graduate students about the wonders of the insect world. He conducts research on the management of agriculturally significant insects, the ecology of insects in the longleaf pine savanna ecosystem and the distribution and ecology of fireflies in North Carolina.
Please note, this event is a daytime event and does not include nighttime firefly viewing opportunities.
Program Itinerary
10:00 a.m. Meet at the Wilson Center for Nature Discovery and Introductions
10:30 a.m.-3:30 p.m. Indoor and Outdoor Time
4:00 p.m. Program Concludes at the Wilson Center for Nature Discovery
Registration
This Adult Field Course costs $60 for general admission and $51 for members of Grandfather Mountain's Bridge Club, plus sales tax. Attendance is limited to 15 participants. Registration opens here April 11. Your program cost includes admission into the park, field instruction, and transportation during your program (you may drive your own vehicle to visit sites on the mountain if you would prefer). It does not include meals or lodging. Bringing a bagged lunch is recommended for most field courses, although Mildred's Grill will be open to attendees. Tips are not accepted for field courses. However, donations to the Grandfather Mountain Stewardship Foundation are accepted if you would like to recognize a program.
What to Bring?
Much of your time will be spent outdoors and all programs are held rain, snow or shine. You should be prepared for a variety of mountain weather conditions and temperatures. Appropriate clothing, equipment, and footwear are very important. Please bring a daypack with enough room to carry extra clothing (i.e., extra layers, rain gear), water, lunch, camera, binoculars, etc. Also bring a water bottle, sunglasses, sunscreen, portable chair or pad, field guide/notepad, hand lens and knife for close-up observations, and wax paper or paper bags (with basket or box) to wrap specimens in.
Refunds/Cancelations
The majority of Grandfather Mountain events generally sell out and have a waiting list. If you cannot attend the event that you registered for please let us know. Full refunds will be given to individuals who reach out to us at least five days before the event. This allows time for individuals on the waiting list to make accommodations to attend the event. To cancel your registration please call 828-733-2013 Monday-Friday 9 a.m. – 5 p.m. We ask that individuals who are feeling ill stay home to ensure the health and safety of other participants and Grandfather Mountain staff. Refunds will be granted to these individuals.
More about Field Courses
Welcome to Grandfather Mountain Stewardship Foundation's (GMSF) Adult Field Courses! We are excited to share the unique wonders of the mountain with you. Since 2008, GMSF has aimed at creating educational programming that deepens understanding through in-depth study and field research. Our goal is to provide you with a rich experience in a particular field of study, and to also provide a safe and memorable trip to Grandfather Mountain. Read more.
This event is SOLD OUT. To be placed on the waiting list please email your name, email address and phone number to judi@grandfather.com.
Related Events