Robert and Susan Wilson have deep connections to our region.
Susan's family members were among the first settlers in the area around Jonas Ridge. They have a deep love of the mountains, reveling in the geological history, natural beauty and rich diversity of plants and animals found here.
And they have a passion for education that helps people of all ages better understand the planet and the resources that give us life as we know it.
Susan's mother, Dr. Marguerite Barrier Cooper, was born in Jonas Ridge, went school at Crossnore and taught chemistry at Christian Brothers University in Memphis, Tenn., where she worked until retiring at the ripe age of 91.
Her grandparents, Tuppy and Lloyd Barrier, are from generations of members of the Barrier family, who settled the Jonas Ridge area. The family worked hard to help others in need, and Bob and Susan Wilson are continuing that legacy through the creation of the Wilson Center for Nature Discovery at Grandfather Mountain.
The Wilsons are a part of the Grandfather Mountain family. They have expressed their appreciation for staff members in countless ways—great and small. They stepped in and provided transport for our youngest cougars, Logan and Trinity, from Idaho and were such a wonderful part of the cougars' welcome to their new home at Grandfather. They are also engaged in helping the Stewardship Foundation continually expand its educational mission.
Their extraordinary investment in the new Conservation Campus at Grandfather brings together their love of family, the mountains and environmental education, while expanding their role as cherished friends of the mountain.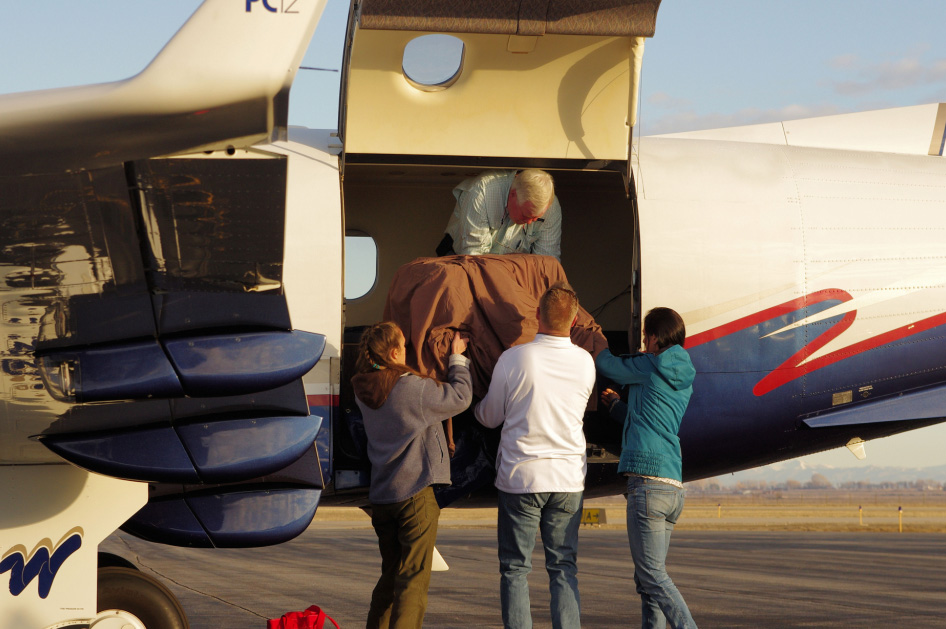 "Teaching brings families, friends, schoolmates and others together to work and understand plants, animals and all of God's creatures," Bob Wilson said. "It is amazing when you really look at our world how everything has a special purpose and you can share it with the ones you love. Families and groups will become more aware of the beauty and life cycles of the Earth. Through their knowledge they can pass it on to others."
The Wilson Center for Nature Discovery will be home to more than a dozen interactive exhibits that will enable visitors to experience the 16 natural communities that comprise Grandfather Mountain. One of the exhibits will be a large-scale model of Grandfather Mountain, complete with rocky crags, roads and bridges. Projection mapping and touchscreens will show such things as how habitats change as elevation increases, where certain animals are most likely to be found, and historical events, such as the impact of wildfires and logging.