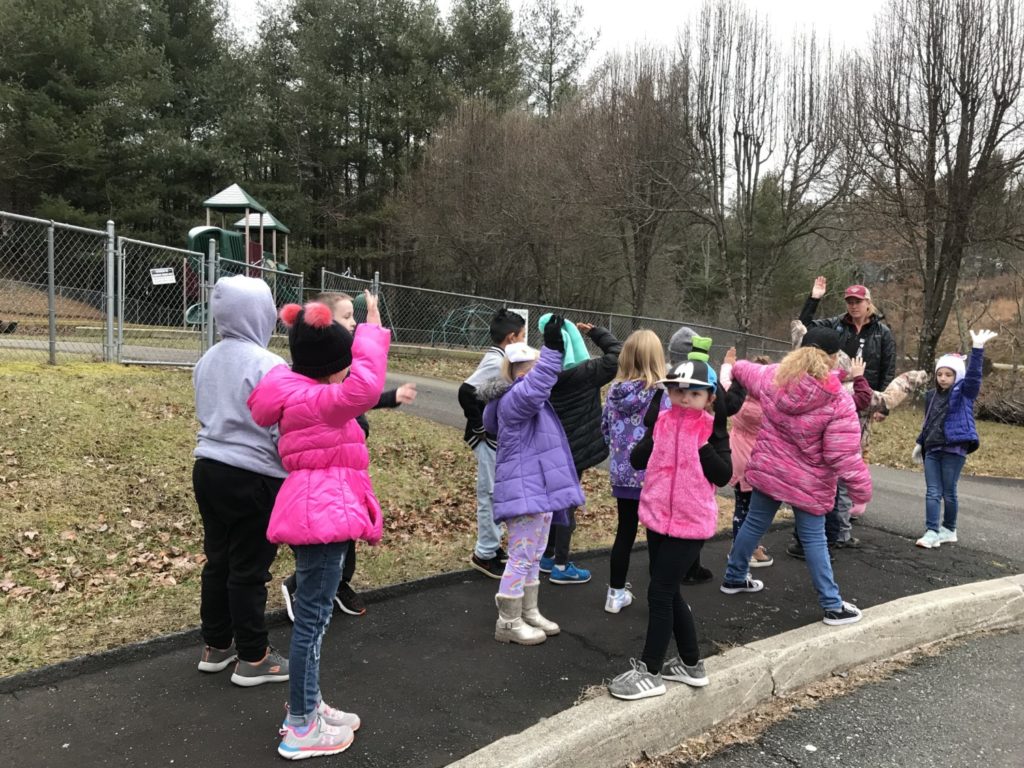 The Grandfather Mountain Stewardship Foundation is wrapping up a yearlong partnership project, called Wild Watch. 
With a generous grant from the High Country Charitable Foundation and invaluable support from Avery County Schools, the Wild Watch program has completed a series of classroom visits to all the first-graders in Avery County elementary schools.
These visits explore many of North Carolina's science curriculum standards through inquiry-based outdoor learning experiences. First-grade students learn the foundations of scientific observation through exploration of their school's outdoor space. They have a chance to explore the plants that grow around their school and discuss what those plants need to survive. They continue these discussions with live teaching animals from Grandfather Mountain.
"Sally, Grandfather's corn snake, usually steals the show!" said Lauren Farrell, Grandfather Mountain naturalist and educator.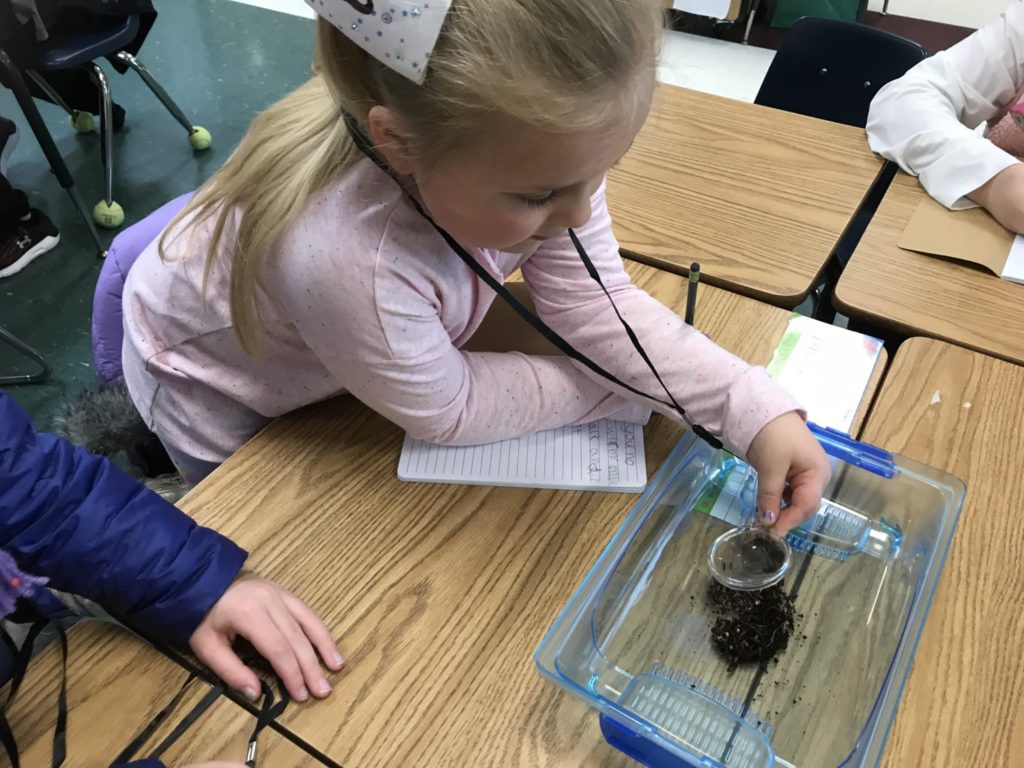 Students learn map-making by sending their classmates on treasure hunts throughout their schoolyard. They also learn soil types by using their senses to find similarities and differences between North Carolina's unique soil types.
"The program covers all senses — except taste, of course," Farrell added.
Unfortunately, this year, the students were not able to come to Grandfather Mountain for their final field trip due to school and mountain closures, but they will finish off the school year with a virtual visit to Grandfather Mountain's famous environmental wildlife habitats.
"Thank you to the High Country Charitable Foundation and Avery County's first-grade teachers for making this partnership happen," Farrell said. "We hope to continue this over the coming school years."
For more information on the High Country Charitable Foundation, visit https://highcountryfoundation.org/. For more information on educational opportunities for school groups on Grandfather Mountain, visit https://grandfather.com/groups/school-groups/.