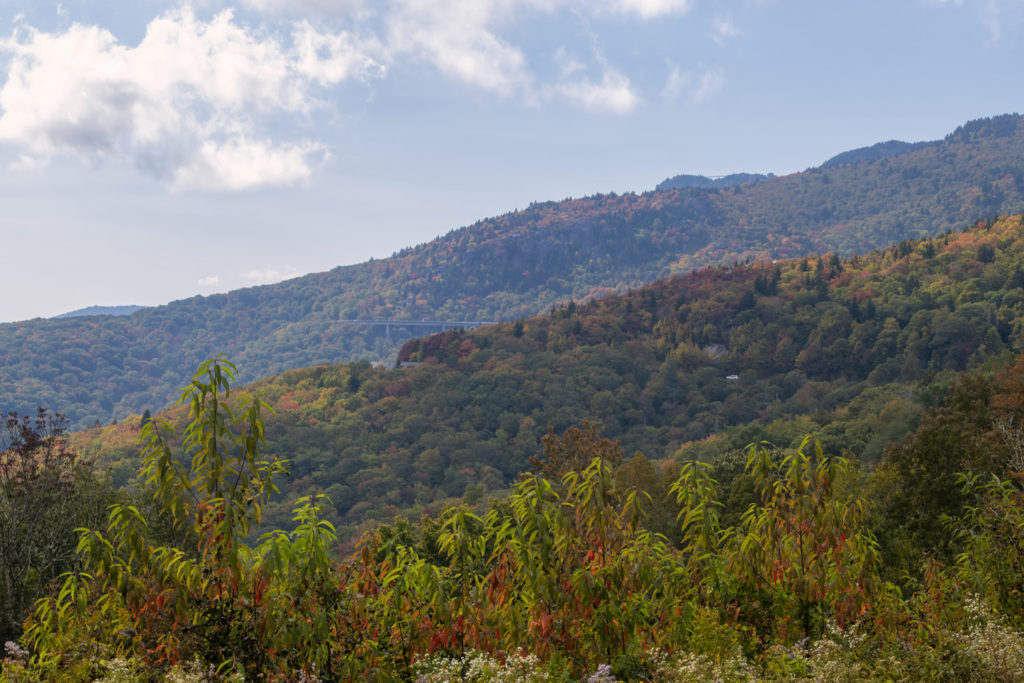 The Linn Cove Viaduct is flanked by Grandfather Mountain's Mile High Swinging Bridge in the distance, as fall color spreads along the mountain's ridgelines.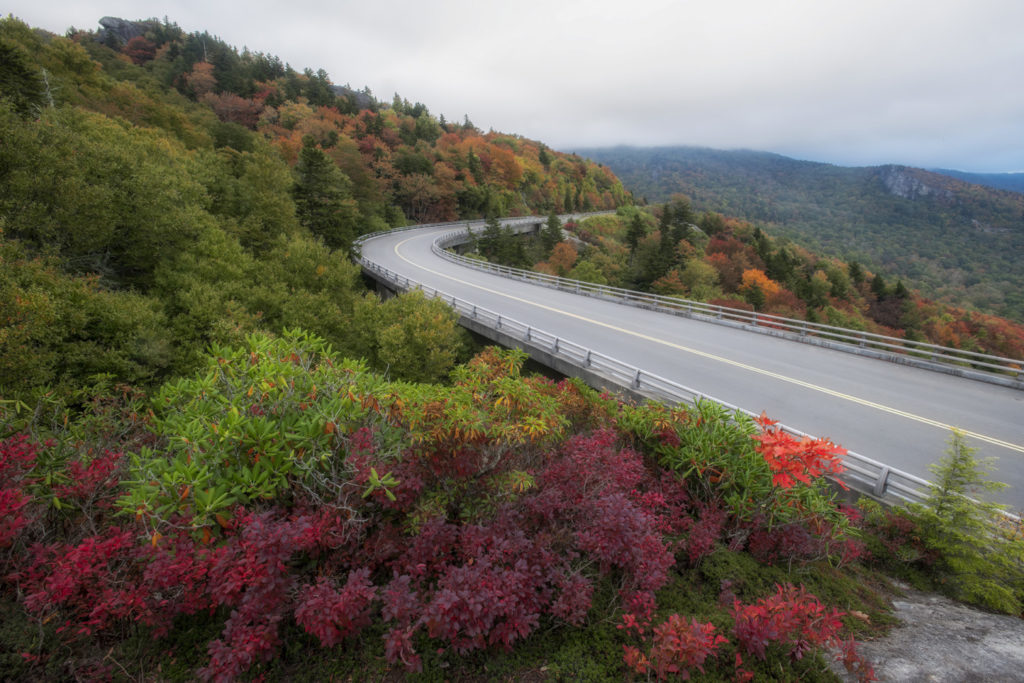 Fall color explodes along the Blue Ridge Parkway's Linn Cove Viaduct. According to Dr. Howie Neufeld, professor of biology at Appalachian State University and Western North Carolina's official "Fall Color Guy," the area's moderate temperatures since August and September might mean a closer-to-normal peak than in recent years, which, for the Grandfather Mountain area, could occur within the next 10 days.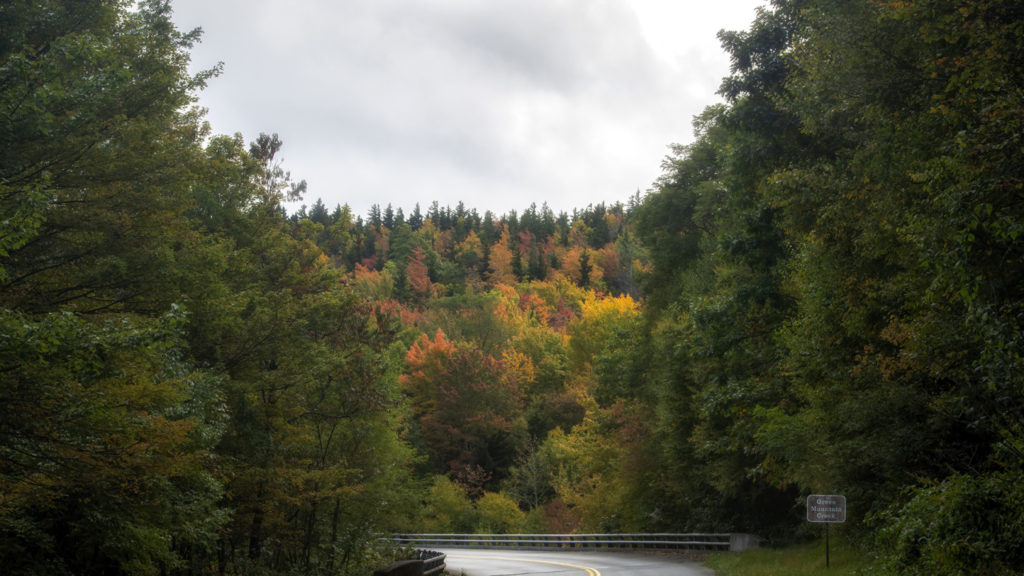 A patch of vibrant fall color comes into view across the Green Mountain Creek bridge, near milepost 300 on the Blue Ridge Parkway. Neufeld noted that red maples and sugar maples are practically glowing, while sourwoods, blueberries, tulip poplars, Fraser magnolias, birches, dogwoods and sassafras are also offering superb color.
Photos by Skip Sickler | Grandfather Mountain Stewardship Foundation