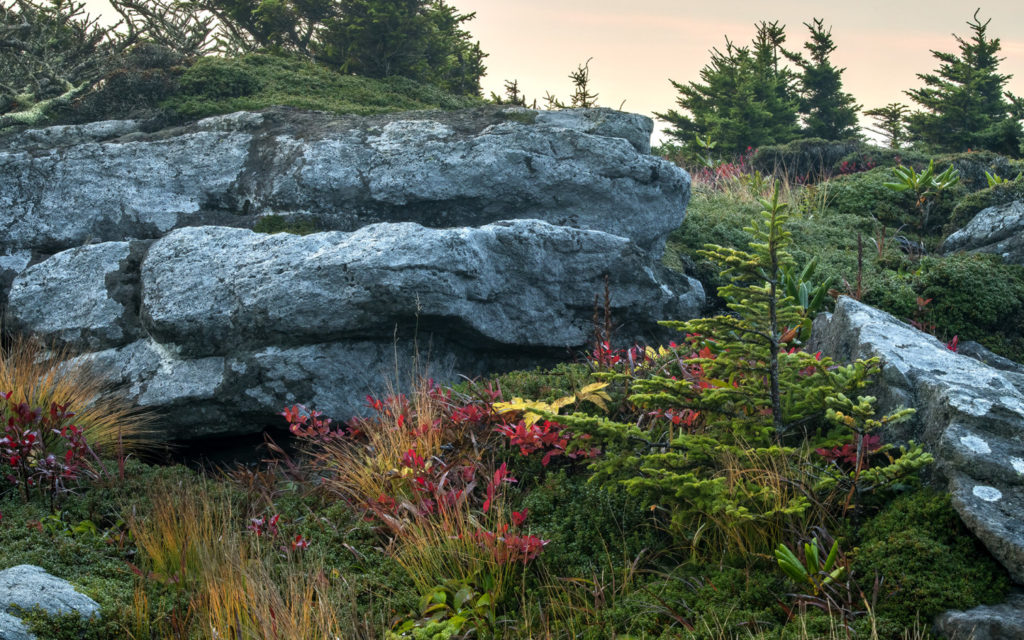 Most people look to the treetops for fall color, but on Grandfather Mountain, leaf-lookers can also direct their gaze downward.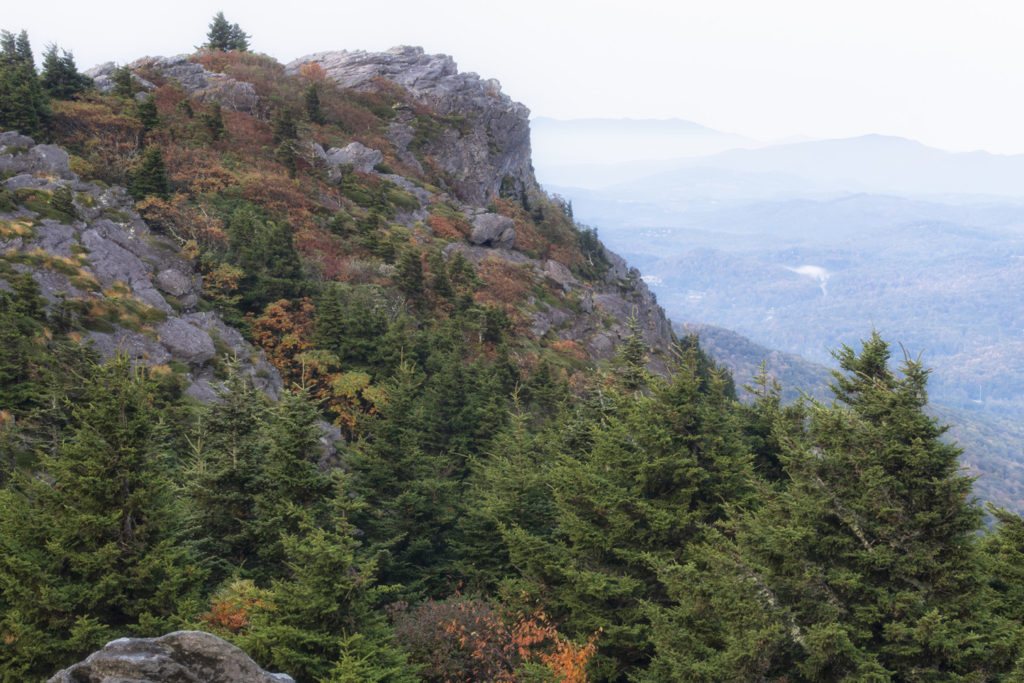 Spruce fir evergreens are nestled along Grandfather Mountain's Linville Peak, leaving fall color to the shrubs and low-growing flora that call the mountaintop home.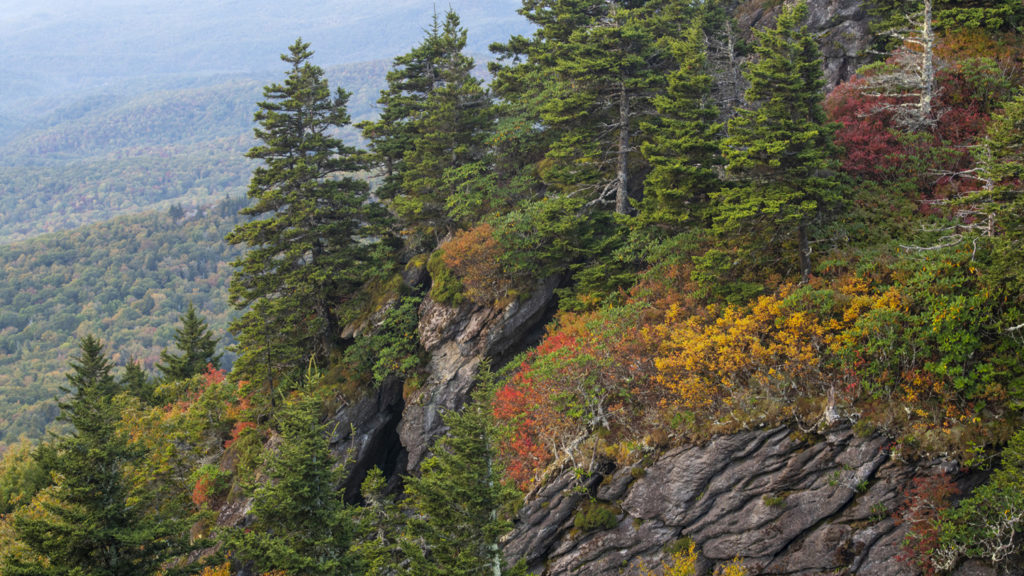 Yet observers can look even lower, as fall color descends Grandfather Mountain's slopes into the valleys and lowlands below.
Photos by Skip Sickler | Grandfather Mountain Stewardship Foundation