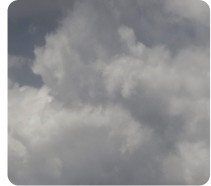 Due to a weather forecast of clouds, fog and rain, the Oct. 26 Sunset Opportunity event at Grandfather Mountain has been cancelled.
However, slots are still available for the Sunrise Opportunity on Friday, Oct. 30, and those interested are encouraged to register sooner than later, as space is limited.
The sunrise/sunset sessions allow photographers and sightseers to marvel at the nearly 360-degree views available from Grandfather Mountain's peaks as the
sun rises and sets.
Admission is $10 per person and $5 for Bridge Club members with proof of membership. Participants in sunrise sessions will pay a $10 fee, plus regular gate admission, the latter of which will be refunded if they depart before the park opens.
Space is limited, and registration is required. To sign up, email frank@grandfathermtn-staging.v38mw8dg-liquidwebsites.com, or call (828) 733-2013 between 9 a.m. and 5 p.m. Monday through Friday.