Emmy Award-winning host Patrick McMillan will discuss the unique high-elevation natural communities of Grandfather Mountain in a special program June 25 in Linville.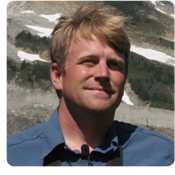 McMillan, a 20-year naturalist, biologist and educator, is the co-creator of "Expeditions with Patrick McMillan," a popular nature program that features incredible footage of wildlife and wilderness across the United States and beyond. The program airs on public television affiliates across the nation.
In 2014, McMillan released an episode focused on Grandfather Mountain titled "Island in the Sky." The episode, filmed across two years on the mountain, treats viewers to scenes of rime ice formations on snowy peaks, a scarlet tanager singing from the trees, time-lapse footage of clouds sweeping over the peak and more. The episode now plays on loop each day inside the Grandfather Mountain Nature Museum.
Executive Director Jesse Pope called the film "the most comprehensive video of Grandfather Mountain I've ever seen."
Now, McMillan visits Grandfather Mountain once again to speak with the public about his fascinating work and the features that made the mountain worthy of attention on his program. The Linville mountain is one of the most biologically diverse places in the Southeast and home to more than 73 rare and endangered species.
The event is at 7 p.m. June 25 at the Grandfather Mountain Nature Museum. The program will show throughout the day before the event for attendees to enjoy. Admission is free for Bridge Club members or $20 for the general public.
RSVP to rsvp@grandfathermtn-staging.v38mw8dg-liquidwebsites.com by June 24 to reserve your seat.
The not-for-profit Grandfather Mountain Stewardship Foundation strives to inspire conservation of the natural world by helping guests explore, understand and value the wonders of Grandfather Mountain. For more information, call (800) 468-7325 or visit www.grandfathermtn-staging.v38mw8dg-liquidwebsites.com to plan a trip.