Grandfather Mountain is now airing a new film in its Nature Museum Auditorium, a fascinating documentary titled "Expeditions with Patrick McMillan."
The 27-minute episode, titled "Grandfather Mountain: Island in the Sky," follows author and Emmy-winning host Dr. Patrick McMillan as he explores the unique mountain ecosystem over the course of a year.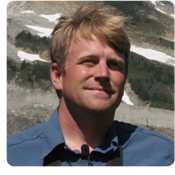 The video will show on a continuous loop inside the Grandfather Mountain Nature Museum starting in October 2014.
Through stunning footage and educational dialogue, McMillan describes the majesty and wonder of the mountain, including its ecosystems, wildlife and geology. Viewers are treated to scenes of a scarlet tanager singing from the trees, rime ice formations on the snowy peaks, time-lapse footage of clouds sweeping over the peak and much more.
The unique landscape of Grandfather Mountain makes it a favorite of videographers and naturalists, but this production stands apart, staff members agree.
"This is the most comprehensive video of Grandfather Mountain I've ever seen," said Jesse Pope, director of education and natural resources.
The production first aired in August 2014 on public television stations throughout the nation.
Expeditions with Patrick McMillan is produced by Clemson University, presented by South Carolina ETV and distributed by American Public Television.
More information about the show is available online at http://www.clemson.edu/public/expeditions/index.html