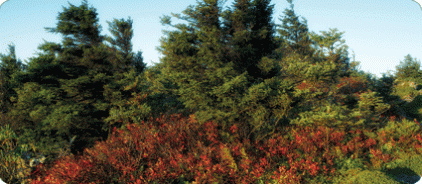 Click here for the 2012 fall color gallery
Sept 25– The transition to fall colors is just beginning above 5,000 feet.  The plants on Grandfather's highest peaks and around the Mile High Swinging Bridge and are beginning to show off their autumn hues as this Skip Sickler photo illustrates.
The area is in need of a blast of cold air to really kick off the prime start to the leaf season.  Color is very spotty in most areas with Sugar Mountain and Beech Mountain being other high places to look for the first signs of fall.